This whole house renovation transformed a 1960s one story home into a reinvented mid-century aesthetic. Through our design process, we reimagined the existing compartmentalized floor plan to address our clients desire for open, fluid, transitions between rooms.
A primary bedroom and bathroom wing and a sunroom addition were added, creating a centrally located courtyard at the rear. Accessible from all angles of the house and located off the main living space, this bluestone terrace is an extension of the adjacent rooms and serves as an essential outdoor place.
With the emphasis on gathering, it was important that the kitchen be open to the surrounding living spaces. A center gable was added to the front, giving additional height, natural light and volume to the kitchen while drawing focus towards the entry. The exposed beams reinforce the mid-century modern aesthetic and create a greater connection to the architecture of the entire home.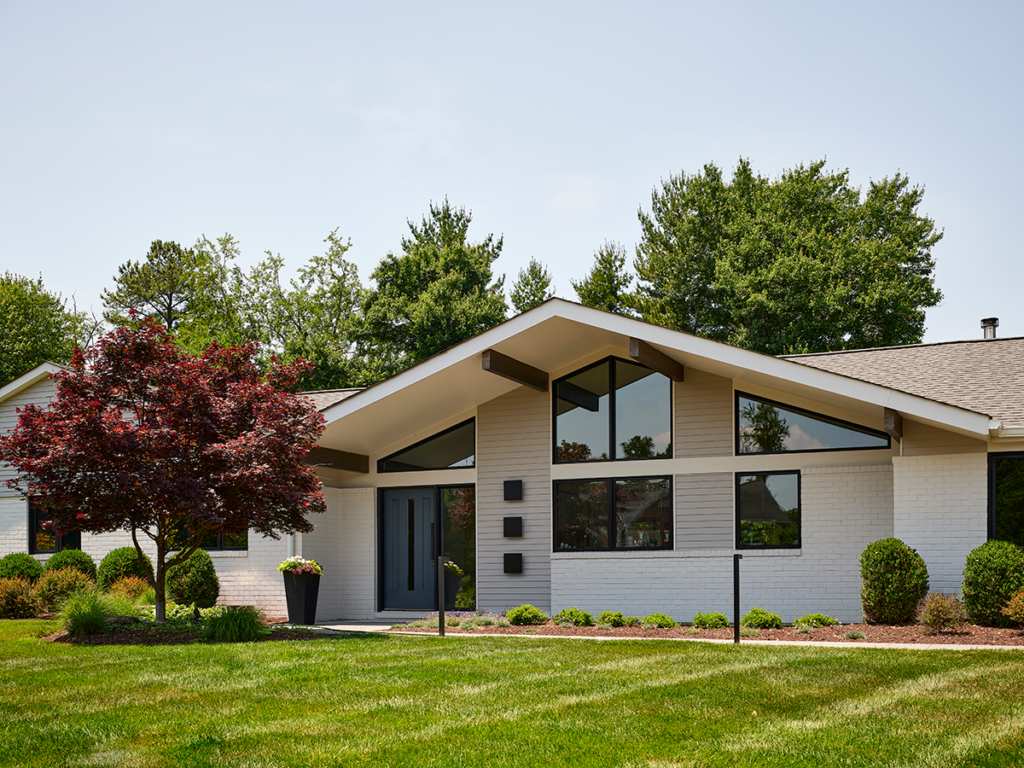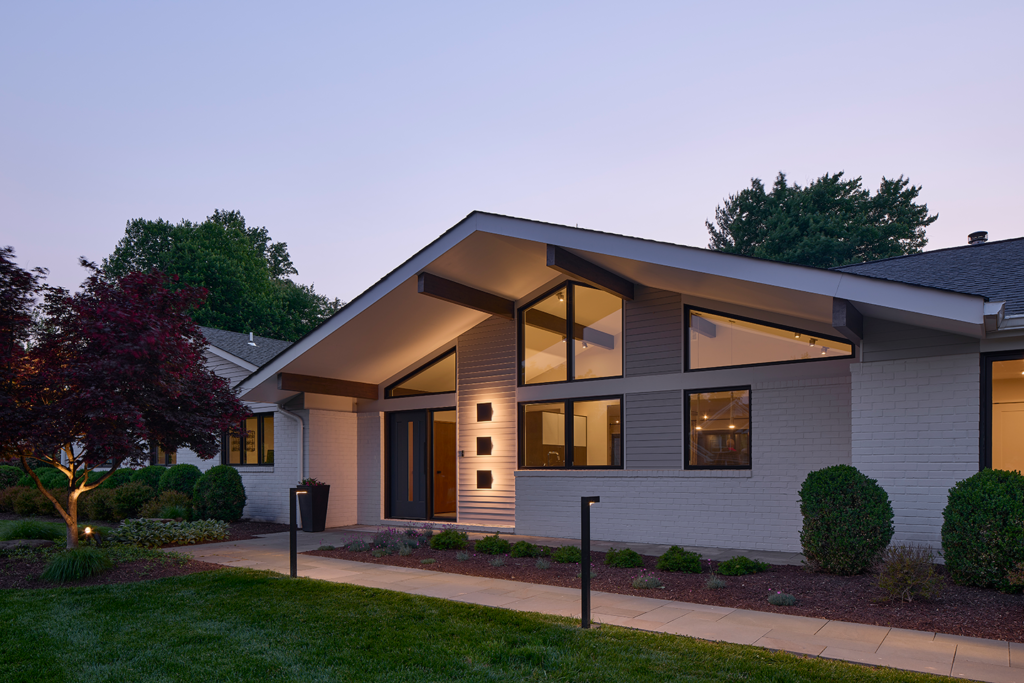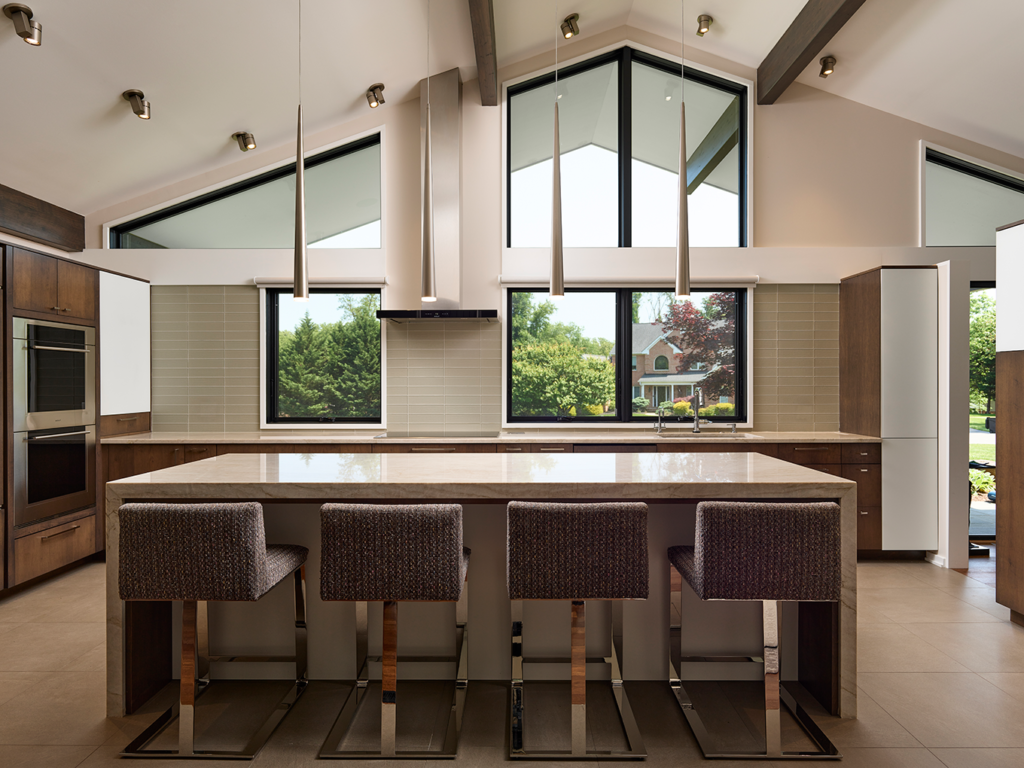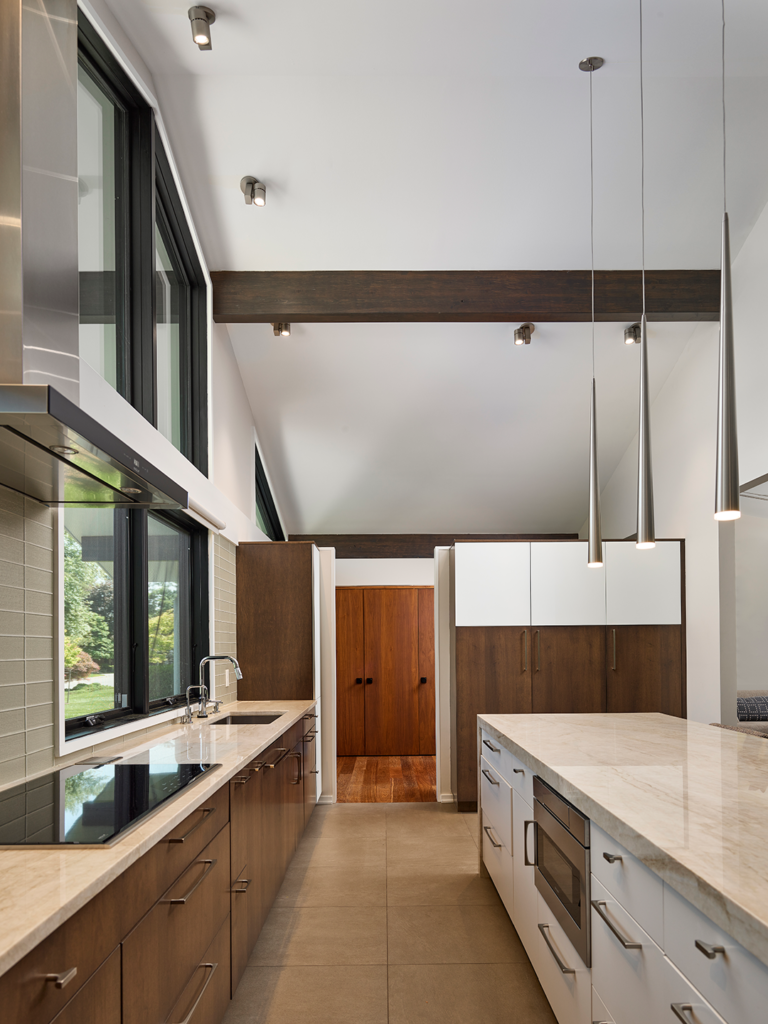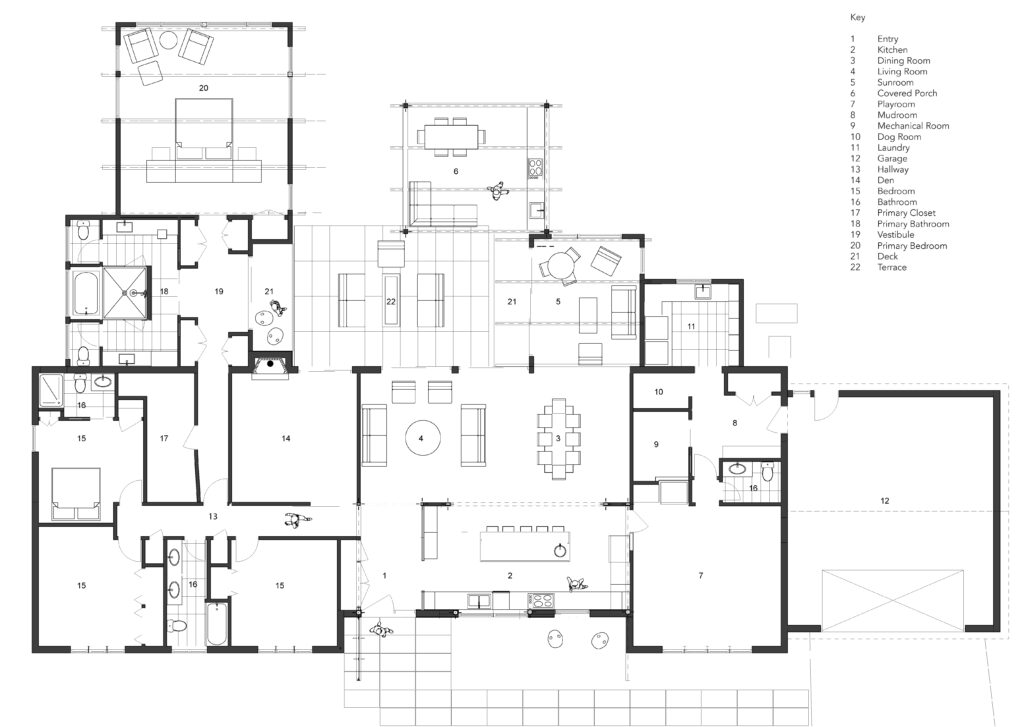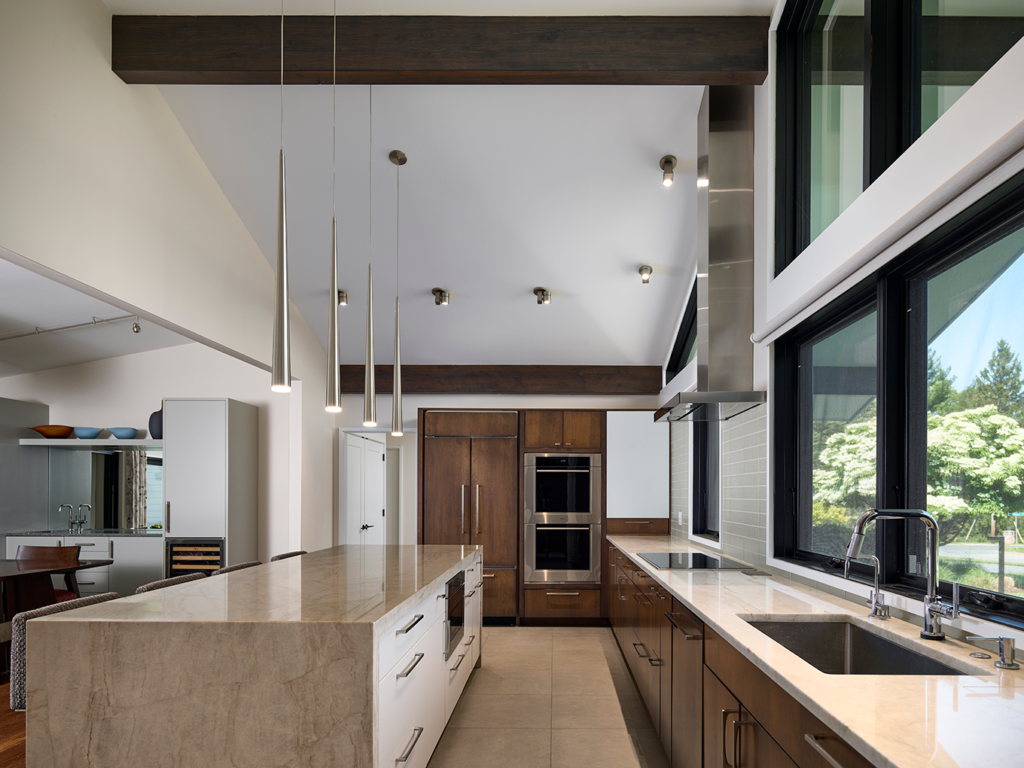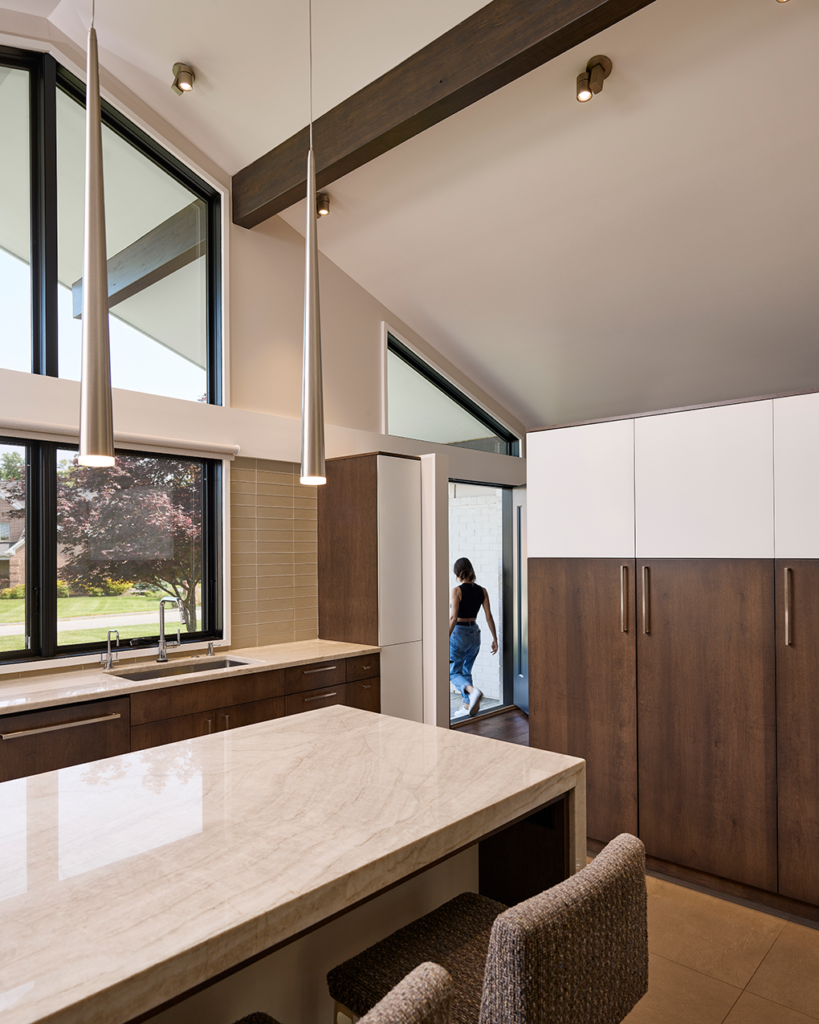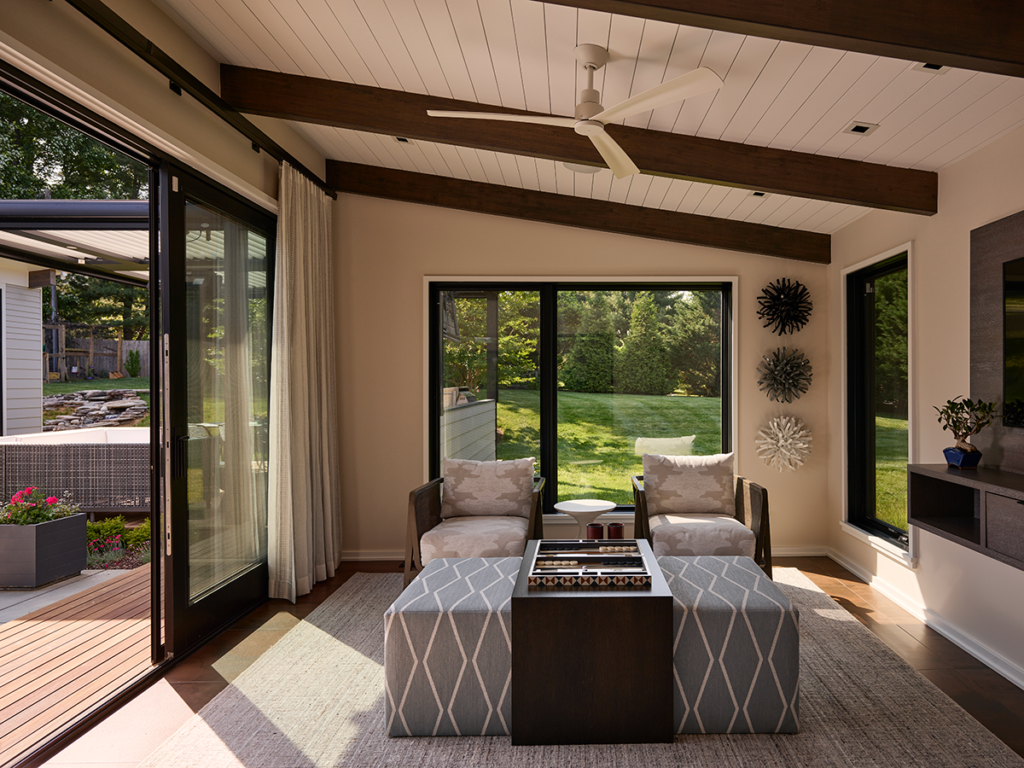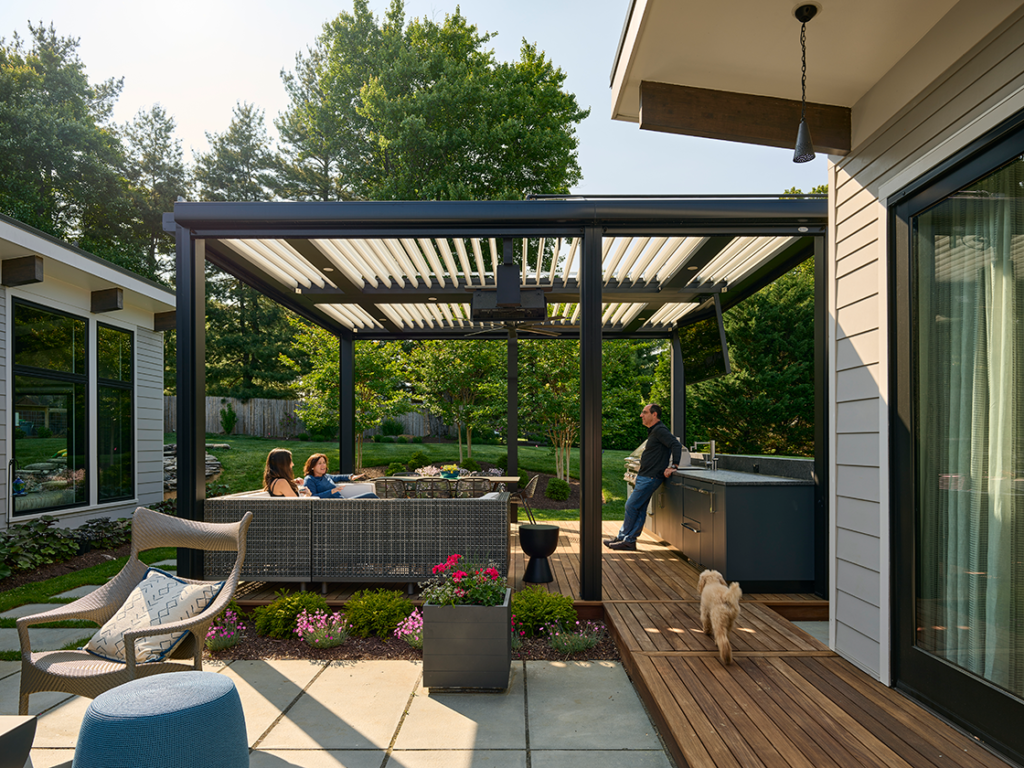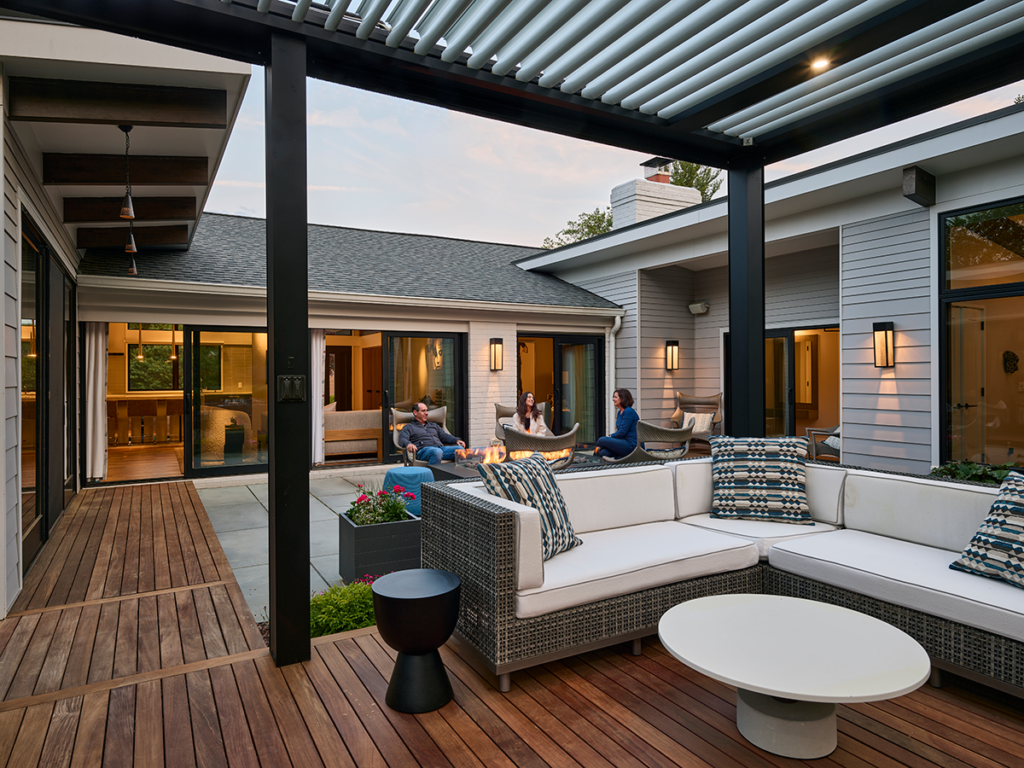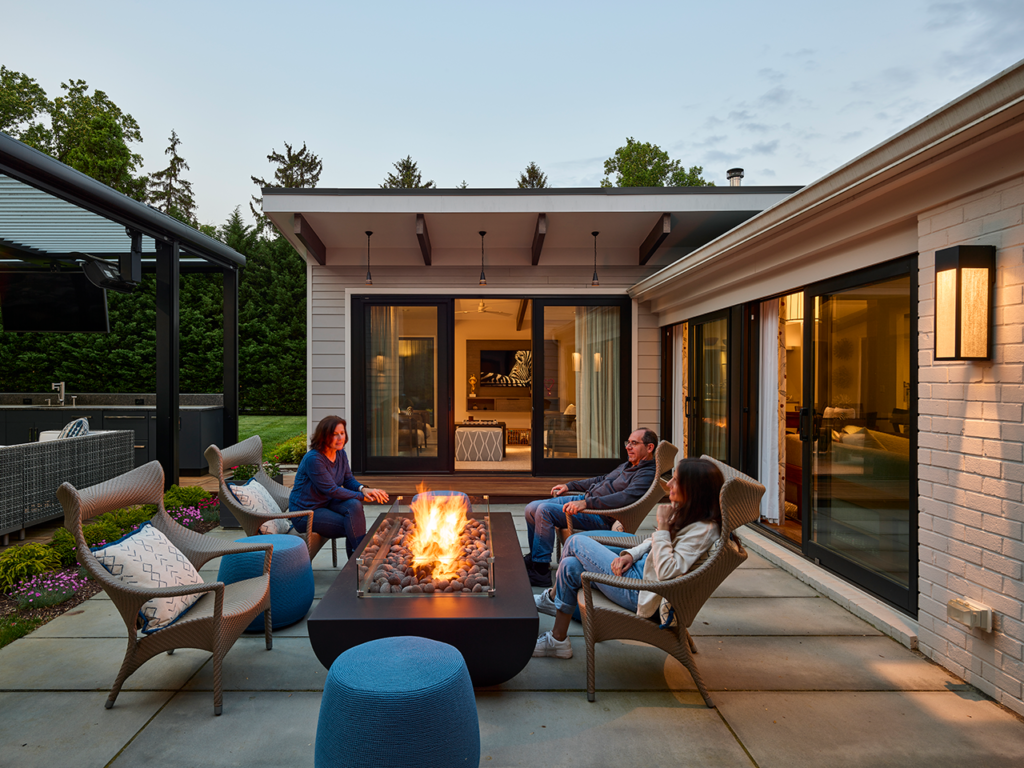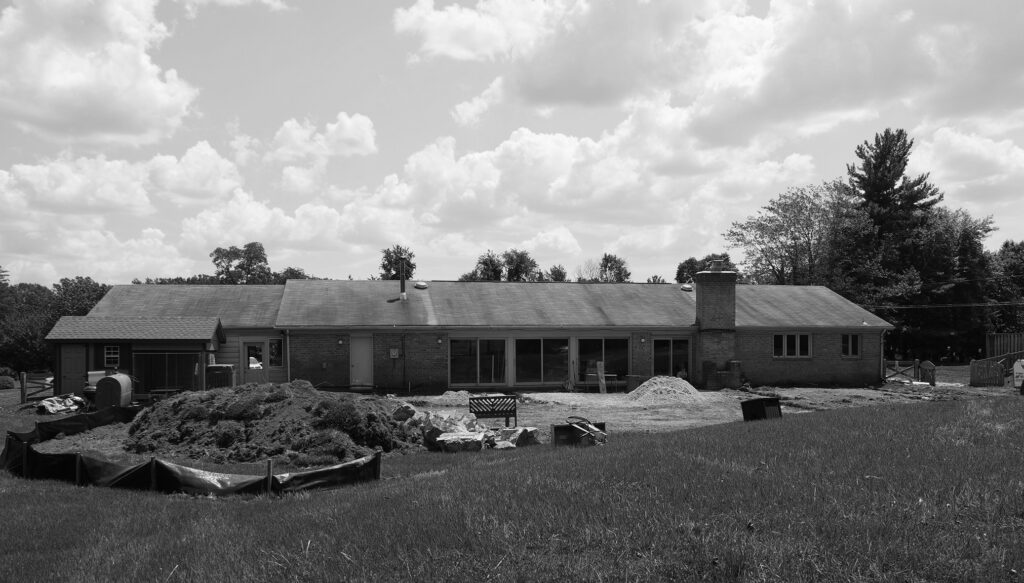 ARCHITECT: Place Architecture:Design.
INTERIOR DESIGN: A. Jeannine Feeney, Inc.
CONTRACTOR: Porter Buckley Construction.
MILLWORK: Cooper Custom Cabinets.
PHOTOGRAPHY : Tom Holdsworth Photography.