Enjoying their beautiful gardens while relaxing in their sunroom, was the driving force behind the clients' most important goal, for their first project with us. At the time, the sight-line to their garden had been hidden by the overhang of the existing sunroom. This problem was solved by reducing the new sunroom's length 3 feet, and building a triangular bay-window to enjoy a panoramic view of the gardens, one-story below.
What started as a sunroom renovation, became a whole-house remodel for Fog Ridge. Our design unified the front and rear exteriors, and coordinated our inside-outside philosophy of more daylight into all aspects of the project. The first floor's layout was reconfigured, allowing for better traffic-flow, an enlarged entry foyer, and full bath. The existing mudroom was modernized and a butler's pantry was added. The exterior's make-over included a new front porch and garage, new windows with black sashes, fiber-cement horizontal siding and a fresh coat of paint for the brick.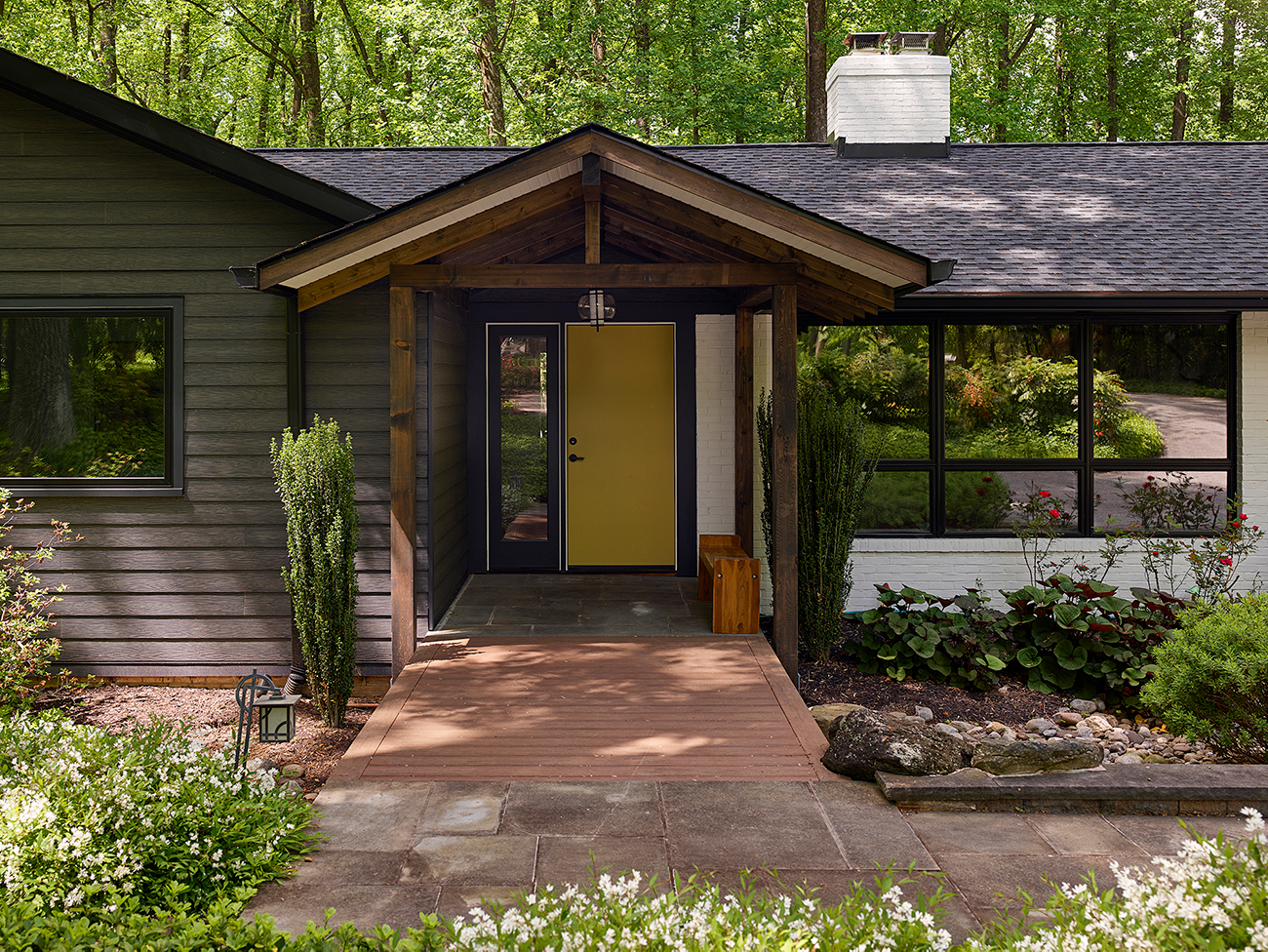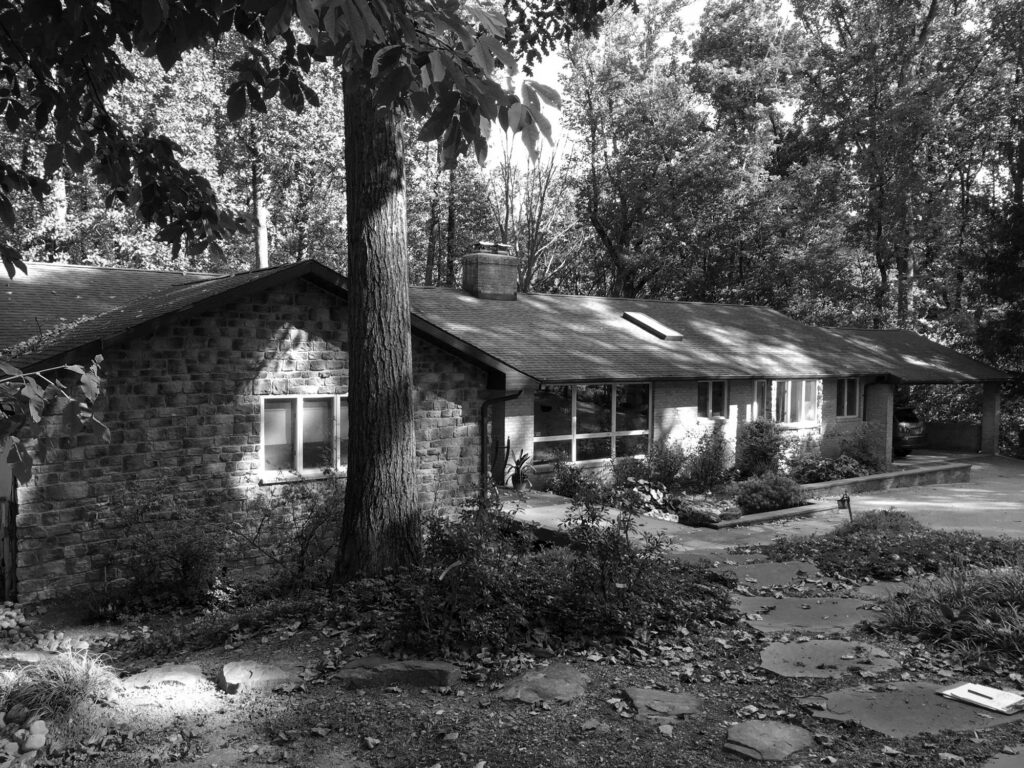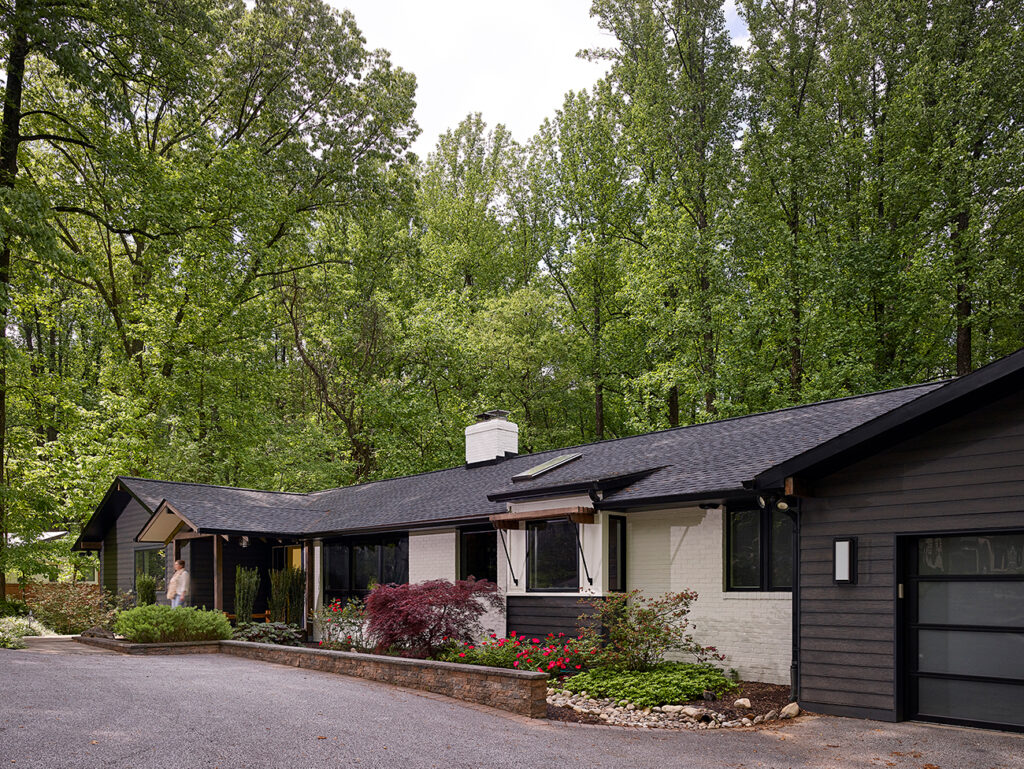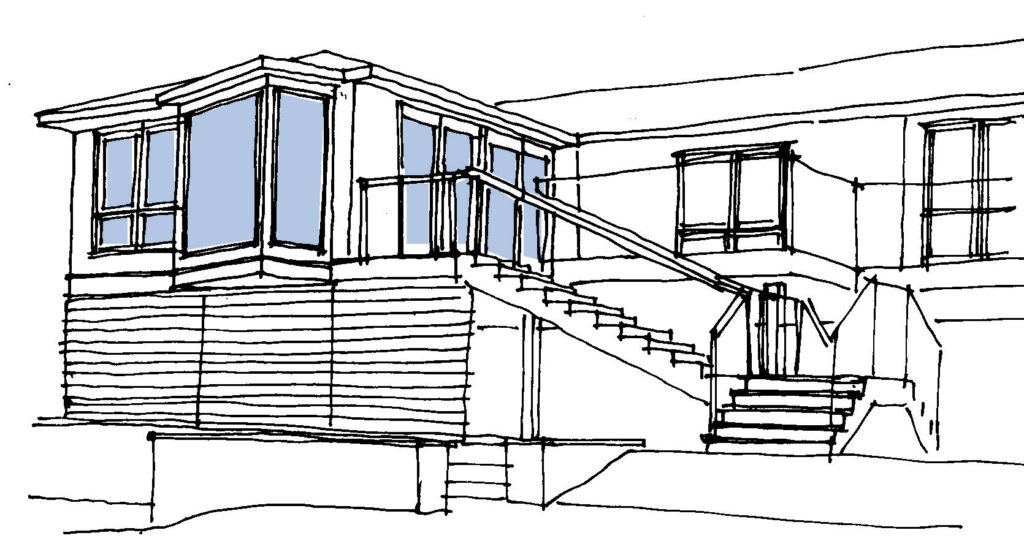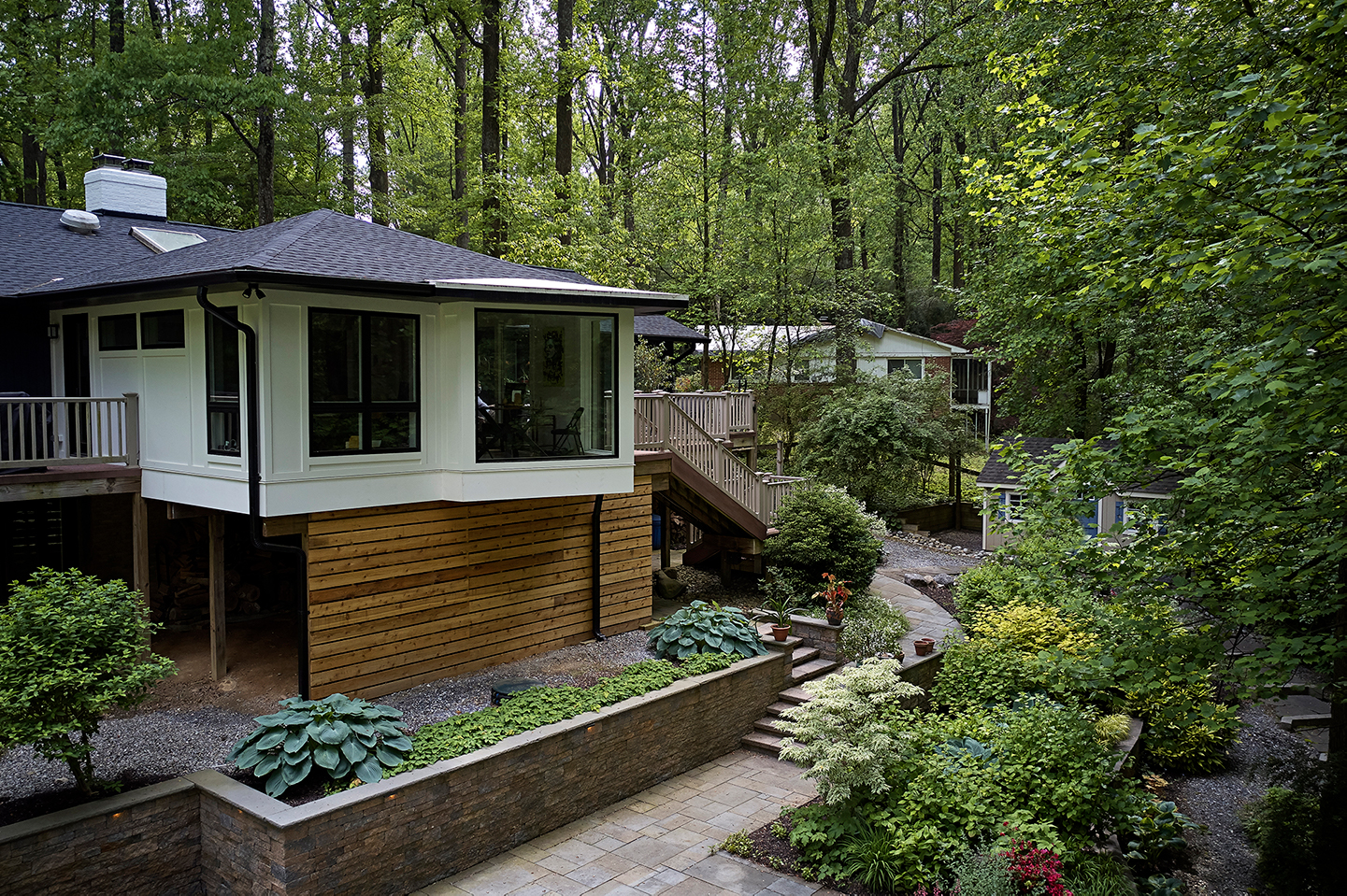 ARCHITECT: Place Architecture:Design.
PHOTOGRAPHY: ©Tom Holdsworth.