SUNROOM
Our clients wanted to create a room that would bring them closer to the outdoors; a room filled with natural light; a quiet place to read, relax, and enjoy the view. The sunroom addition extends from the existing house and is nestled into its heavily wooded surroundings. The roof of the new structure reaches toward the sky, enabling additional light and views toward the rear. Place seamlessly merged natural finishes from the interior to the exterior. The Brazilian black slate, on the sunroom floor, extends to the outdoor terrace; and the stained tongue and groove, installed on the ceiling, continues through to the exterior soffits. The room's main attraction is the suspended metal fireplace; an authentic wood-burning heat source. Its shape is a modern orb with a commanding presence. This is the client's third project with Place. Each endeavor has been a wonderful collaboration, to successfully bring this 1960s ranch-house into 21st century living.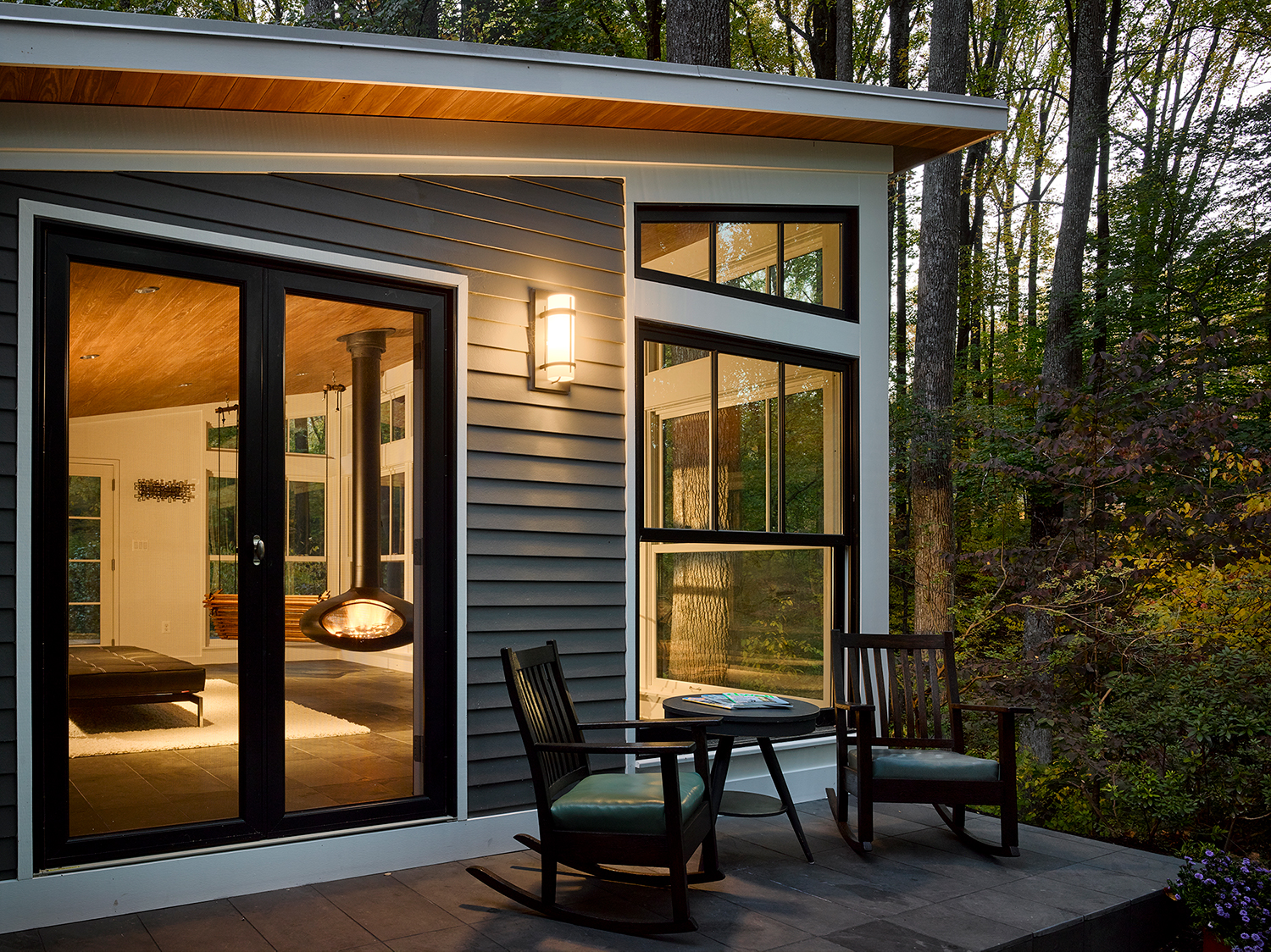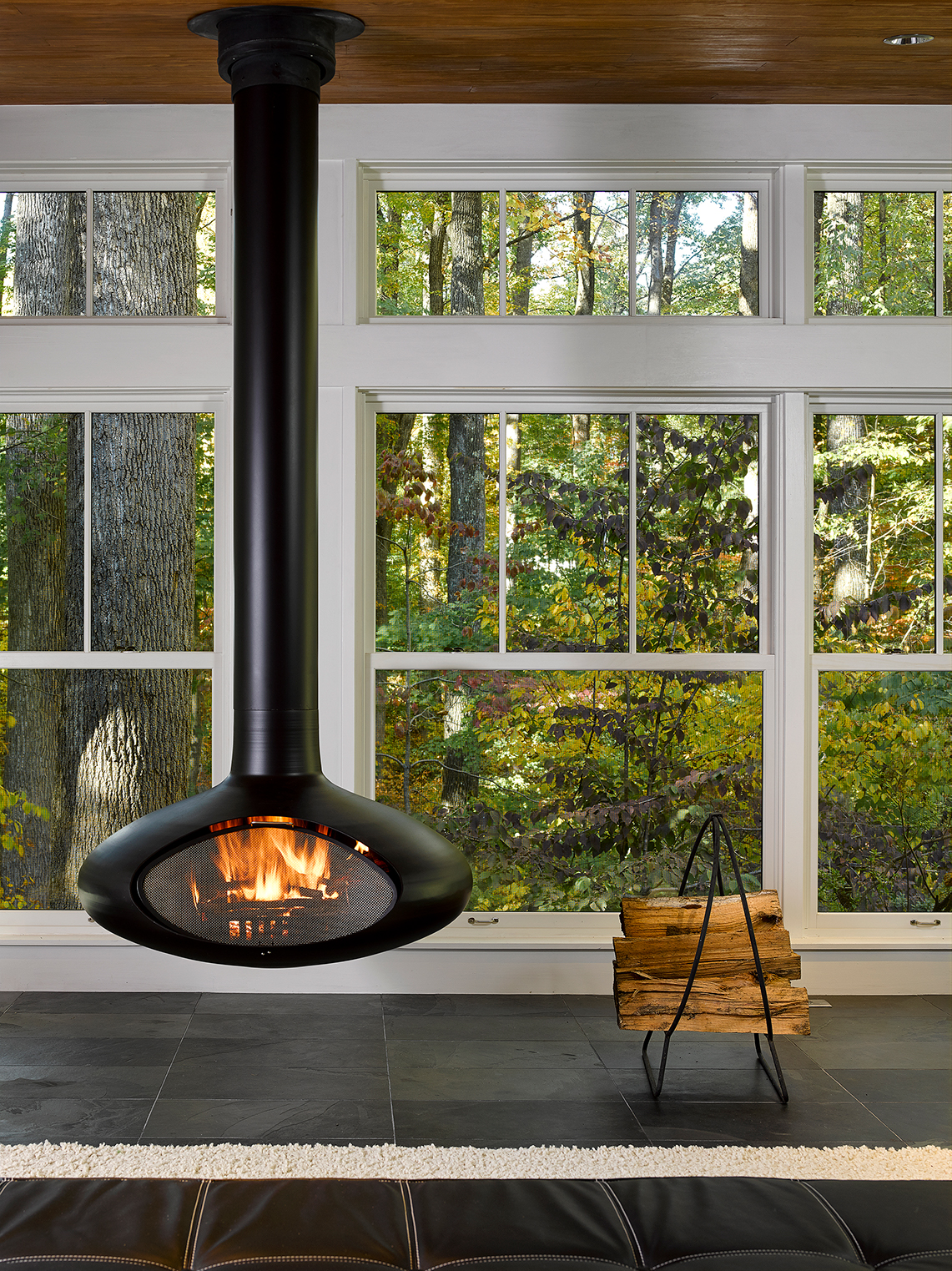 GARAGE
Our client came to us with a simple idea and small budget. They wanted the carport converted into a two-car garage, with an adjacent area for a workshop; and to update the traditional 1950's house into a modern design, while keeping the character of the existing house. The goal was to keep as much of the existing structure, as possible, in order to keep costs down.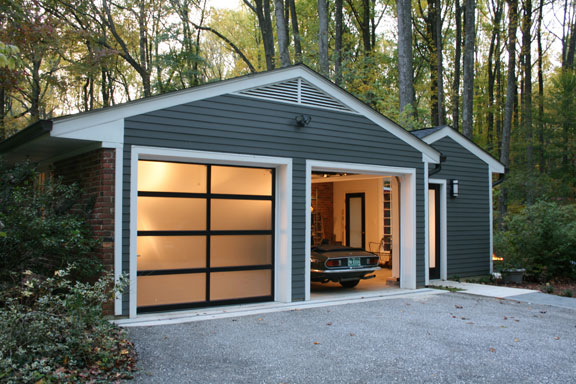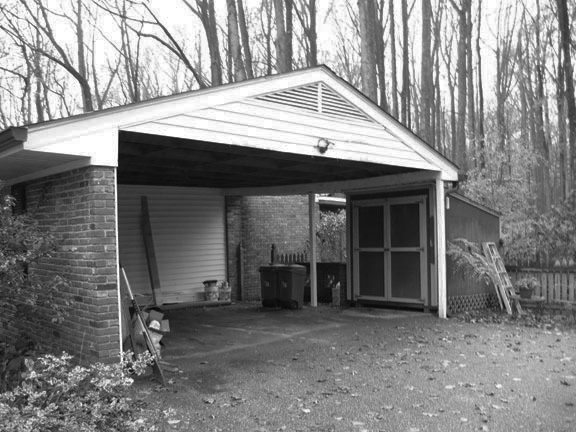 ARCHITECT: Place Architecture:Design.
CONTRACTOR: Sunroom: Owings Brothers Contracting.
PHOTOGRAPHY: Sunroom: ©Tom Holdsworth, Garage: ©Place, Inc.