Our clients' goal was to add an exterior living-space to the rear of their mid-century modern home. They wanted a place to sit, relax, grill, and entertain while enjoying the serenity of the landscape. Using natural materials, we created an elongated porch to provide seamless access and flow to-and-from their indoor and outdoor spaces.
The shape of the angled roof, overhanging the seating area, and the tapered double-round steel columns create the essence of a timeless design that is synonymous with the existing mid-century house. The stone-filled rectangular slot, between the house and the covered porch, allows light to enter the existing interior and gives accessibility to the porch.
Featured in The Atomic Ranch Magazine, August 2022.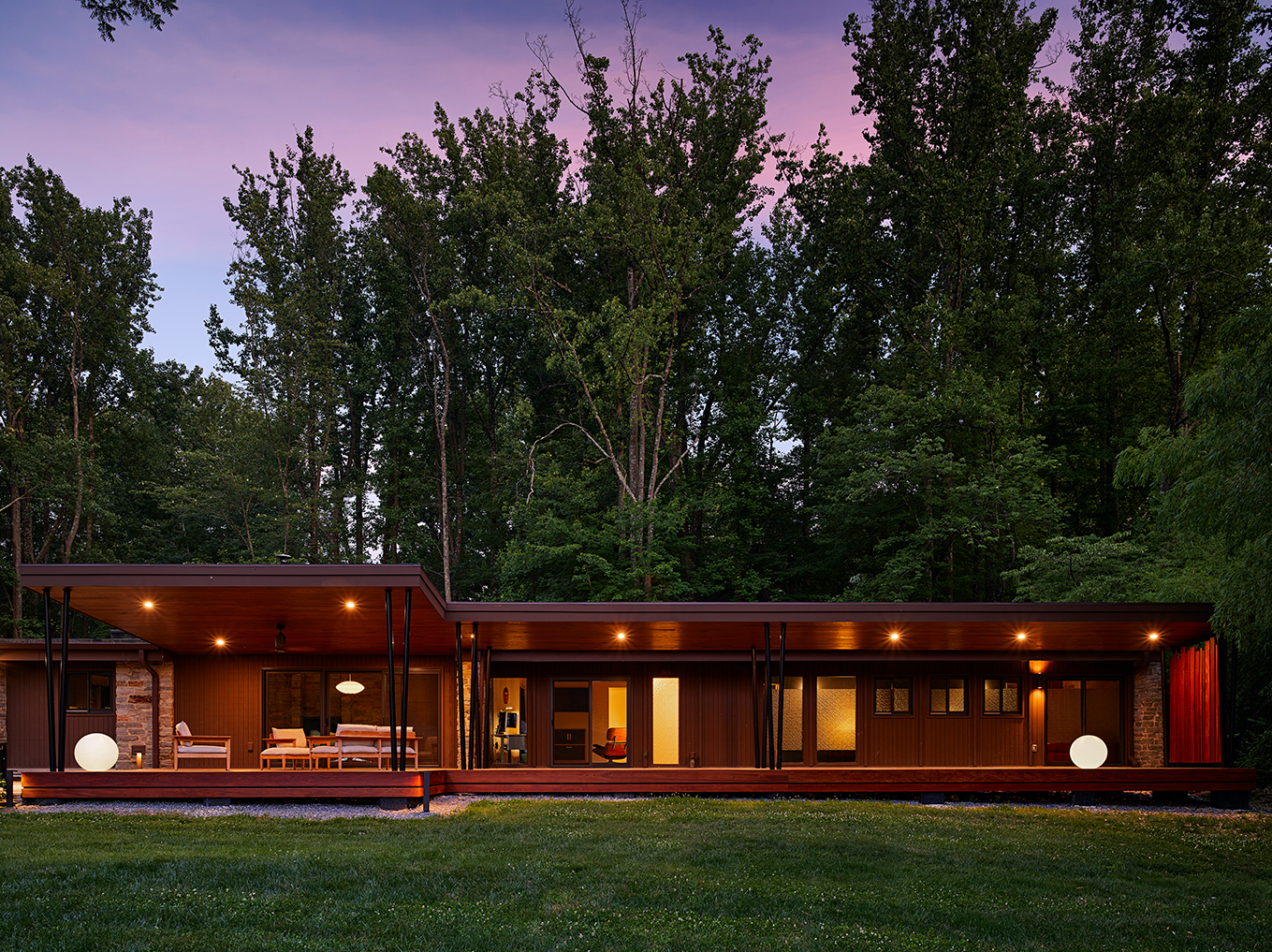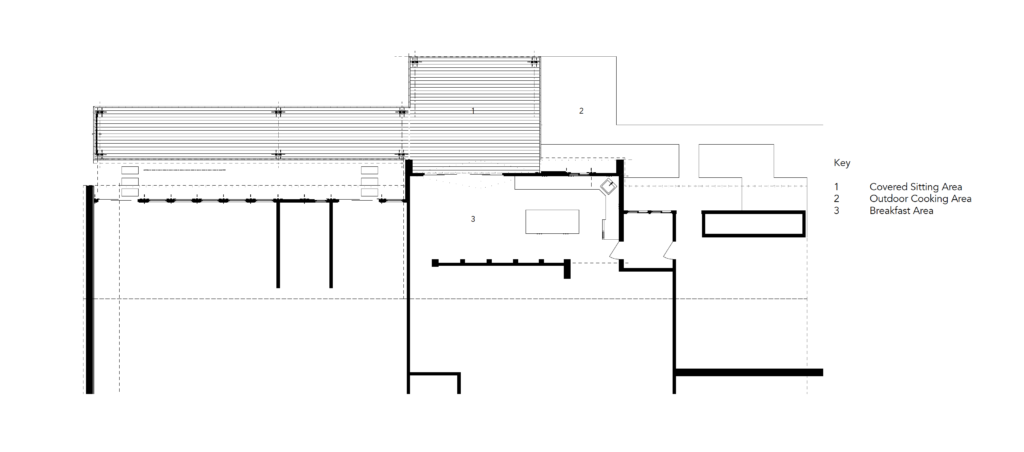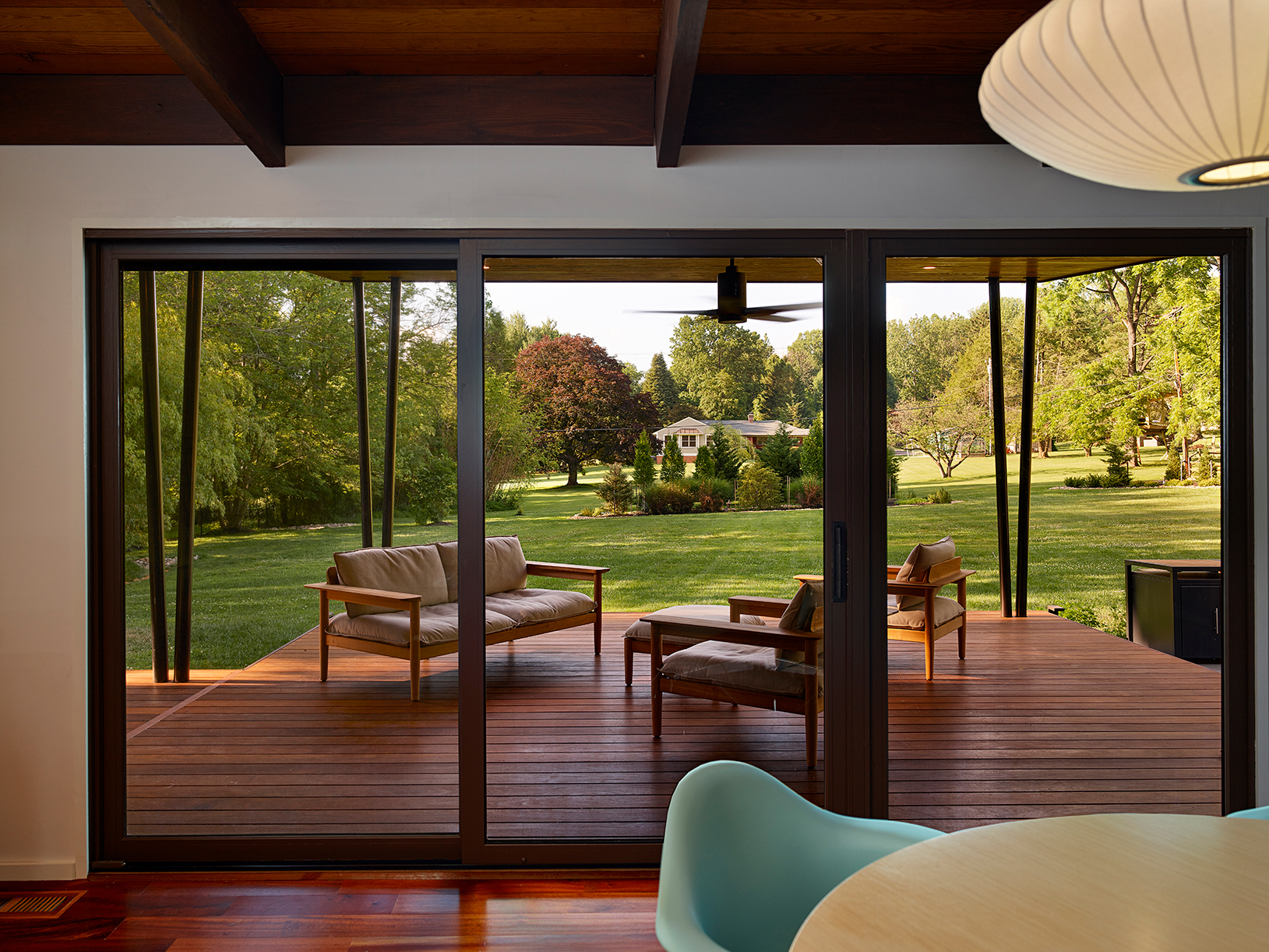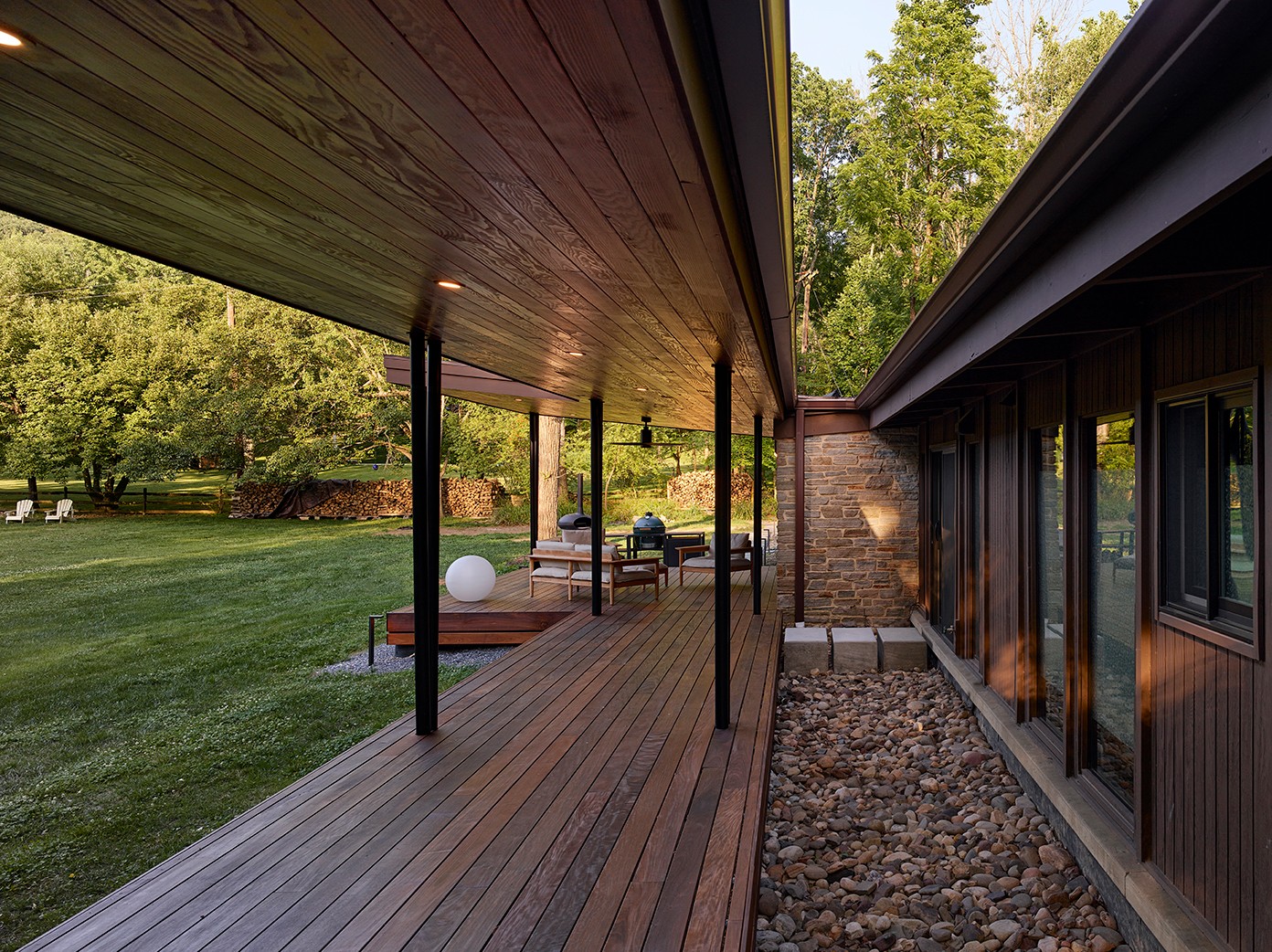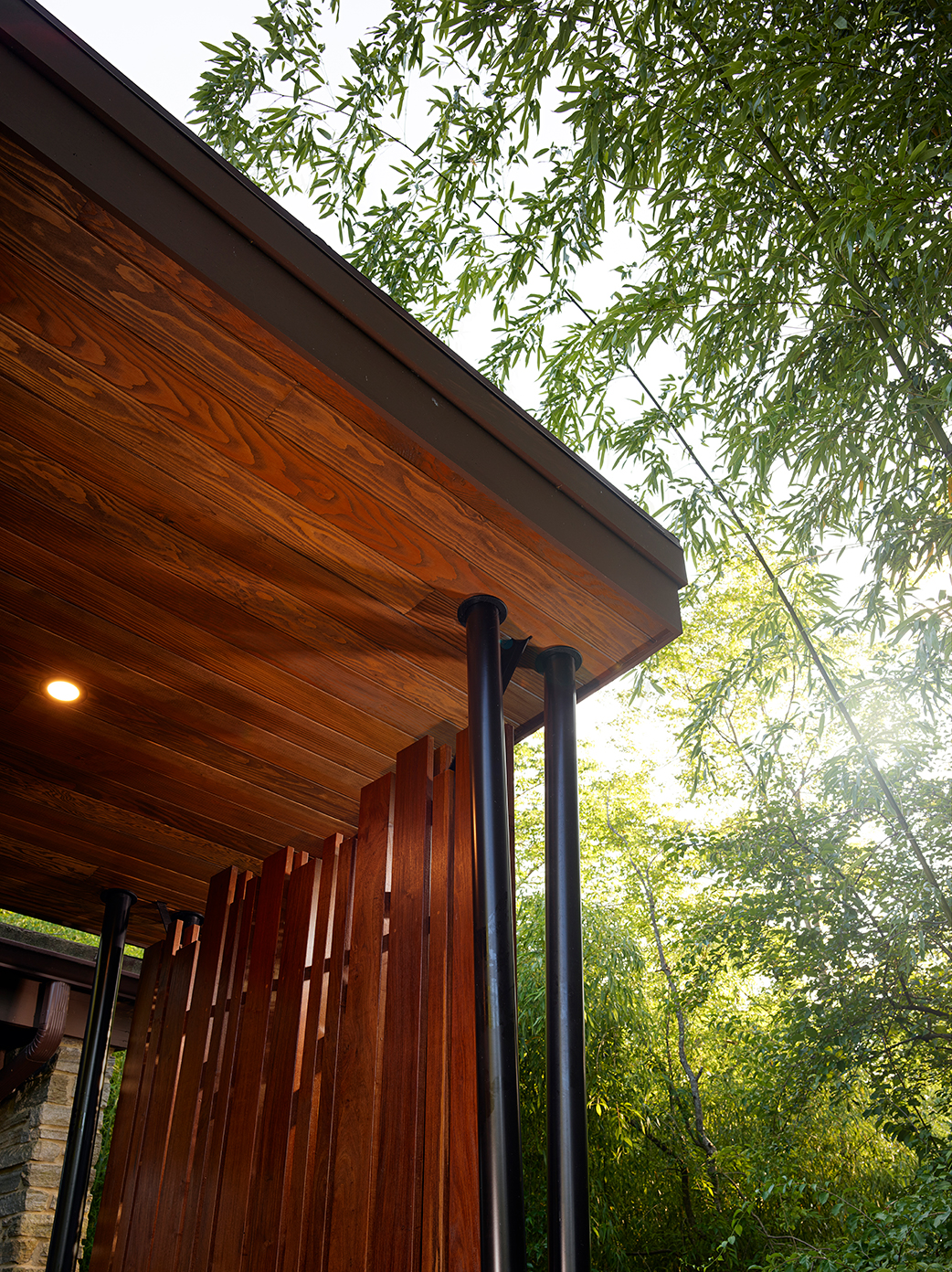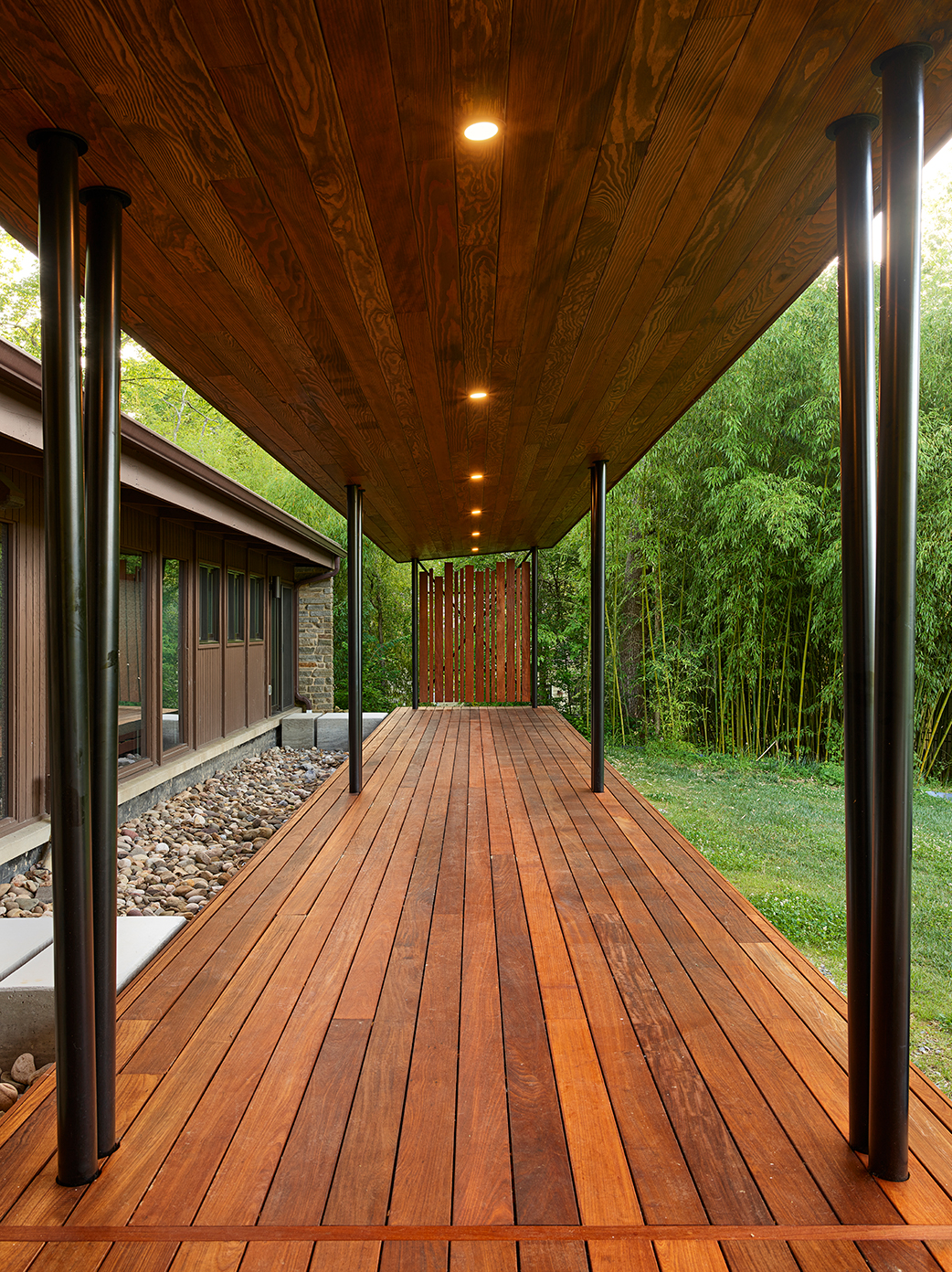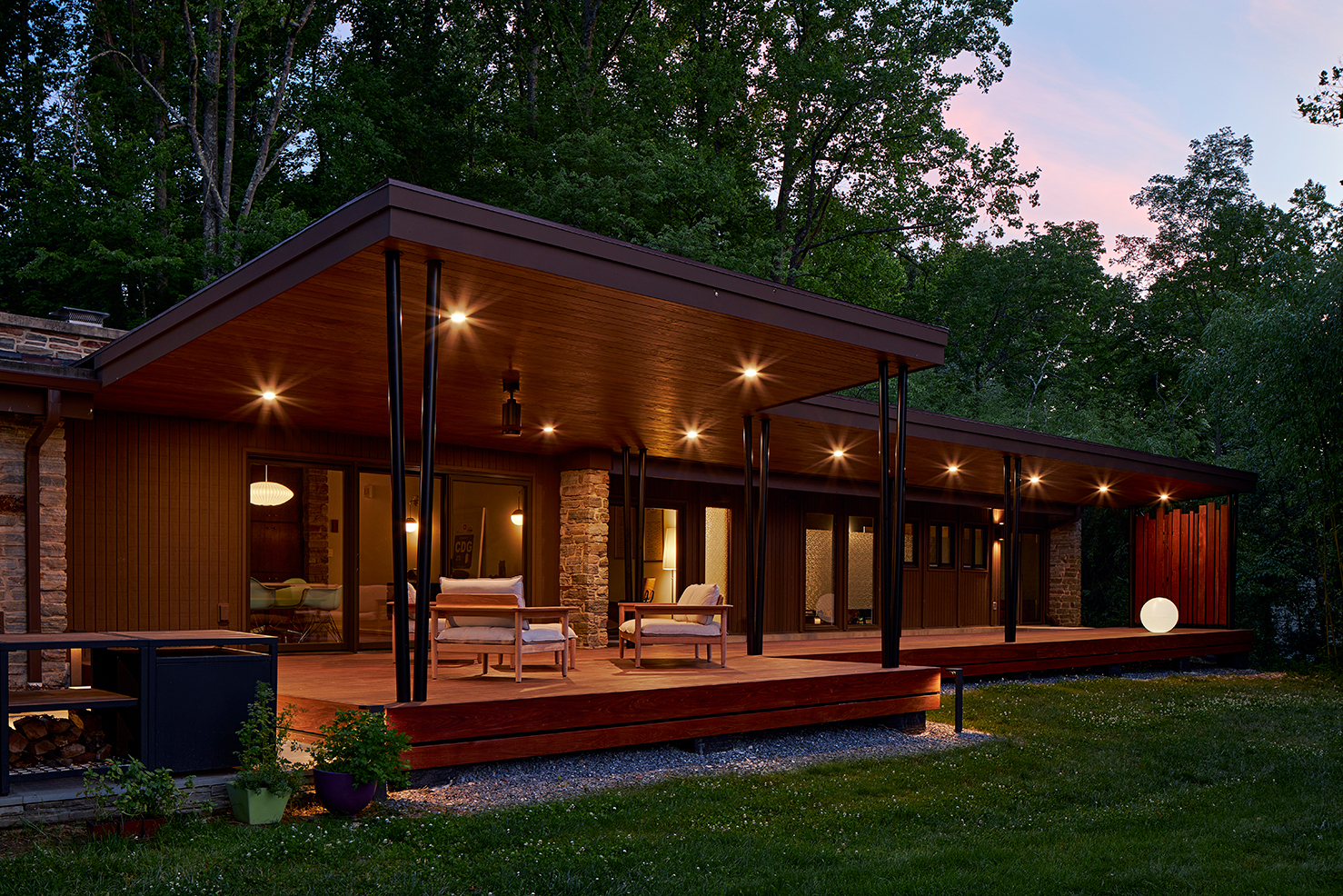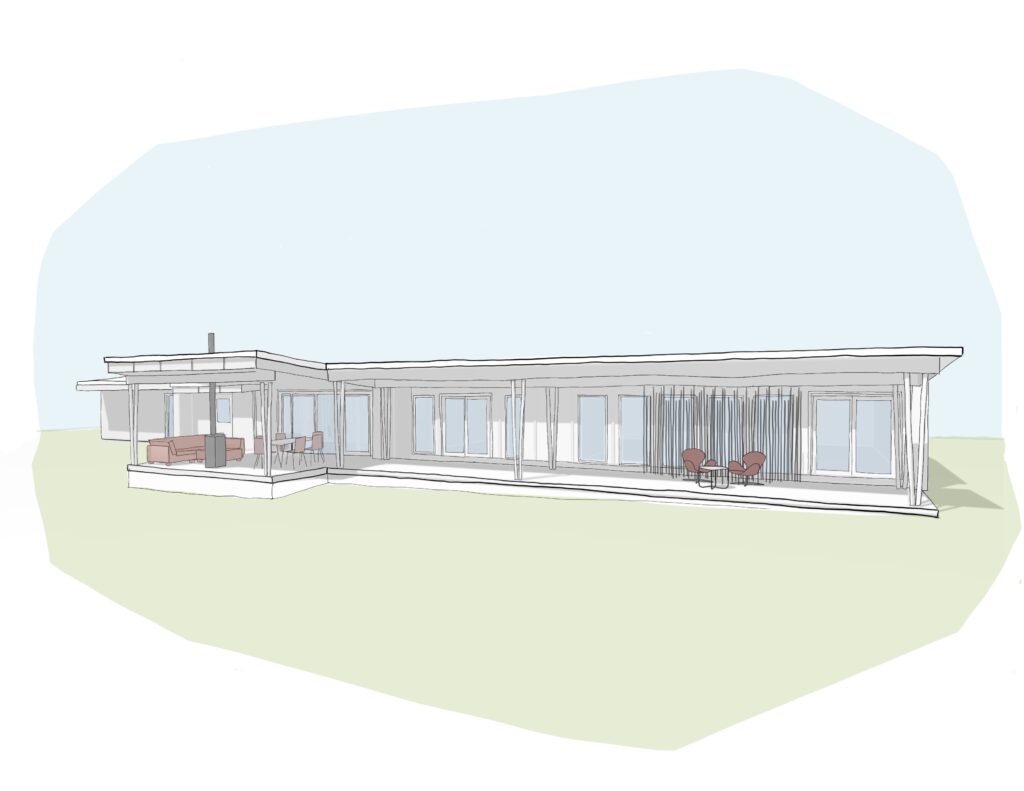 ARCHITECT : Place Architecture:Design
LANDSCAPE : Betten Landscape Design
CONTRACTOR : Greenleaf Construction
PHOTOGRAPHY : Tom Holdsworth