The original exterior of this 1960's mid-century modern home was showing its age, and the rear yard was overgrown and inhospitable. Our clients' goal was to add an exterior living-space to the rear where they could relax and entertain while enjoying the serenity of the landscape.
This home sits long and low, with a shallow pitch linear gable roof. In its original condition, it is clad in local fieldstone, stone fins extend past the main house and sit under the rear overhang. Infill panels of vertical tongue & groove painted wood siding are spaced between the stone piers. On the interior classic mid-century details include exposed ceiling rafters, large areas of glass and an open floor plan.
The client's desired universal access between inside spaces along the house's entire length and new outdoor living spaces. At the same time, we wanted a solution that would complement the existing mid-century design. We envisioned two porch spaces: the main gathering area just outside the breakfast room and the long 'tail' connecting the primary bedroom and office to the outside, ultimately providing all rooms with a clear path to a covered outdoor space. The stone-filled rectangular slot, between the house and covered porch, allows light to enter the existing interior, while giving accessibility to the porch.
The long 'tail' of the porch was designed to run parallel to the house while remaining freestanding. This design decision required careful coordination with the structural engineer. The long, thin structure was susceptible to uplift and lateral loads. To solve this issue, rigid moment connections were designed at the top and base of columns. Cross bracing at the end of the 'tail' created stability and strength. We integrated the cross bracing into our custom IPE wood screen to provide privacy from the neighbors.
Awards & Publications
The Atomic Ranch Magazine, 2022.
Amazing Architecture, 2023.
Baltimore Magazine's Home & Design Award for Best Porch, 2023.
Archello, 2023.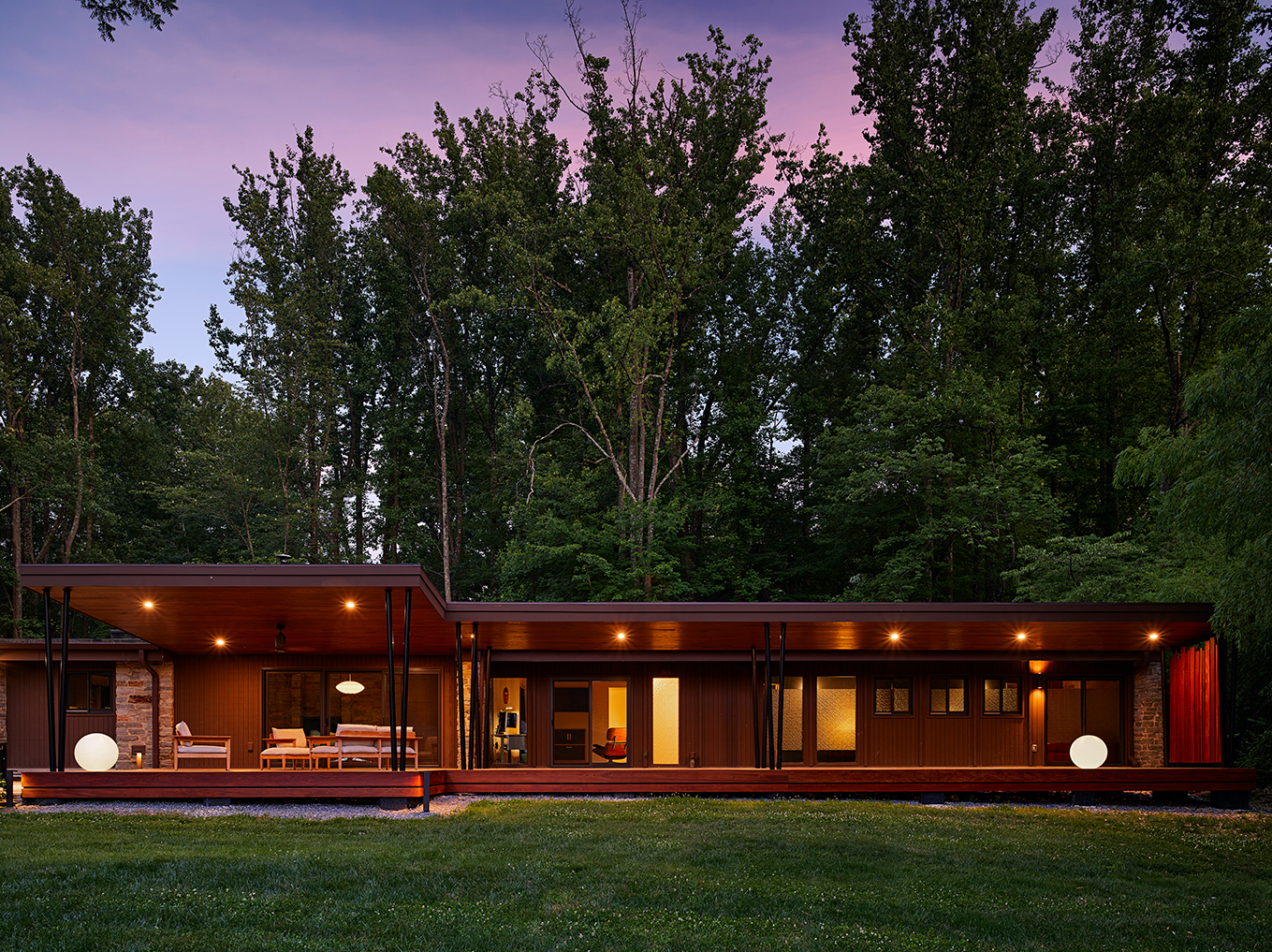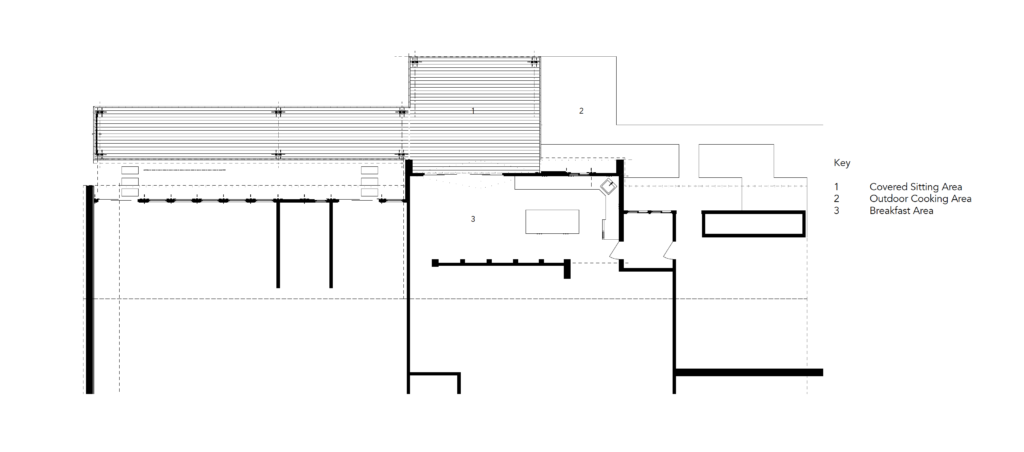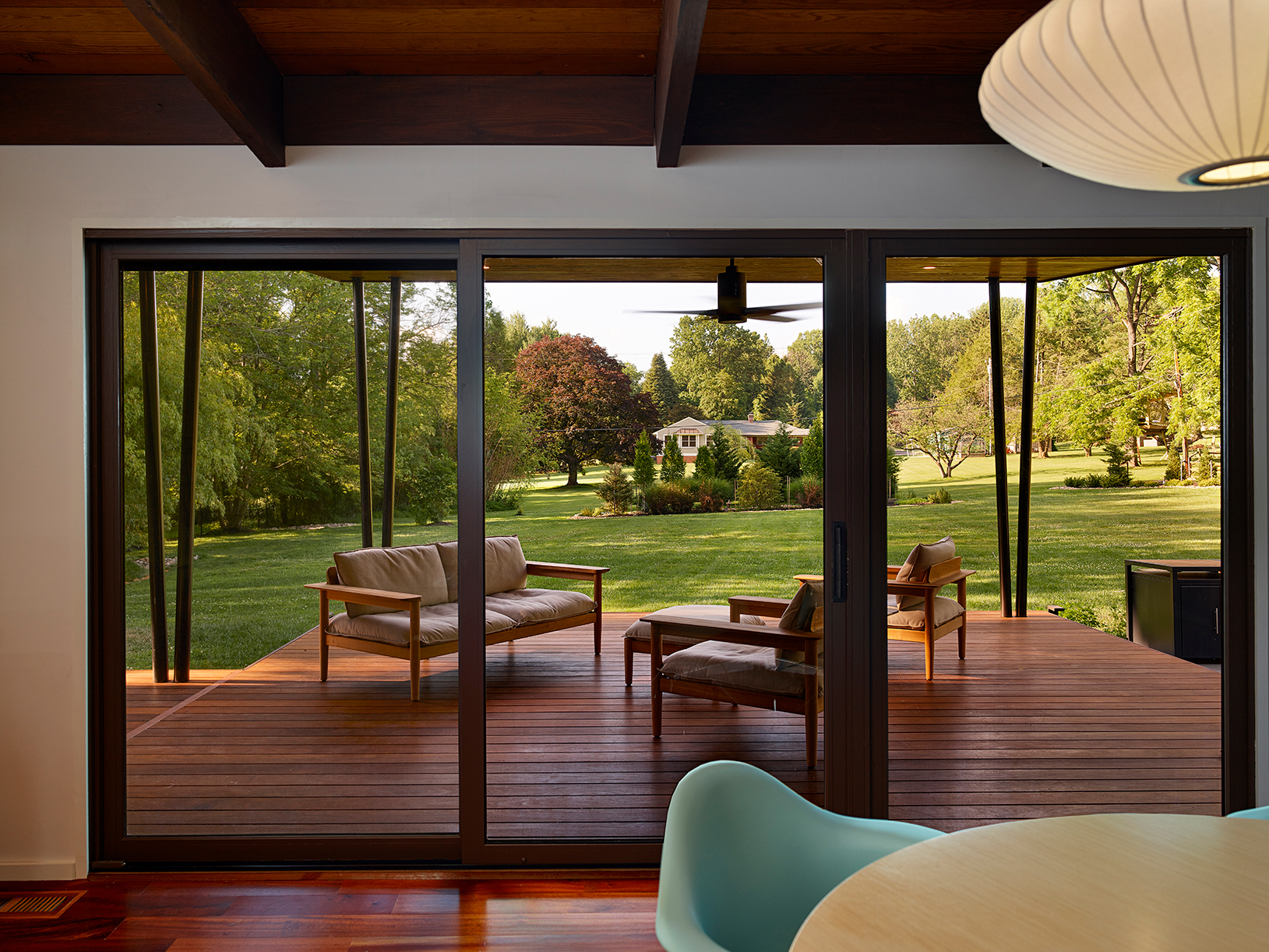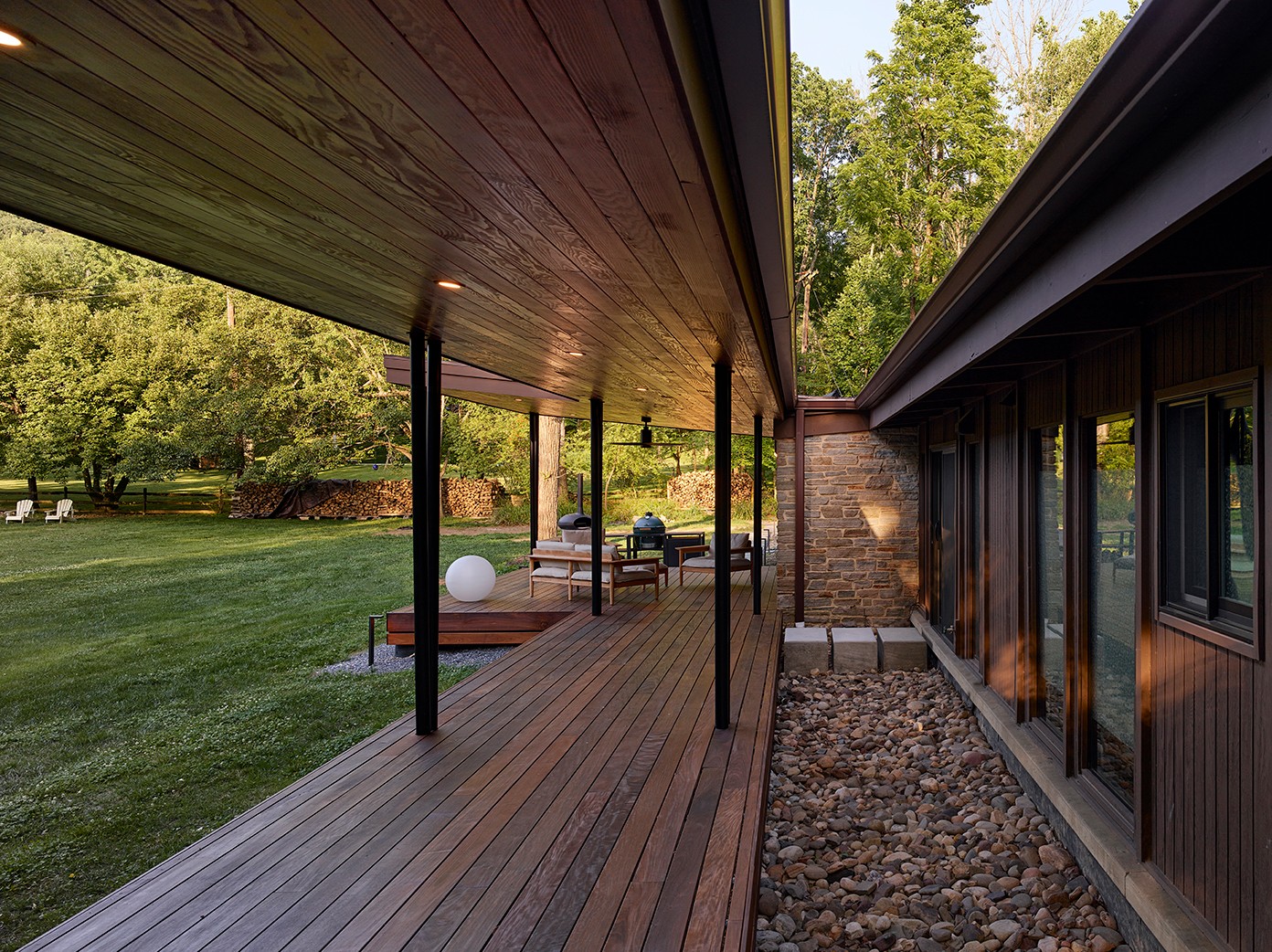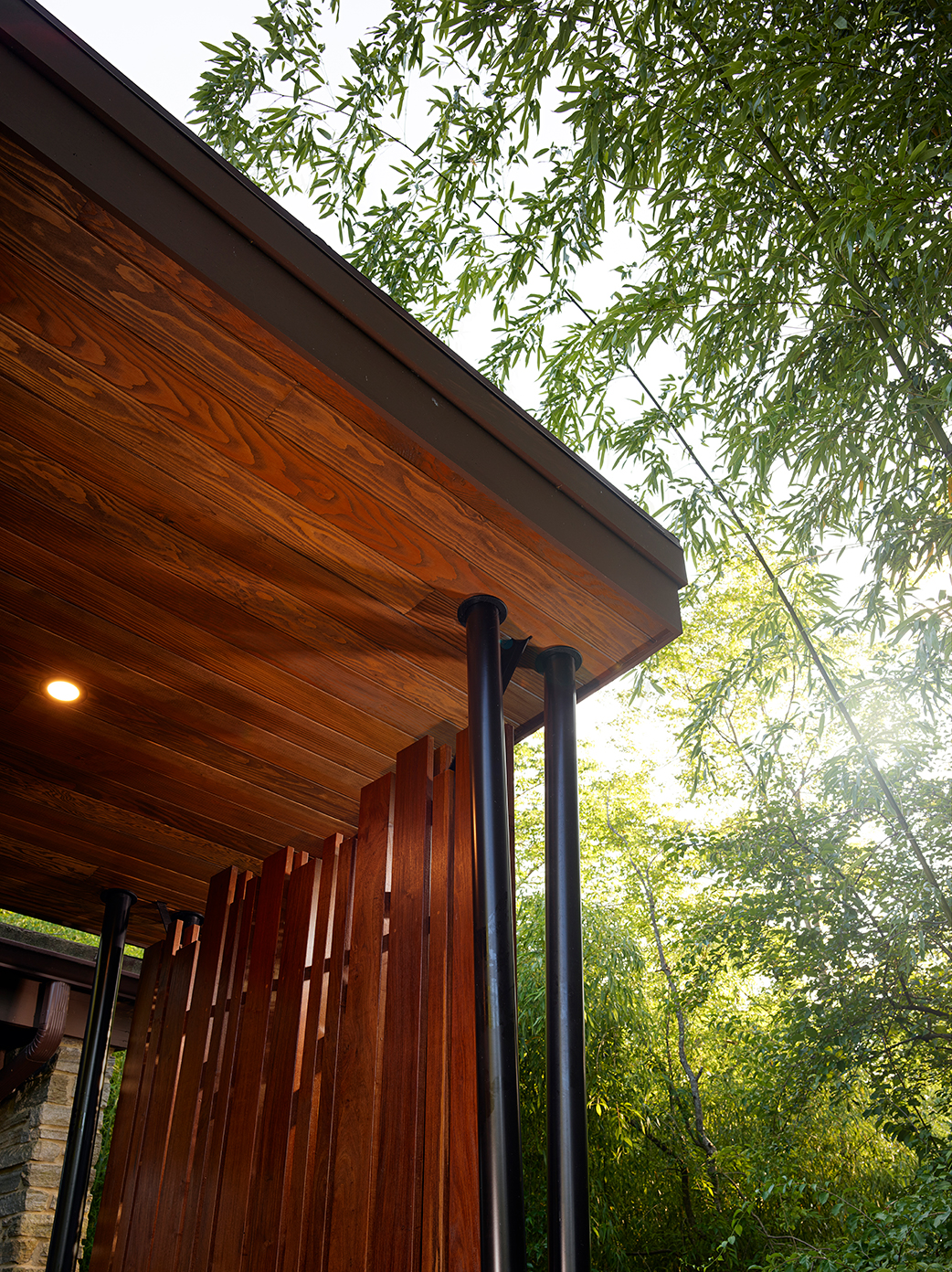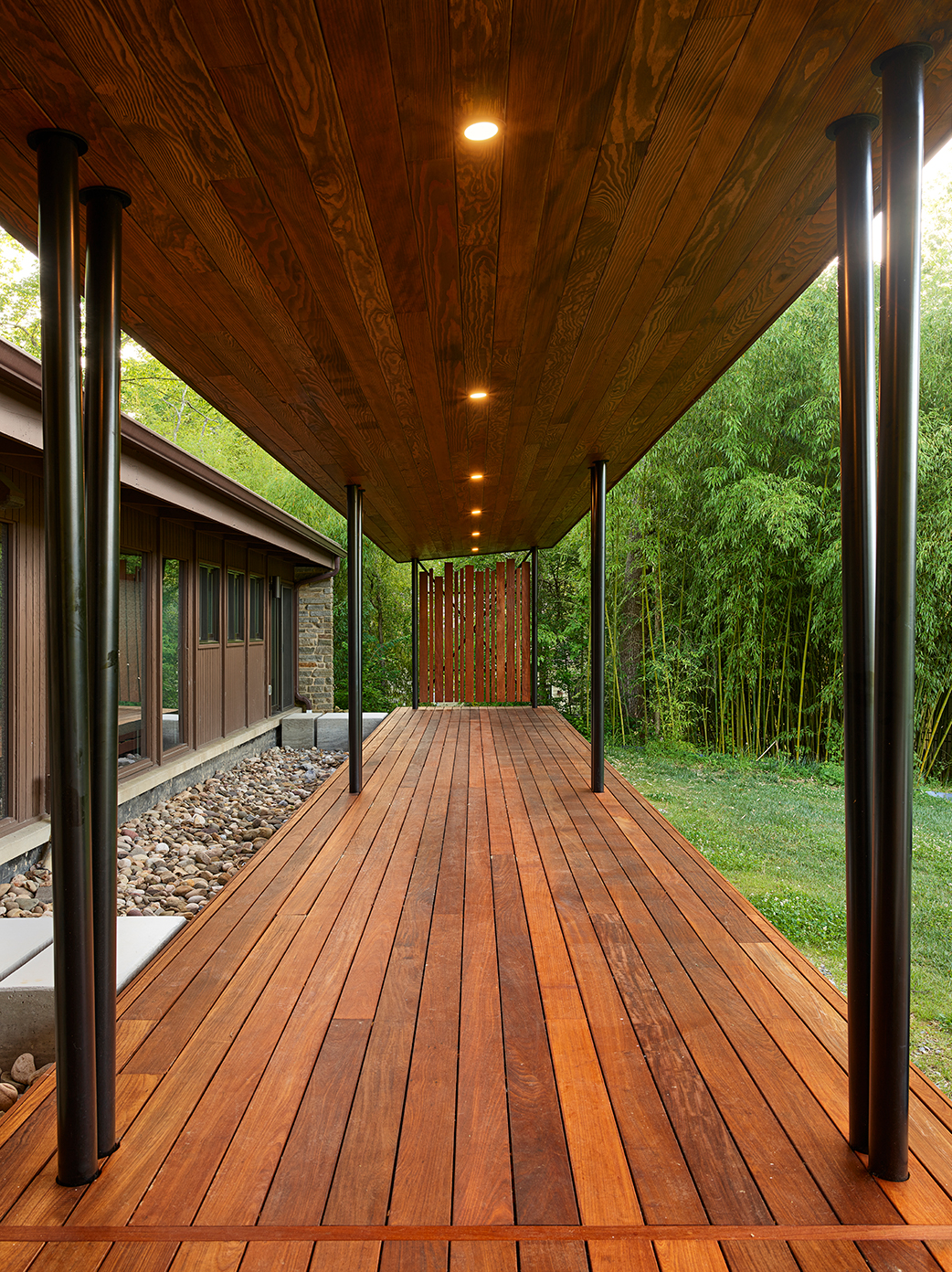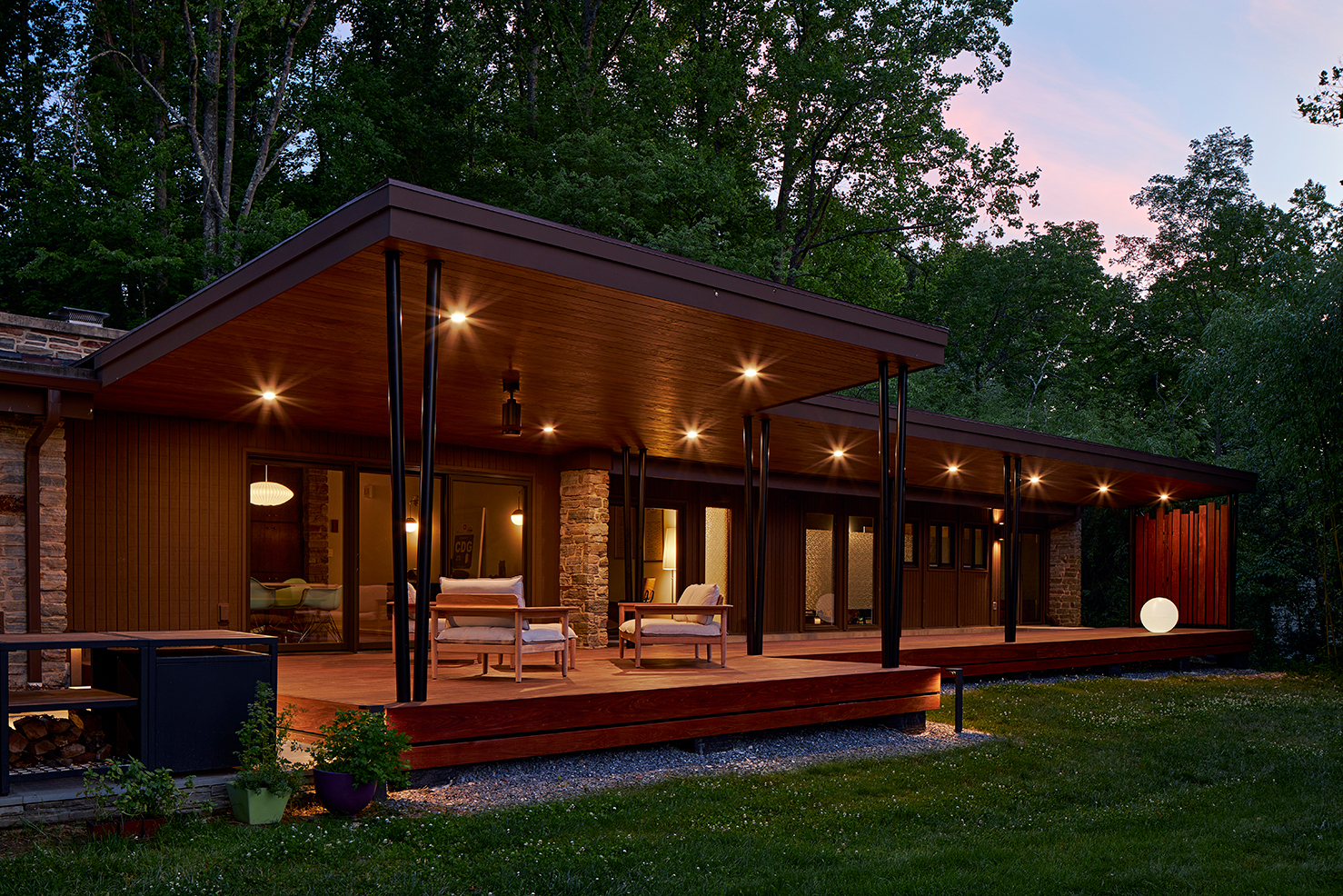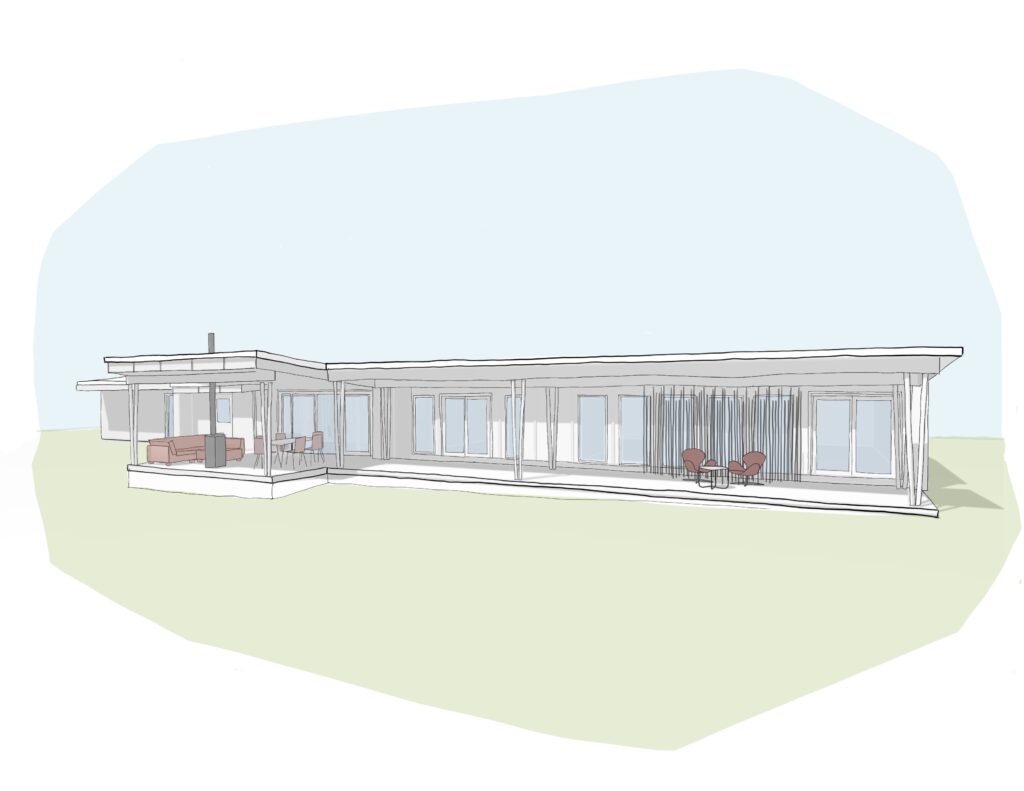 ARCHITECT : Place Architecture:Design
LANDSCAPE : Betten Landscape Design
CONTRACTOR : Greenleaf Construction
PHOTOGRAPHY : Tom Holdsworth