This project takes a modern approach to the traditional ranch. The reconfigured plan consolidates the living/dining space to the center of the home and extends the living space to the outdoors. The framed view dominates the elevation and establishes a hierarchy and tone for the project.
The program was expanded to the second floor, housing two additional bedrooms and a full bath. Each second floor bedroom has a large framed view connecting this element to the first floor design.
A unique feature of this home is the walk-in pantry adjacent to the kitchen. It is equipped with a second refrigerator, built-in wine cooler, cleanup sink and additional cabinetry for overflow storage.
The exterior material palette elevates the design from its traditional roots. The maintenance-free exterior finishes evoke the essence of clean lines and modern forms. The sustainable products specified include fiber cement siding, up-cycled rice hull boards stained to a natural wood color, fly ash trim and a standing seam metal roof.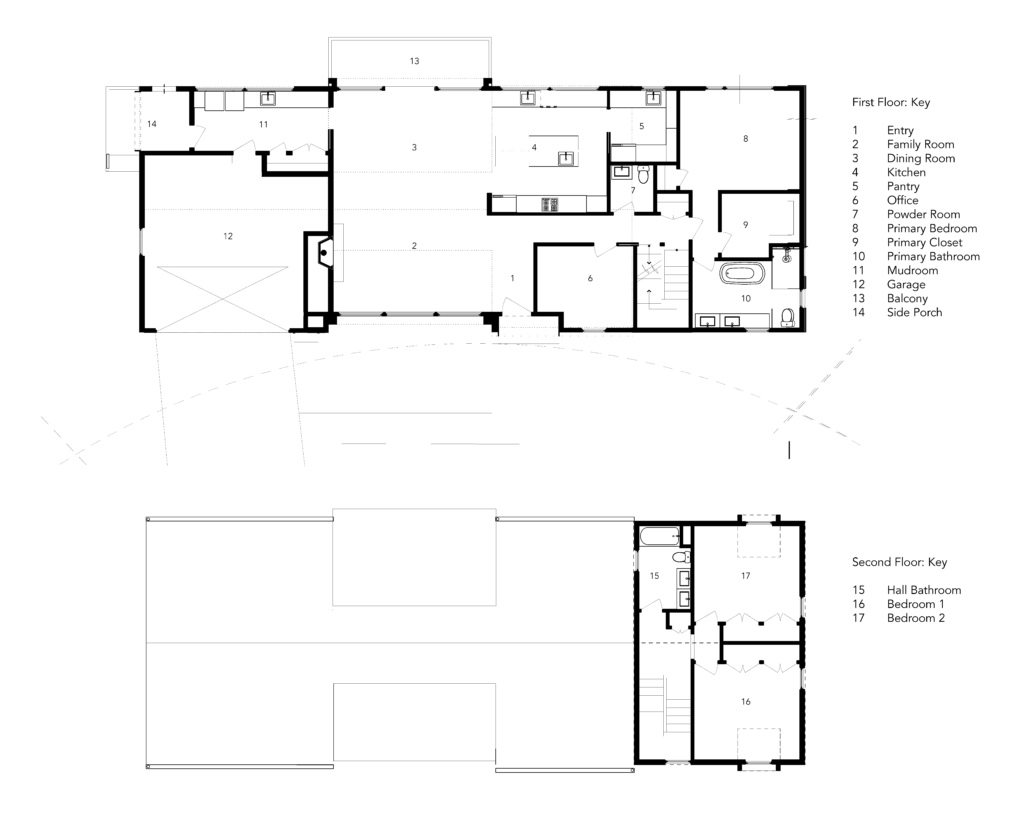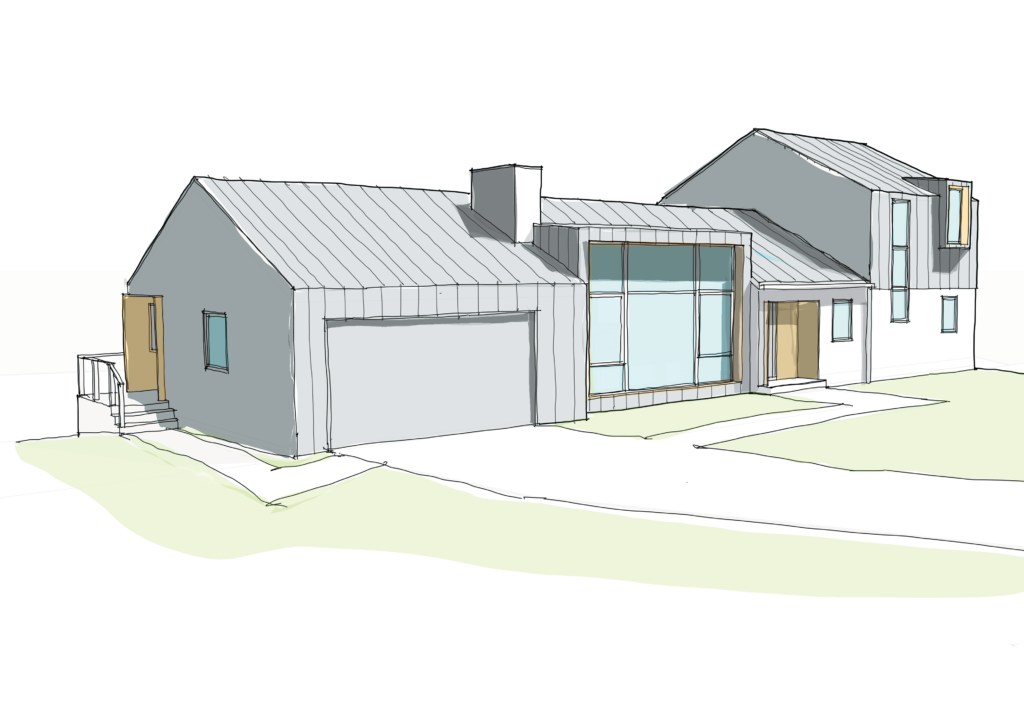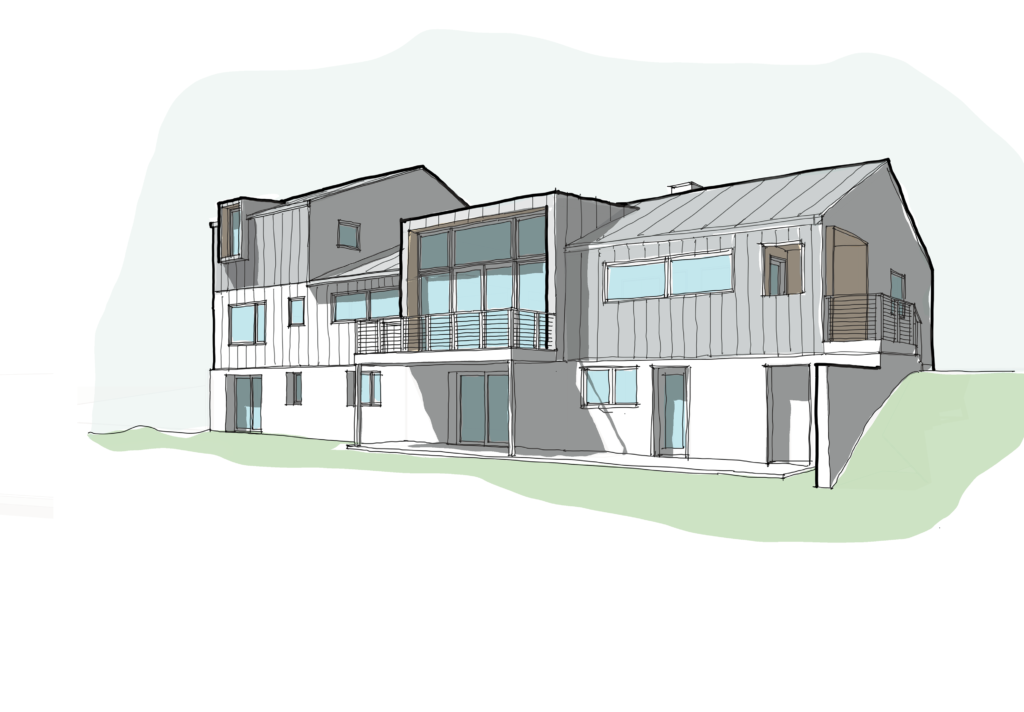 Existing Front and Rear Exterior
ARCHITECT : Place Architecture:Design
CONTRACTOR : Porter Buckley Construction