The Otter Pond Residence was in need of a whole-house renovation. Place's primary goals were to keep the integrity of this early-20th-century French Tudor home, while giving it the conveniences of the 21st century. We created a master plan encompassing all 7,000 square feet, that would create comfortable light-filled spaces to spotlight the pond's spectacular views.
Over the years, porches and other additions had been attached to the house. Roof lines were disjointed; all 5 bathrooms, a small-outdated kitchen, and all the house systems (electric, plumbing, heating, and cooling) needed upgrading; and all of the windows on the back of the house were small, restricting the water's view. The exposed timber beams and cathedral ceiling in the great room, were kept to respect the original architectural character. The flexibility and layout of the living spaces are now conducive for entertaining, with an easy flow from one room to another.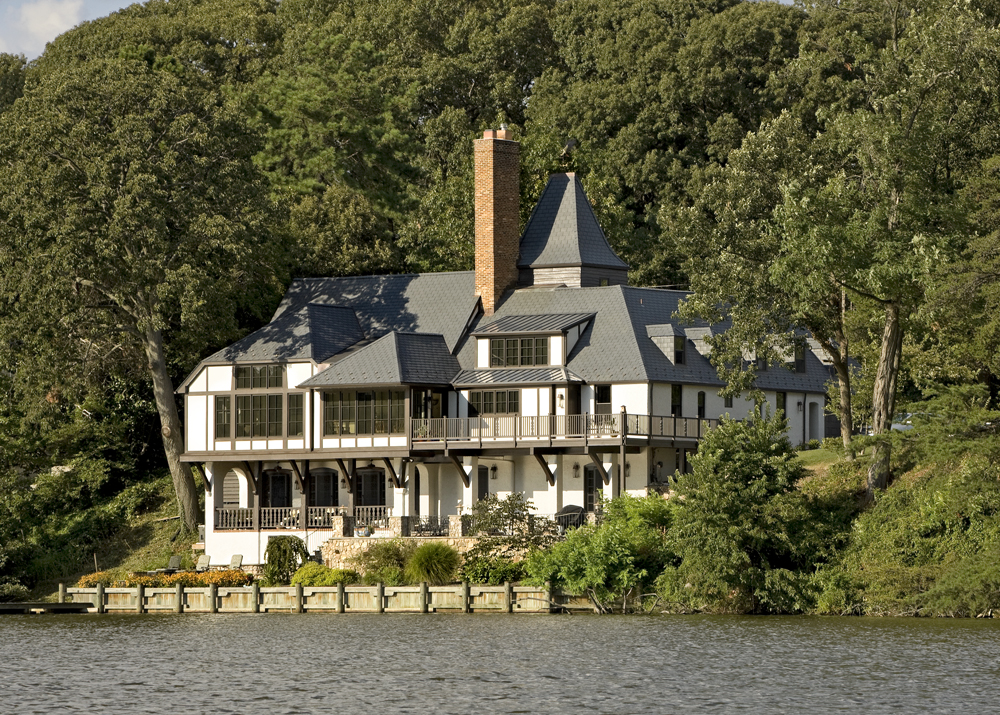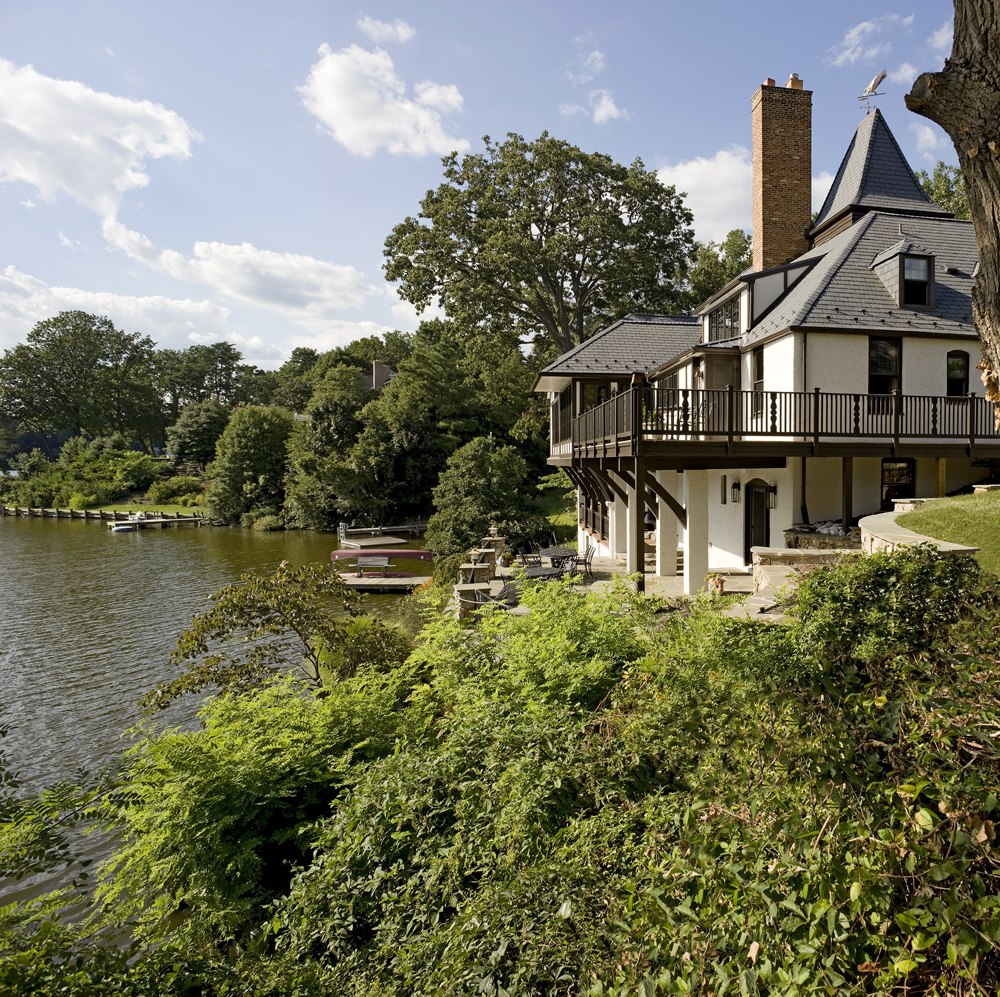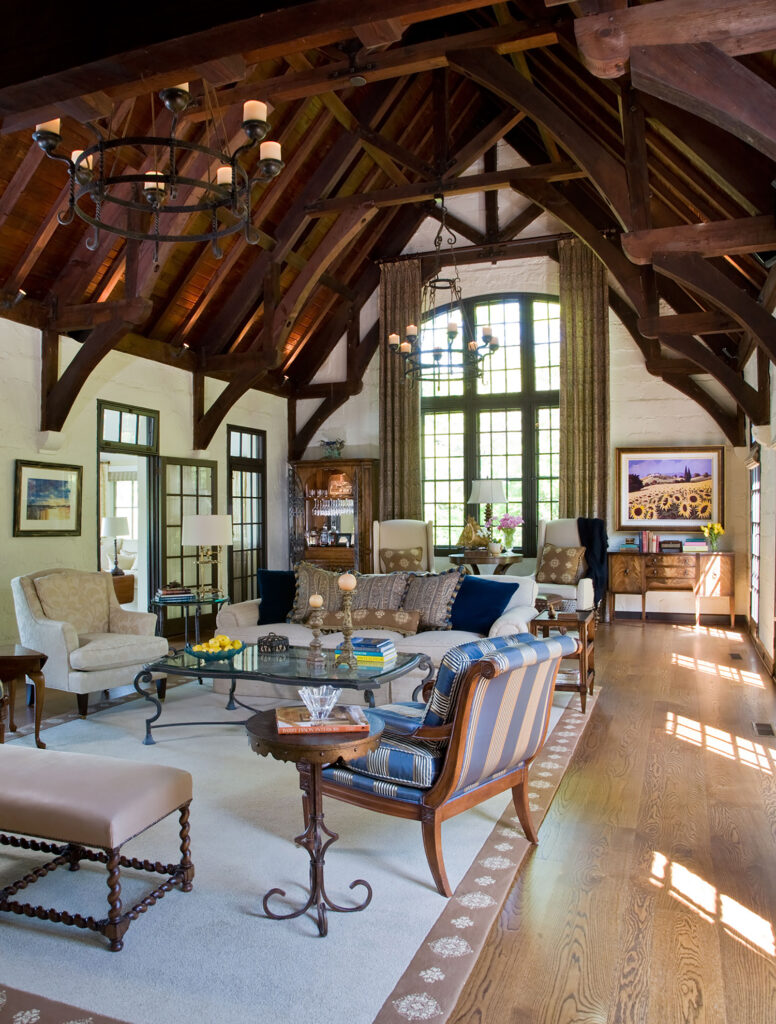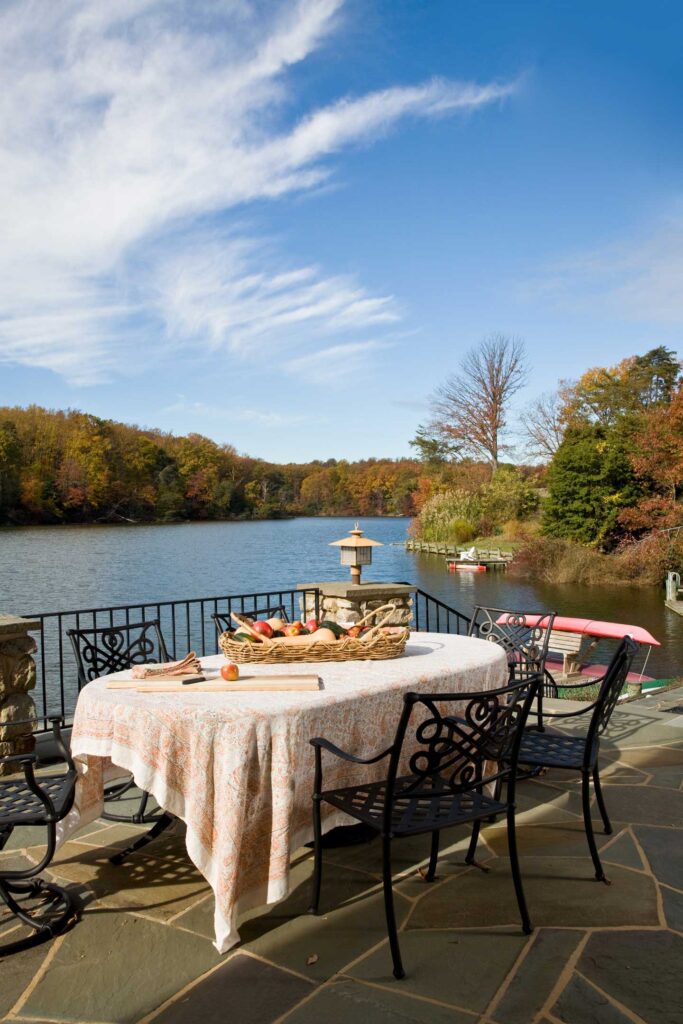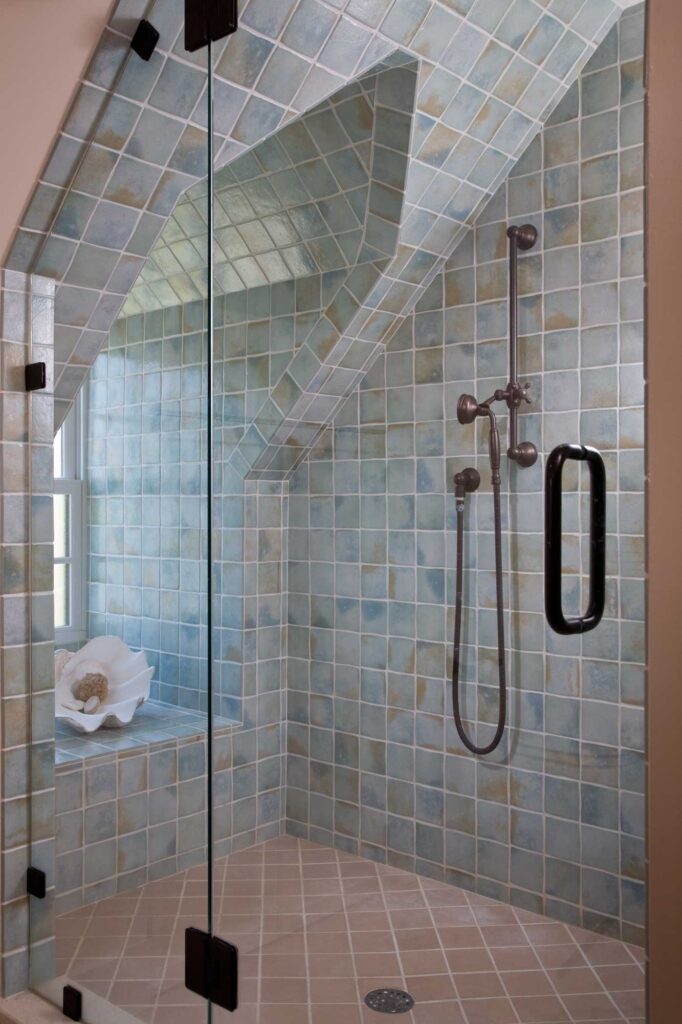 ARCHITECT: Place Architecture:Design.
INTERIOR DESIGN: Erin Paige Pitts Interiors.
CONTRACTOR: Crowley Construction.
PHOTOGRAPHY: ©Alan Gilbert and ©Geoffrey Hodgdon.