Place's philosophy, when renovating a space, does not always mean increasing its size. Since the Ayrlie Water House's sunroom was the client's favorite room, and because it overlooked the water, our main goal was to transform it into a year-round gem. The existing roof-slope was kept; but the windows, doors, and finishes needed an upgrade. A new slate floor, low VOC paint, and window pattern were added. However, what gives this space its ultimate character involves the dramatic barrel-vault, placed over the three-foot addition, to accommodate a large built-in bench.
Natural light is an element that we incorporate into all of our projects and the remodeled kitchen called for a full wall of glass. There is now plenty of day-lighting and the connection to the outdoors has transformed the day to day living .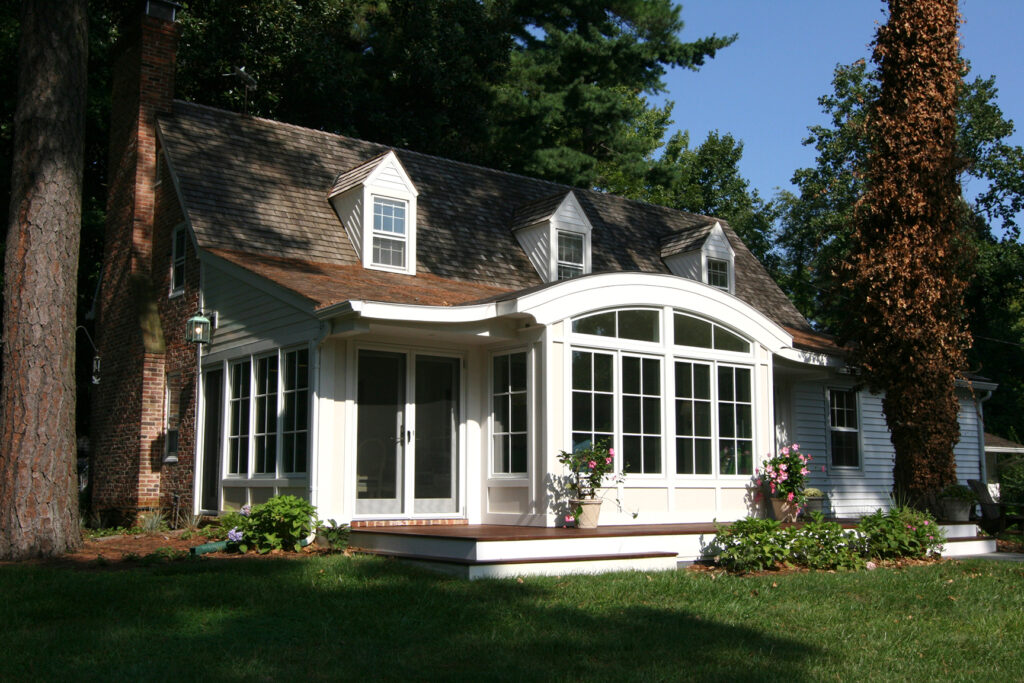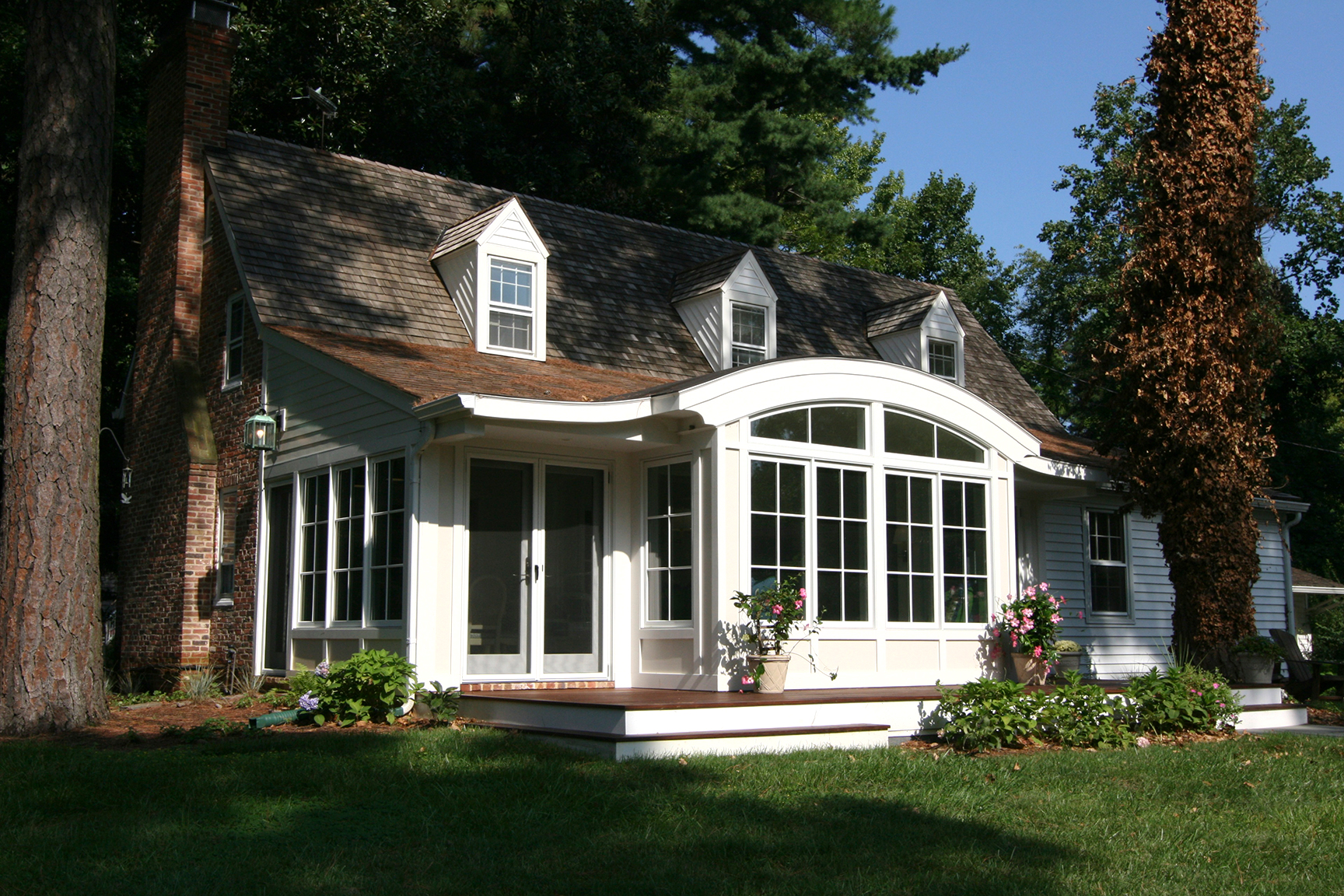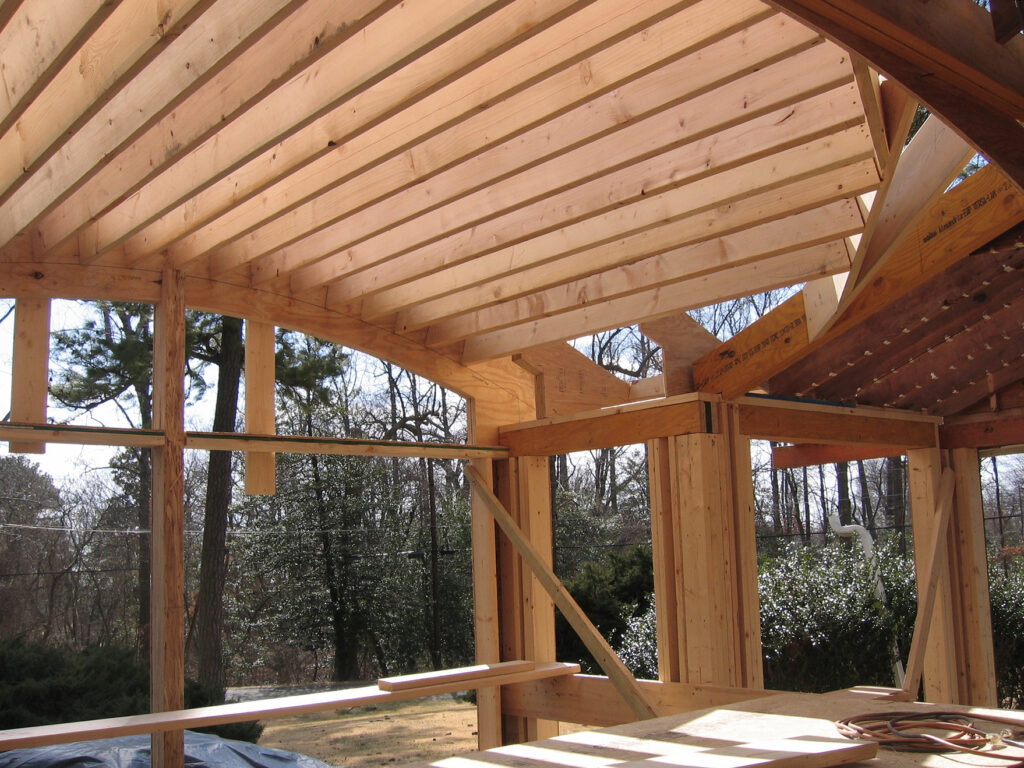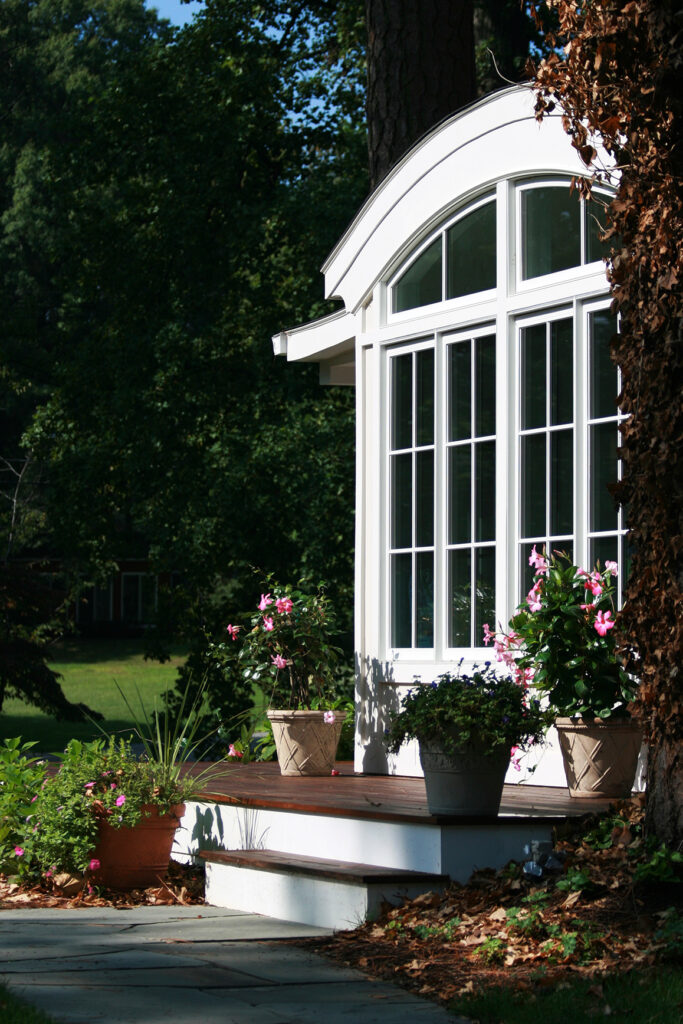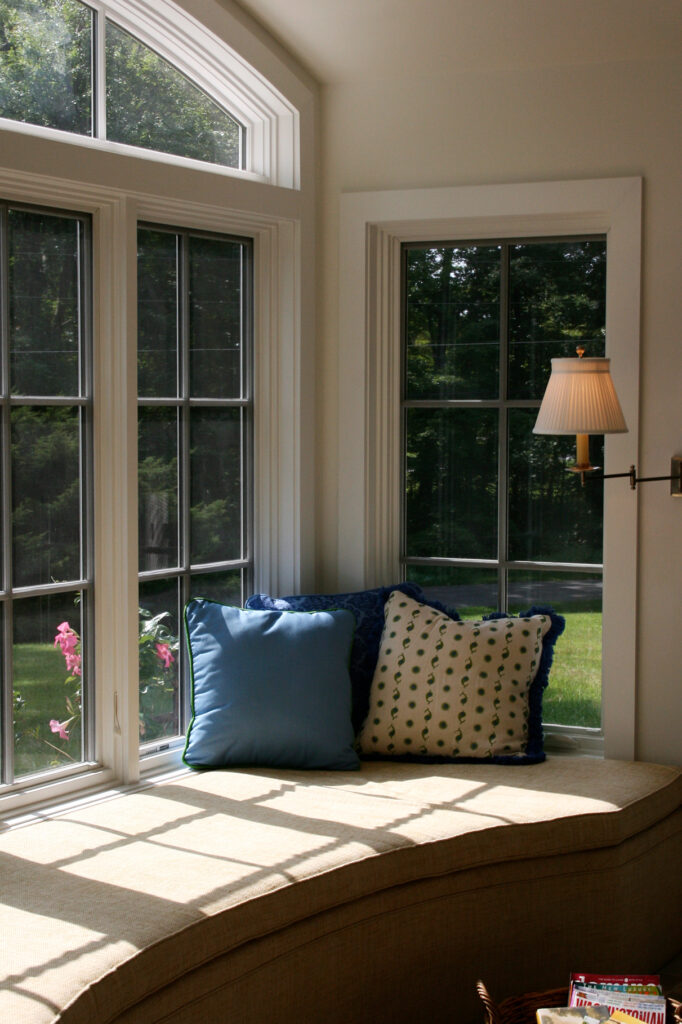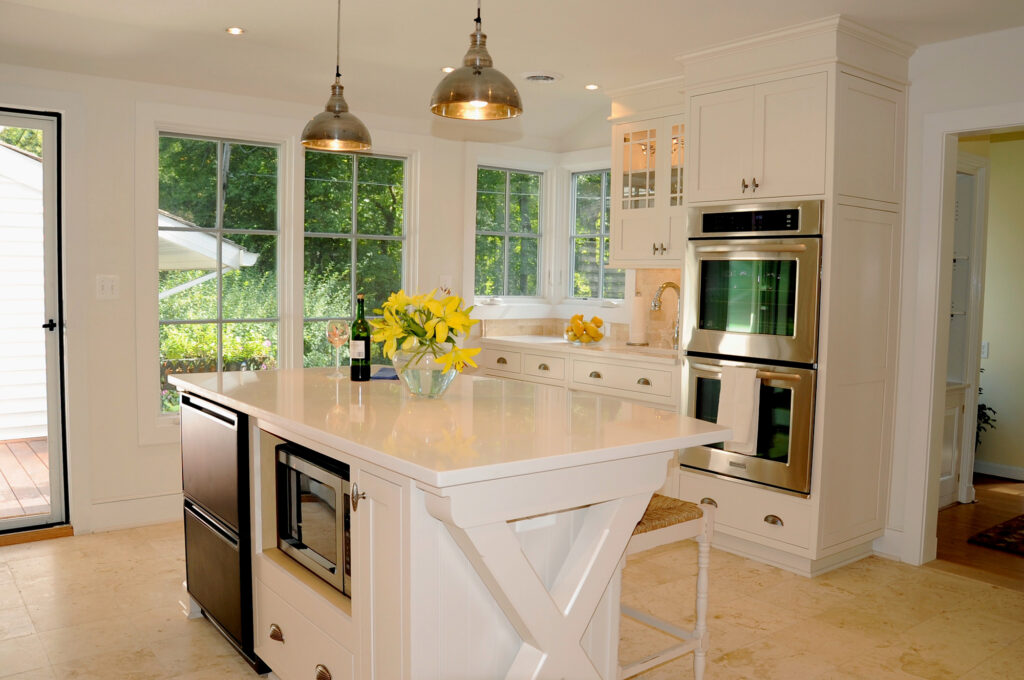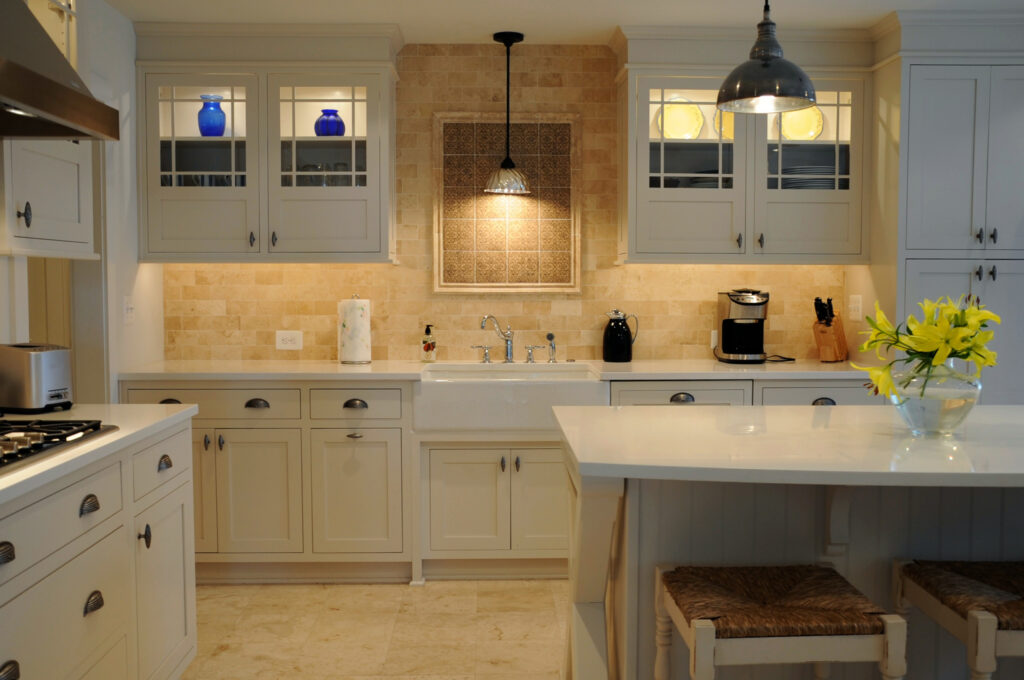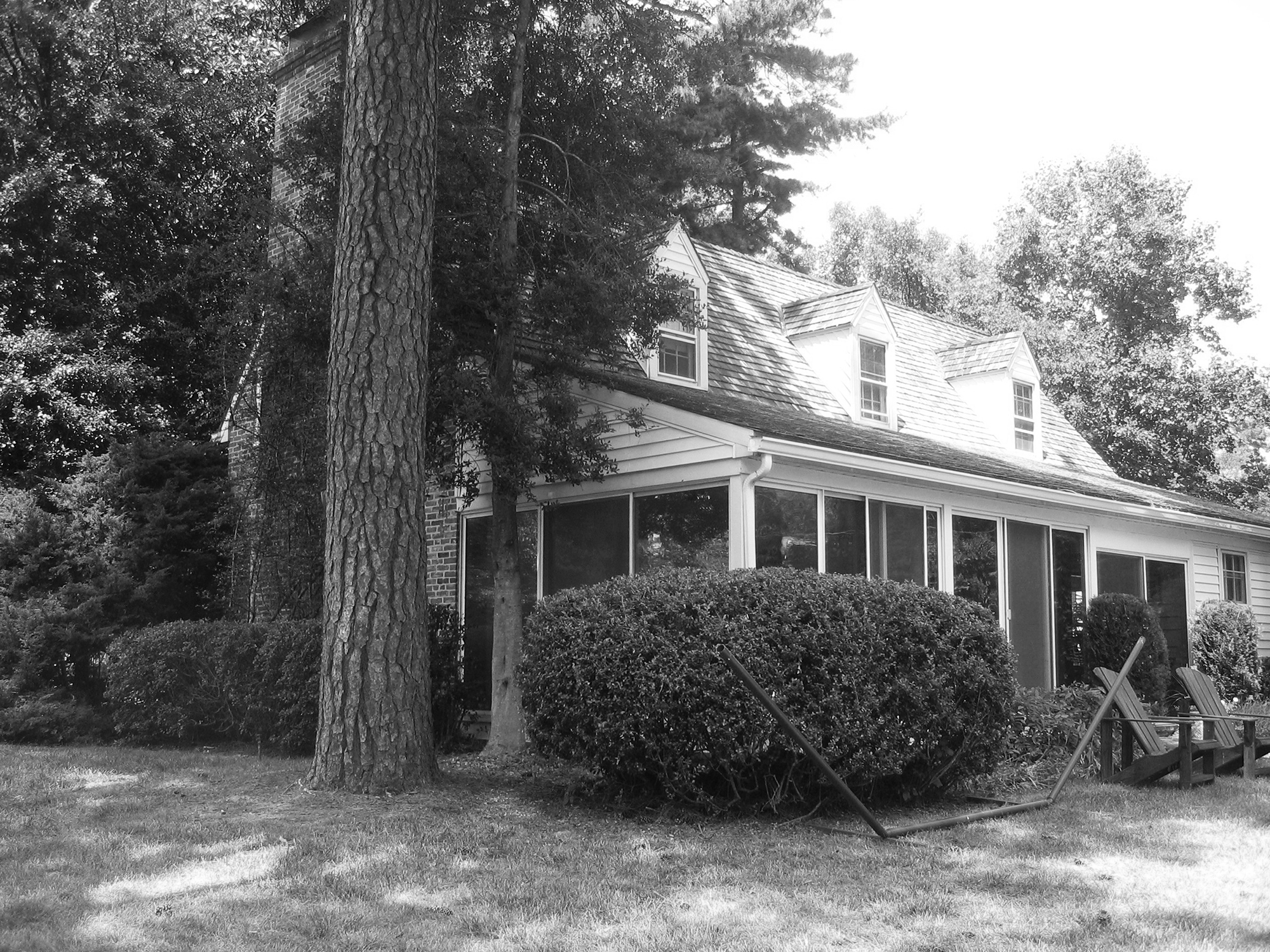 ARCHITECT: Place Architecture:Design.
INTERIOR DESIGN: Erin Paige Pitts Interiors.
CONTRACTOR: Owings Brothers Contracting.