The clients' goals for their Norwood renovation was twofold: bringing the outside into their home; and adding a spacious kitchen addition. The new kitchen is elegant, modern, functional, and flexible, with ample cabinet space. The slanted-raised ceiling creates additional height; and the oversized windows frame views to the outside flowers and foliage, and flood the room with light; a green multi-colored back-splash mimics the exterior color-palette, seen through the kitchen windows.
Additional projects, for this circa 1956 home, include a small first-floor powder room; a second-floor new master bathroom with large walk-in shower, double sinks, separate toilet room, plenty of floor to ceiling storage; a new master closet and hall bathroom. Though the modern kitchen is the most popular space in the home, attention was also taken to bring a functional relationship to the existing dining room and adjacent sunroom.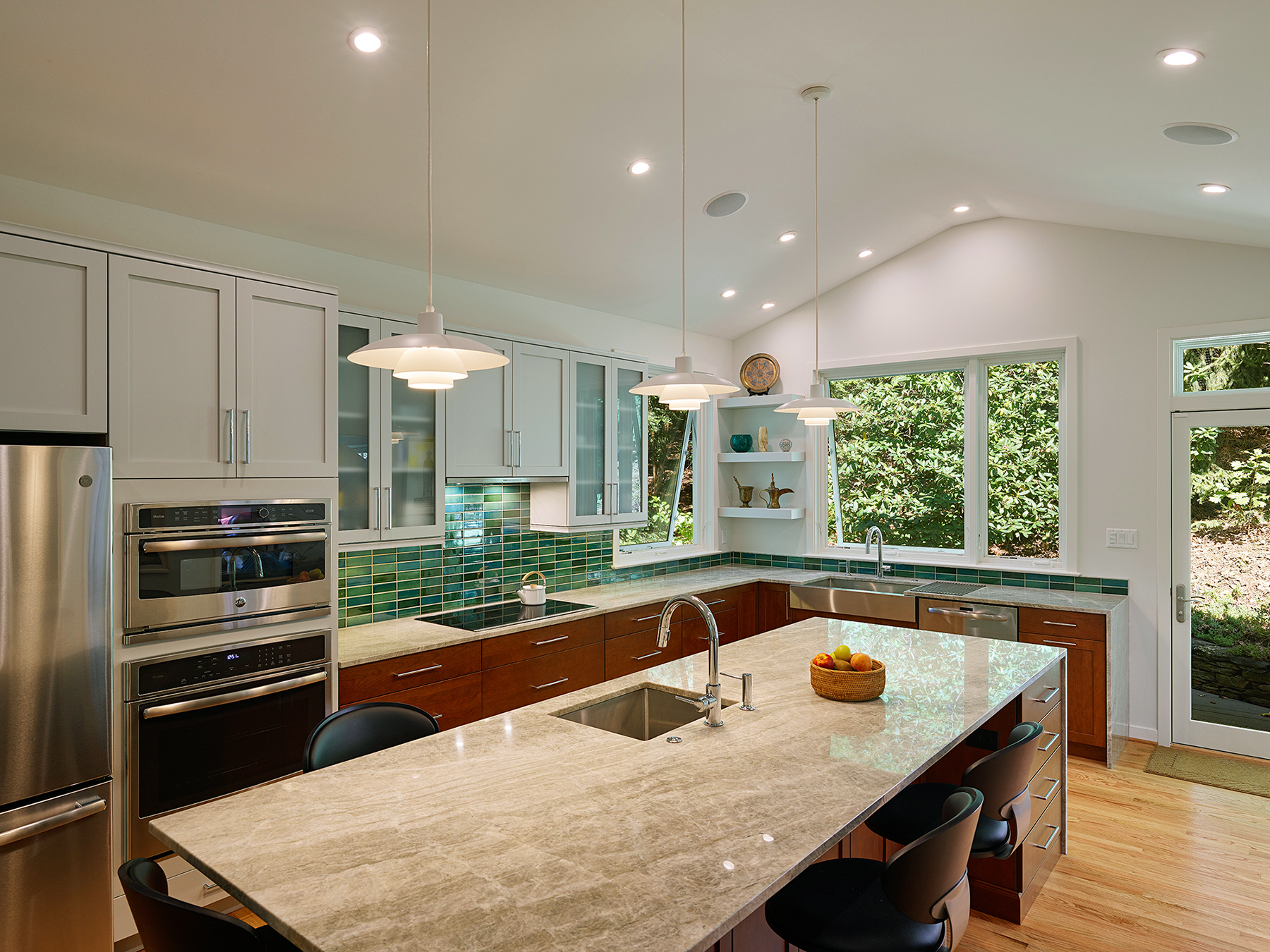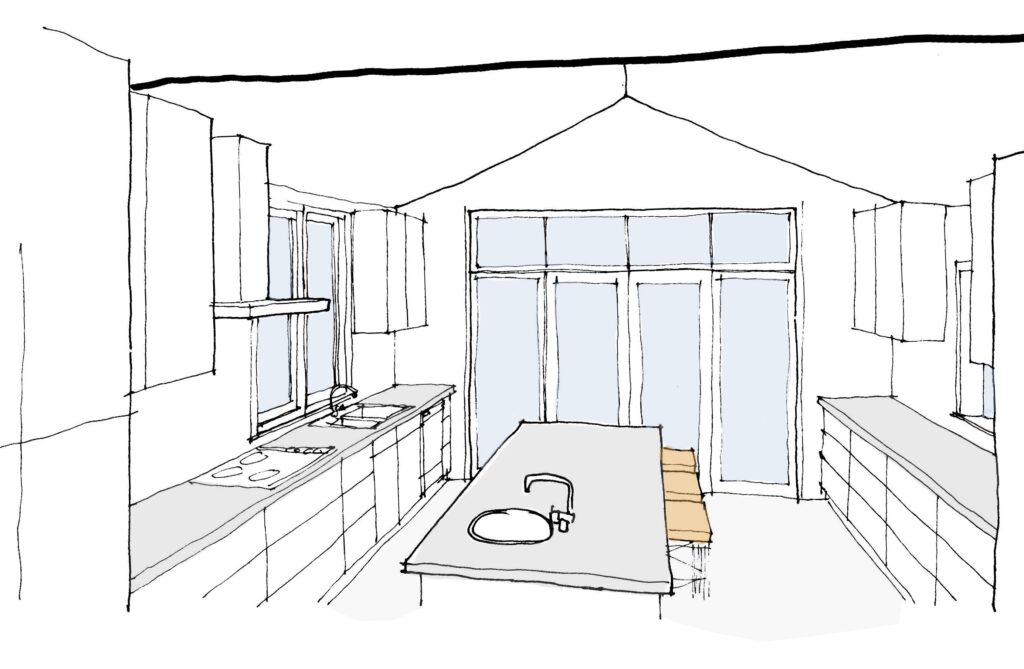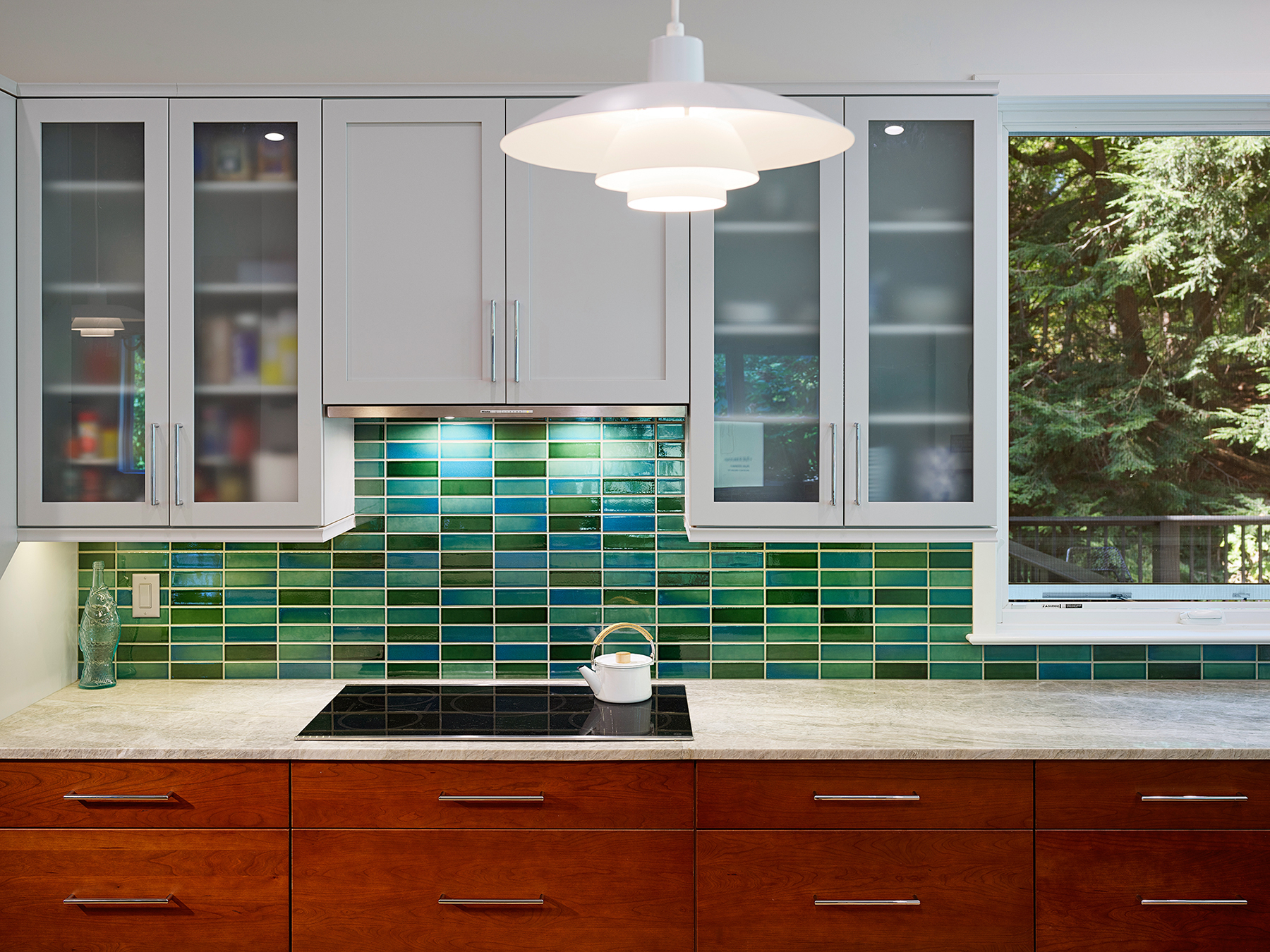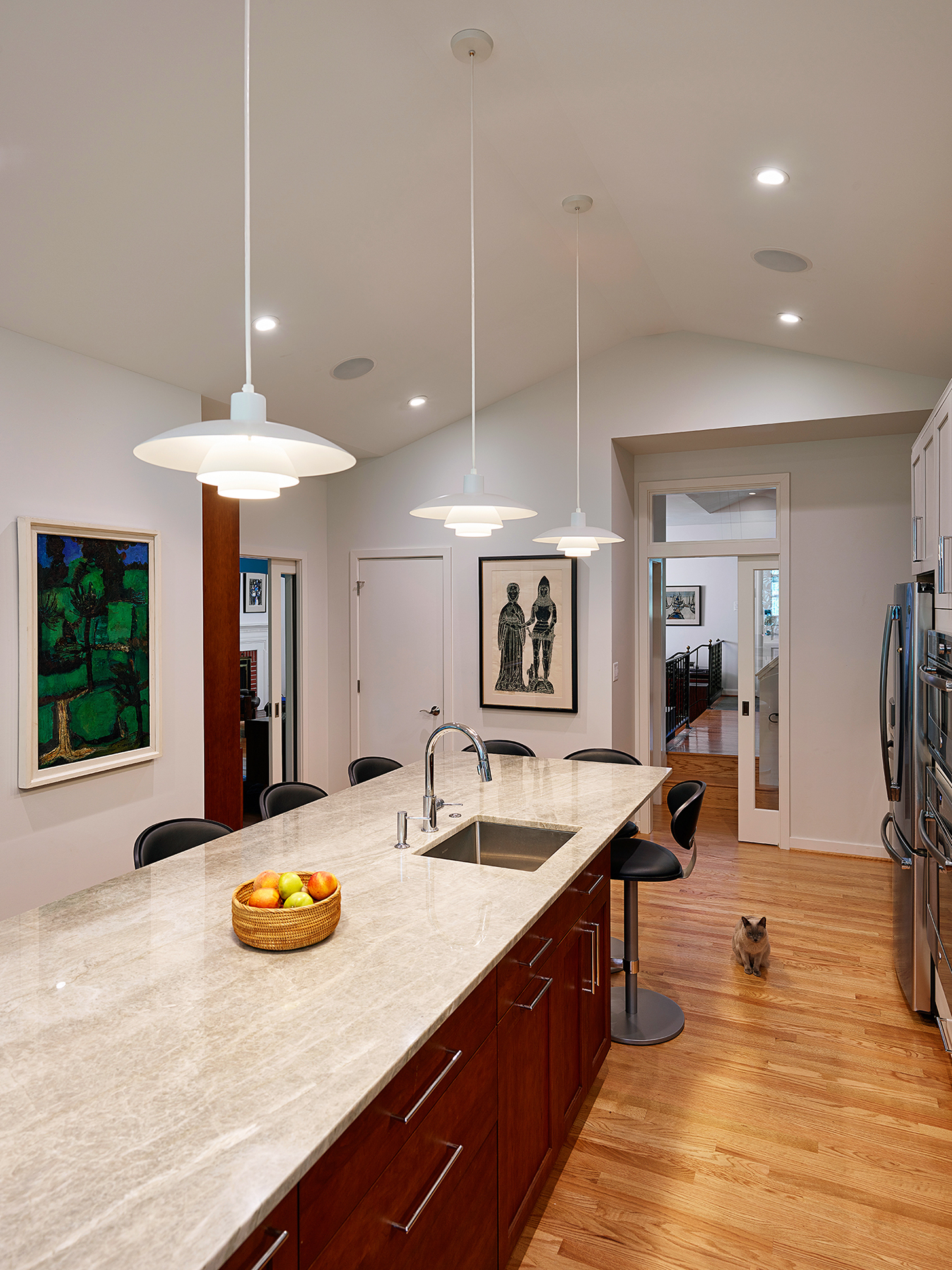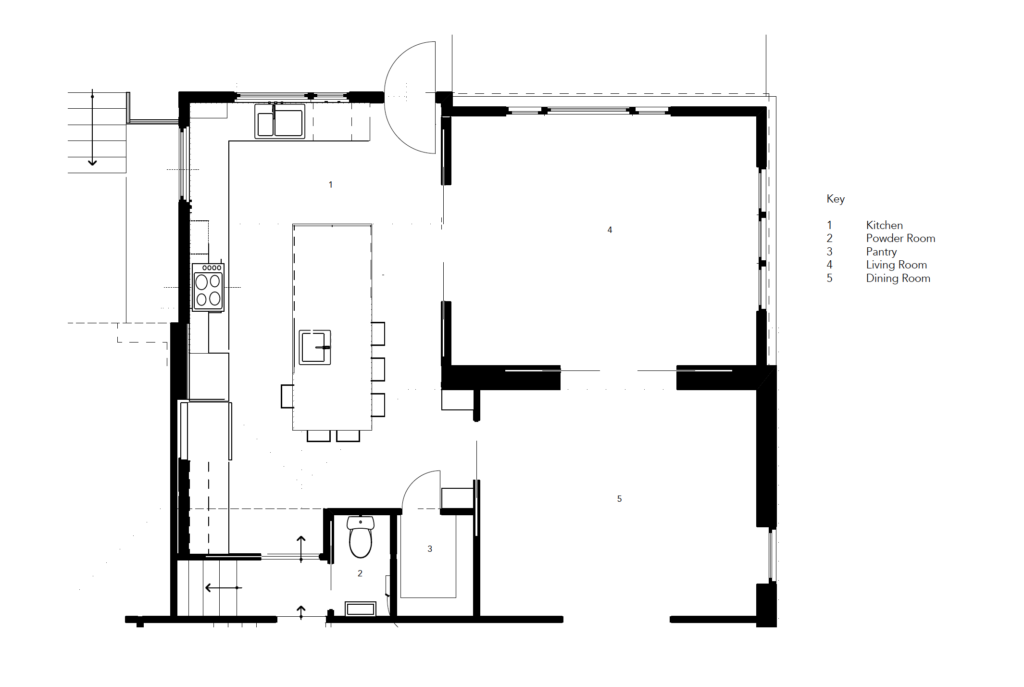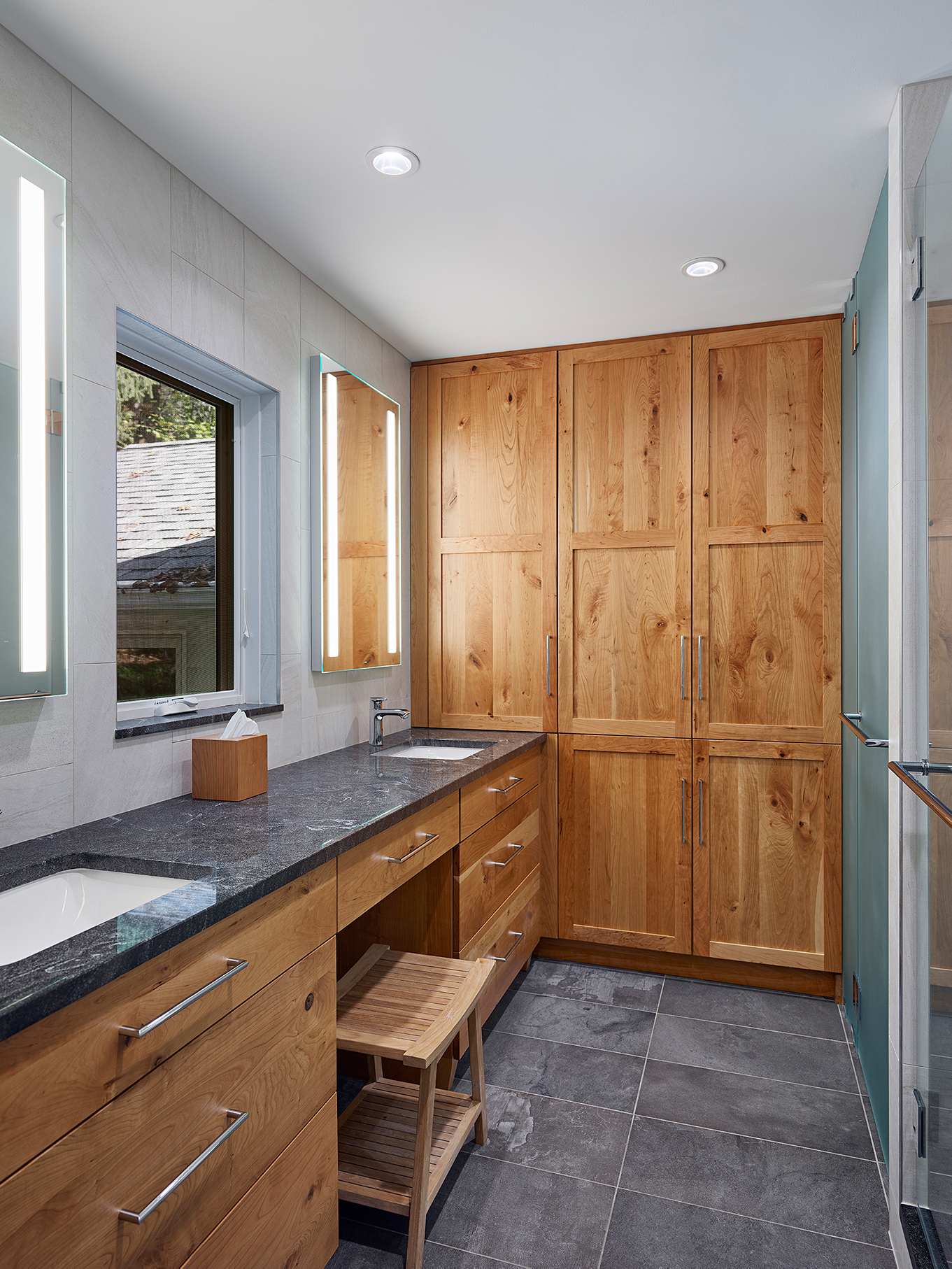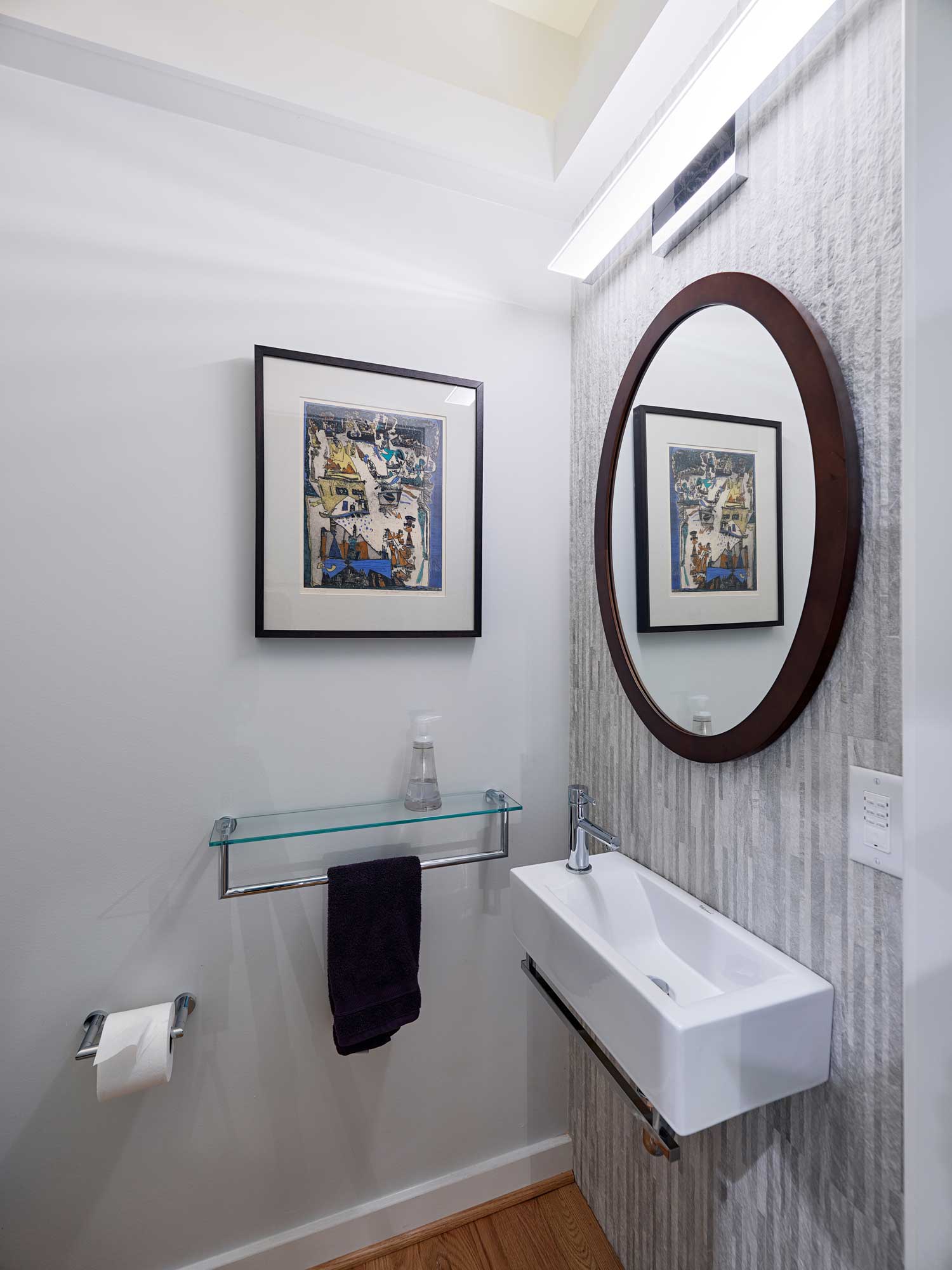 ARCHITECT: Place Architecture:Design.
CONTRACTOR: Plumb Construction.
PHOTOGRAPHY: ©Tom Holdsworth.