The Teak Wood master-bath renovation creates a spa-like atmosphere that modernizes a small room in this existing mid-century home. A new 2×6 framed wall was built in front of the exterior wall, to accommodate a wall-hung toilet, mounted on this 'double' exterior wall, without extending into the space. Also added were a custom fabricated teak recessed mirrored medicine cabinet and storage shelving.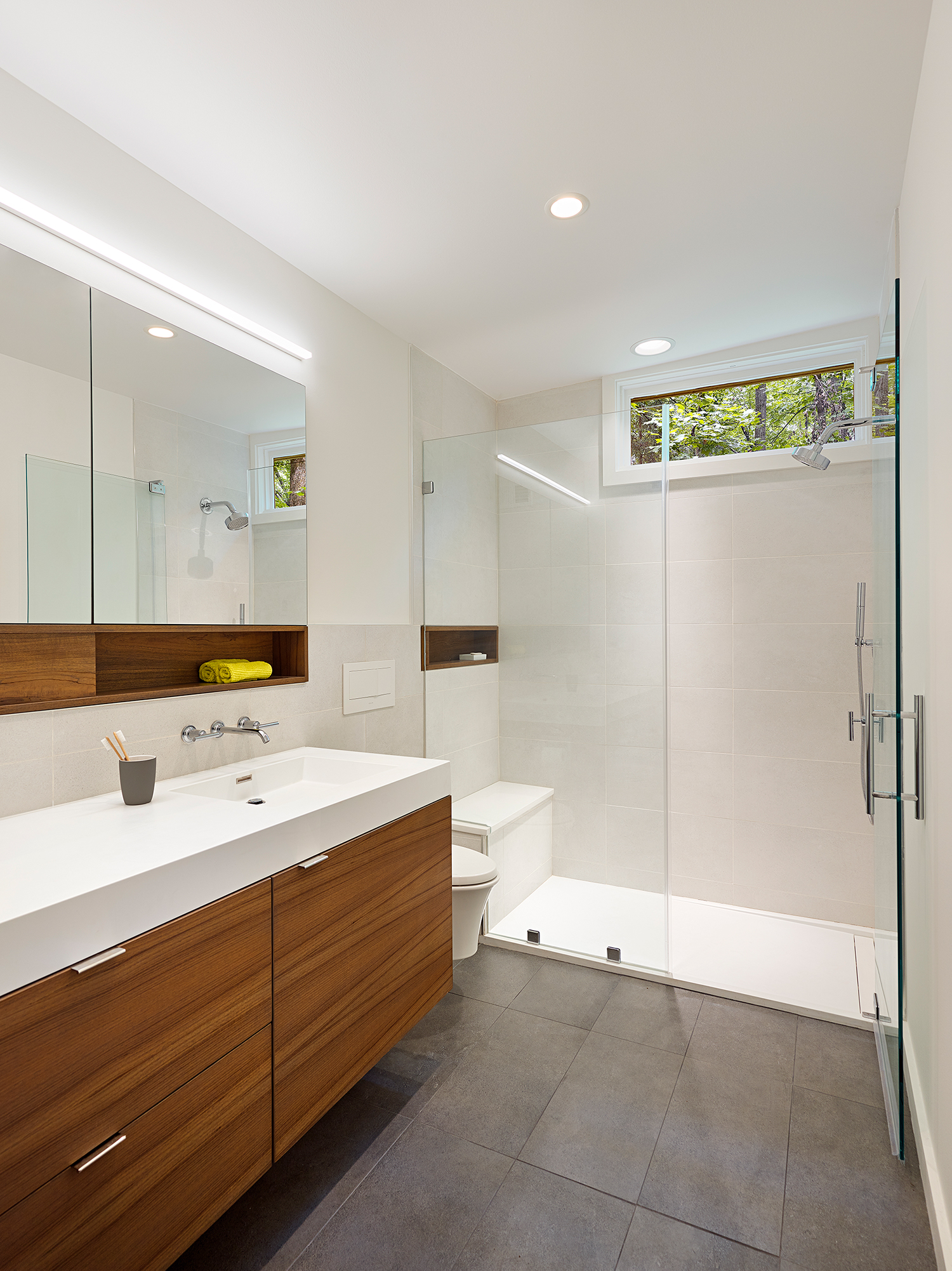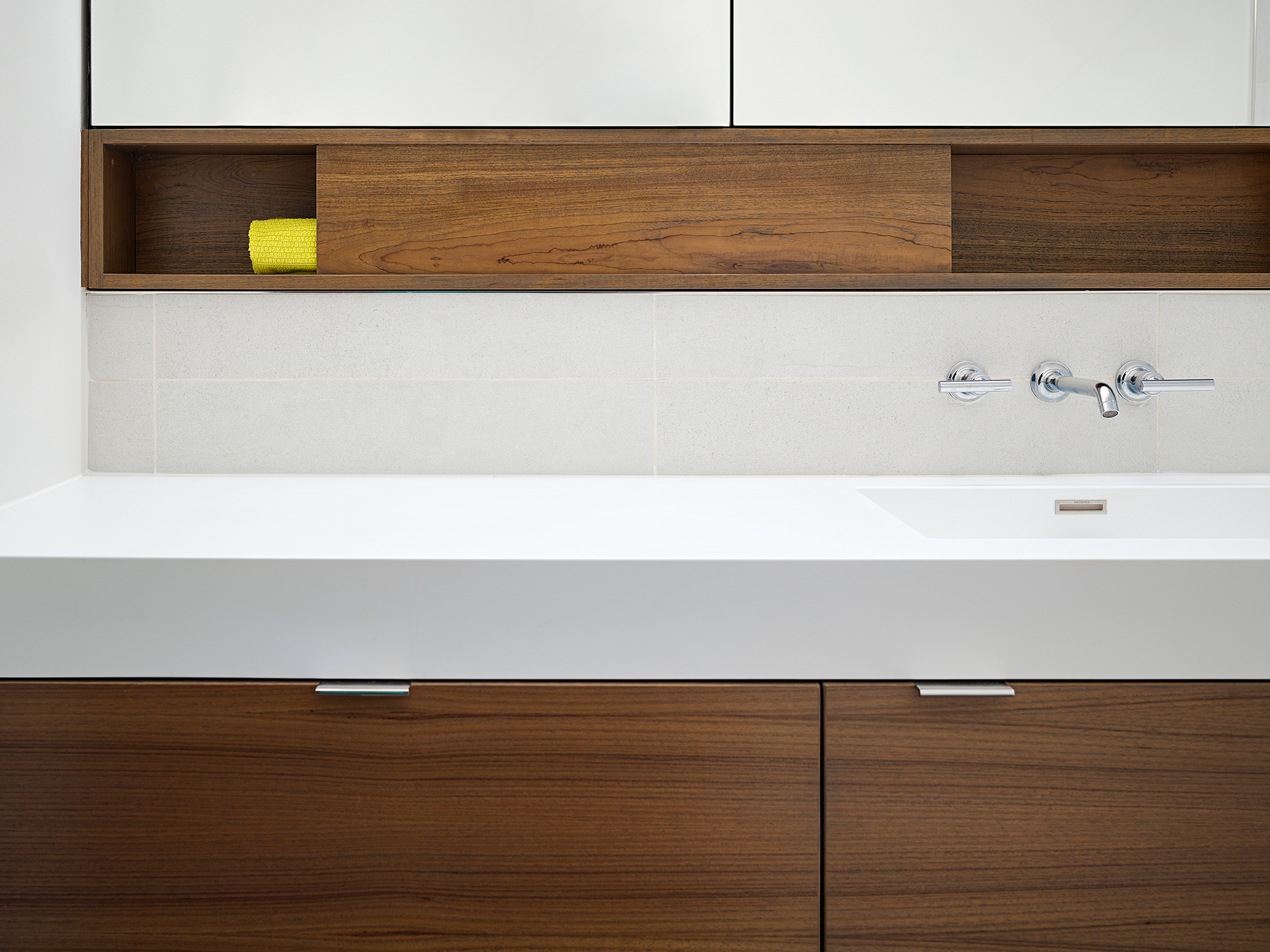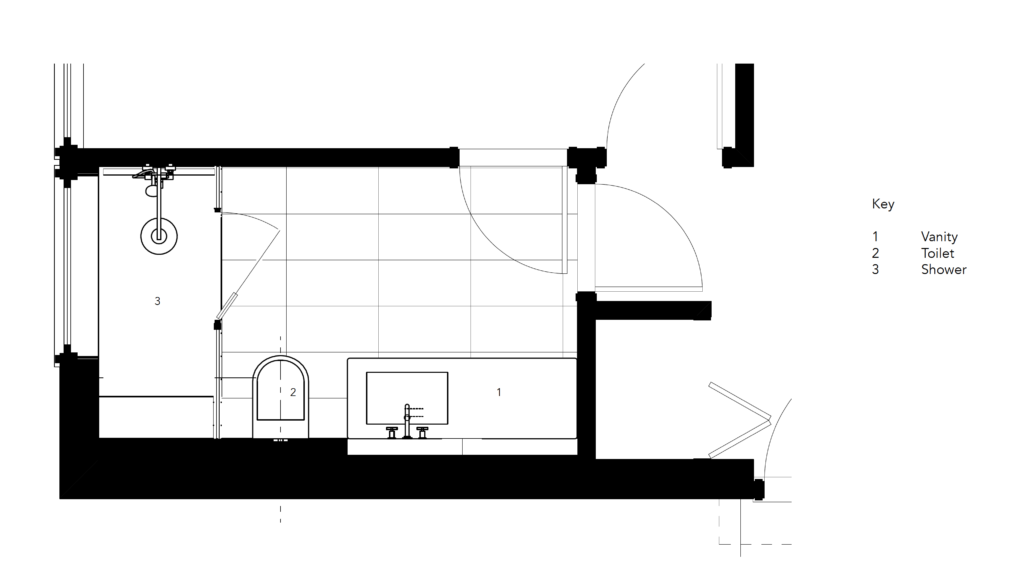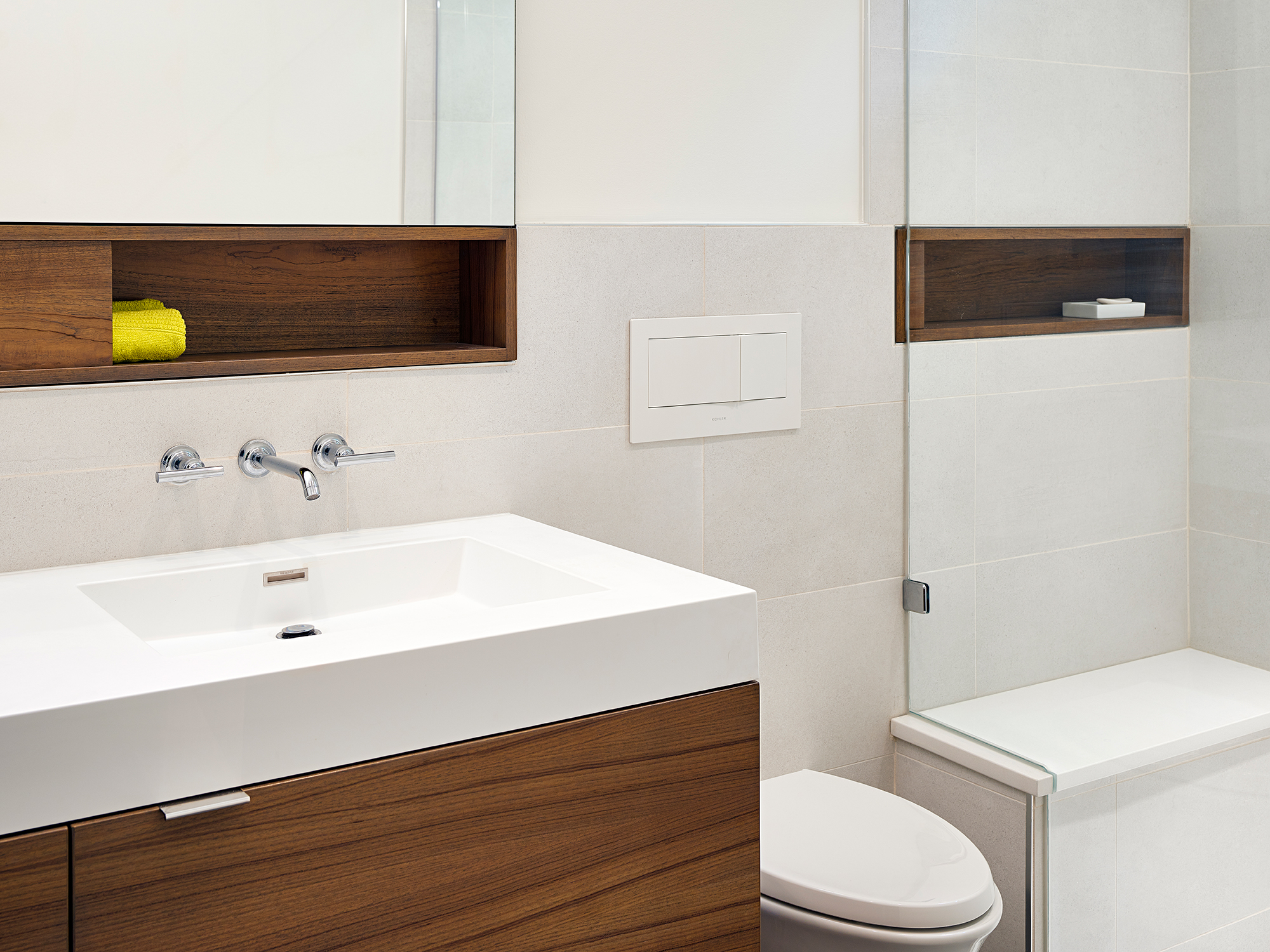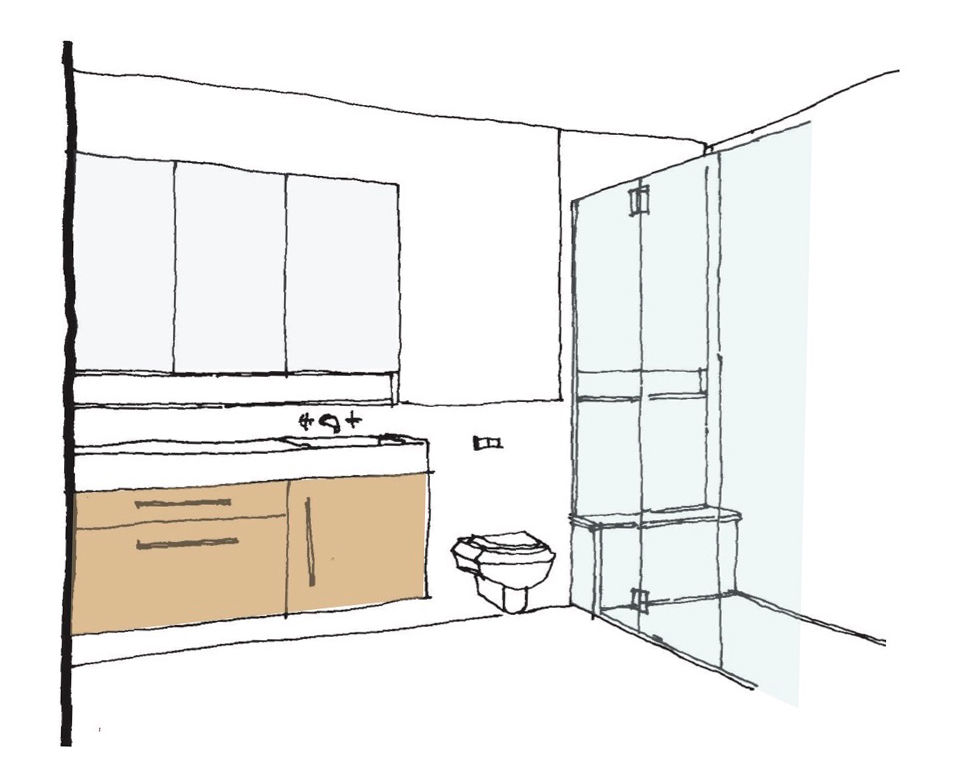 ARCHITECT: Place Architecture:Design.
MILLWORK: Cooper Custom Cabinets.
PHOTOGRAPHY: ©Tom Holdsworth.