The owners of Woods Hill, were immediately attracted to this 1969 nondescript structure, nestled into a beautiful wooded hillside. As empty nesters, they were ready to downsize, simplify their lifestyle, and transform the house into a comfortable hideaway, with a modern aesthetic.
This whole-house renovation included reconfiguring the location of the kitchen, renovating the master bedroom and lower level; office, bath laundry and family room. A screen porch was added onto the side of the interior's sitting-room, enabling the two spaces to become one. A unique three-panel bi-fold door separates the indoor and outdoor rooms; on pleasant days, an abundance of natural ventilation can flow through the house.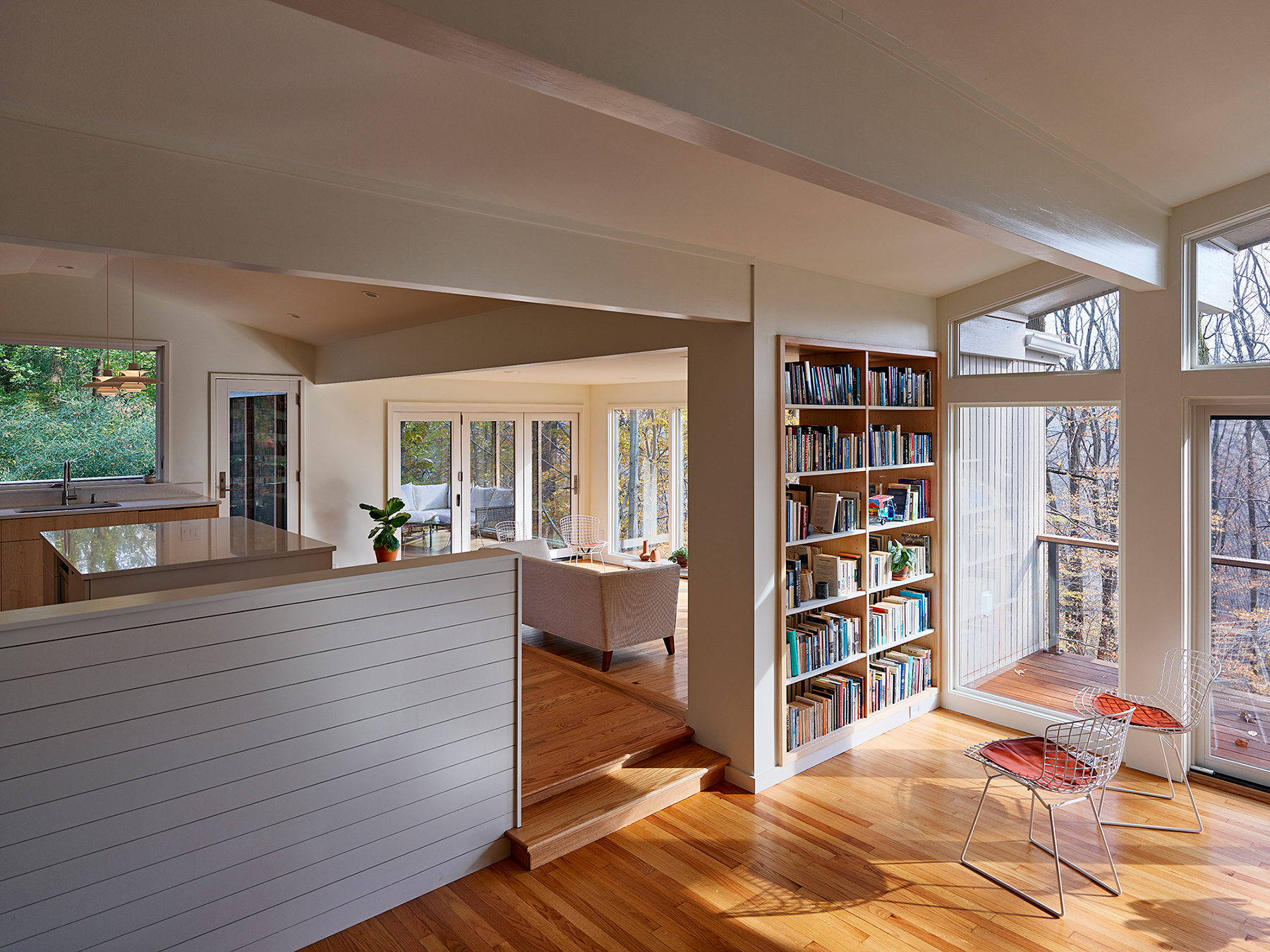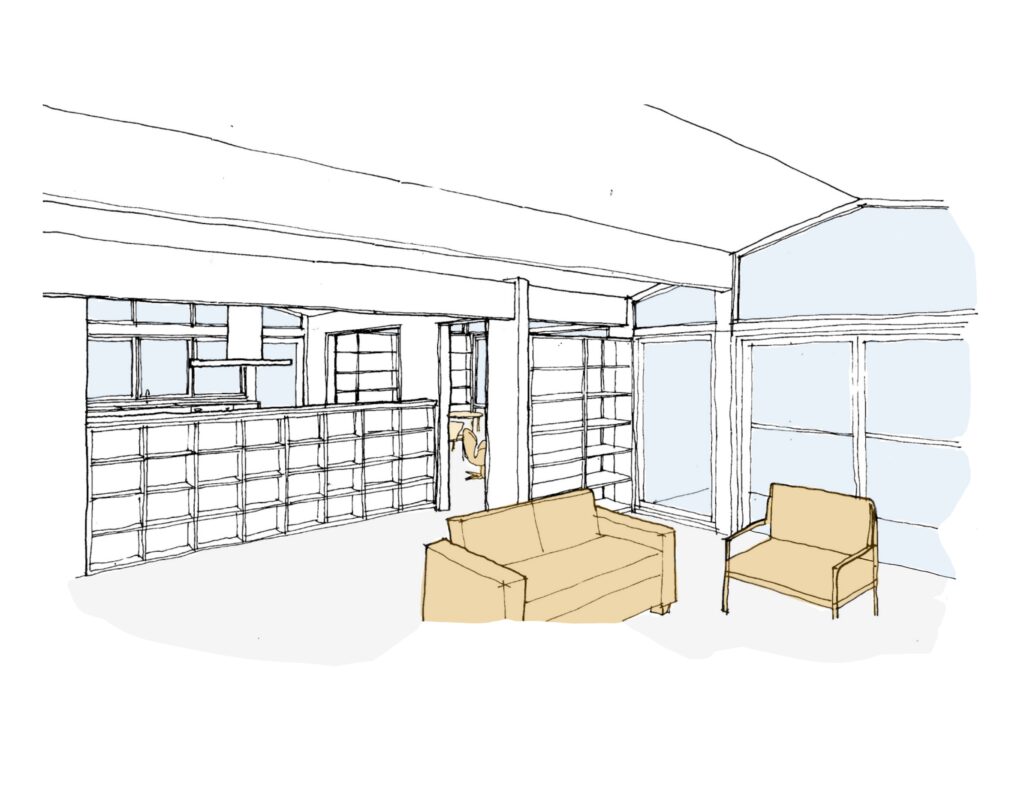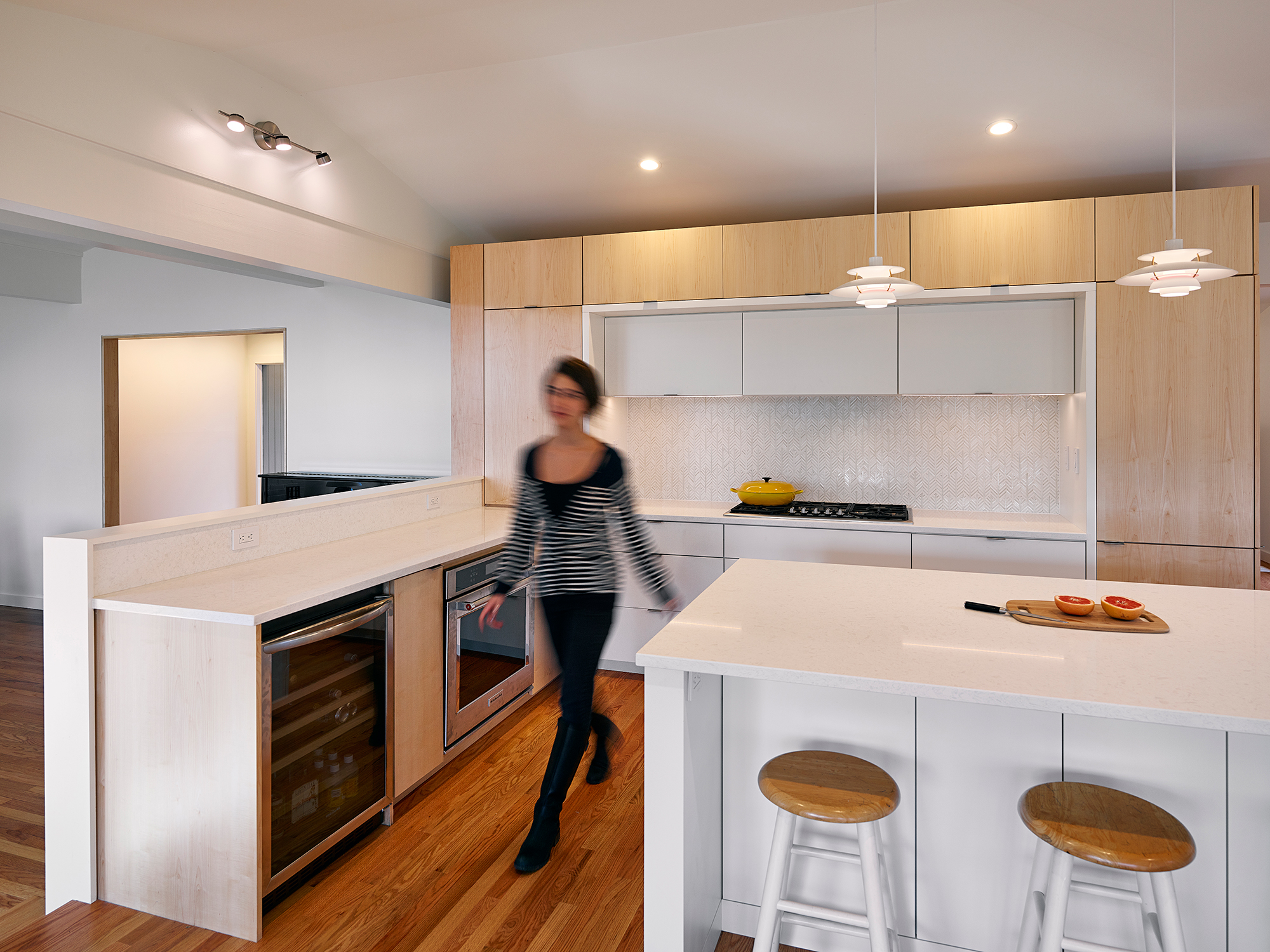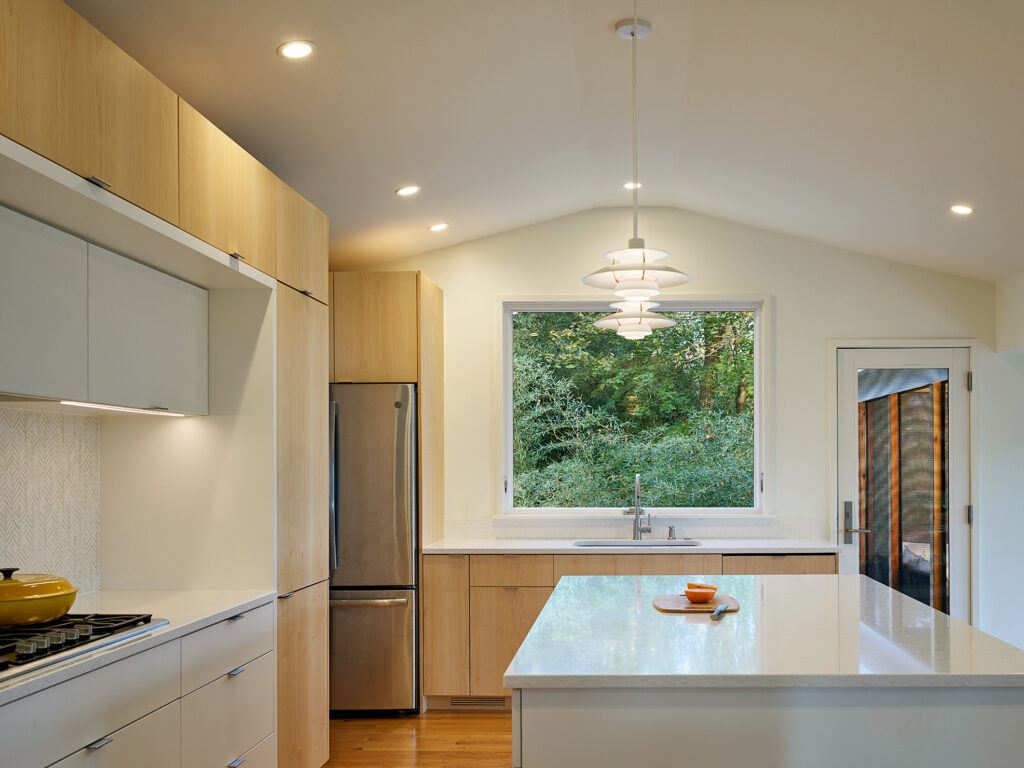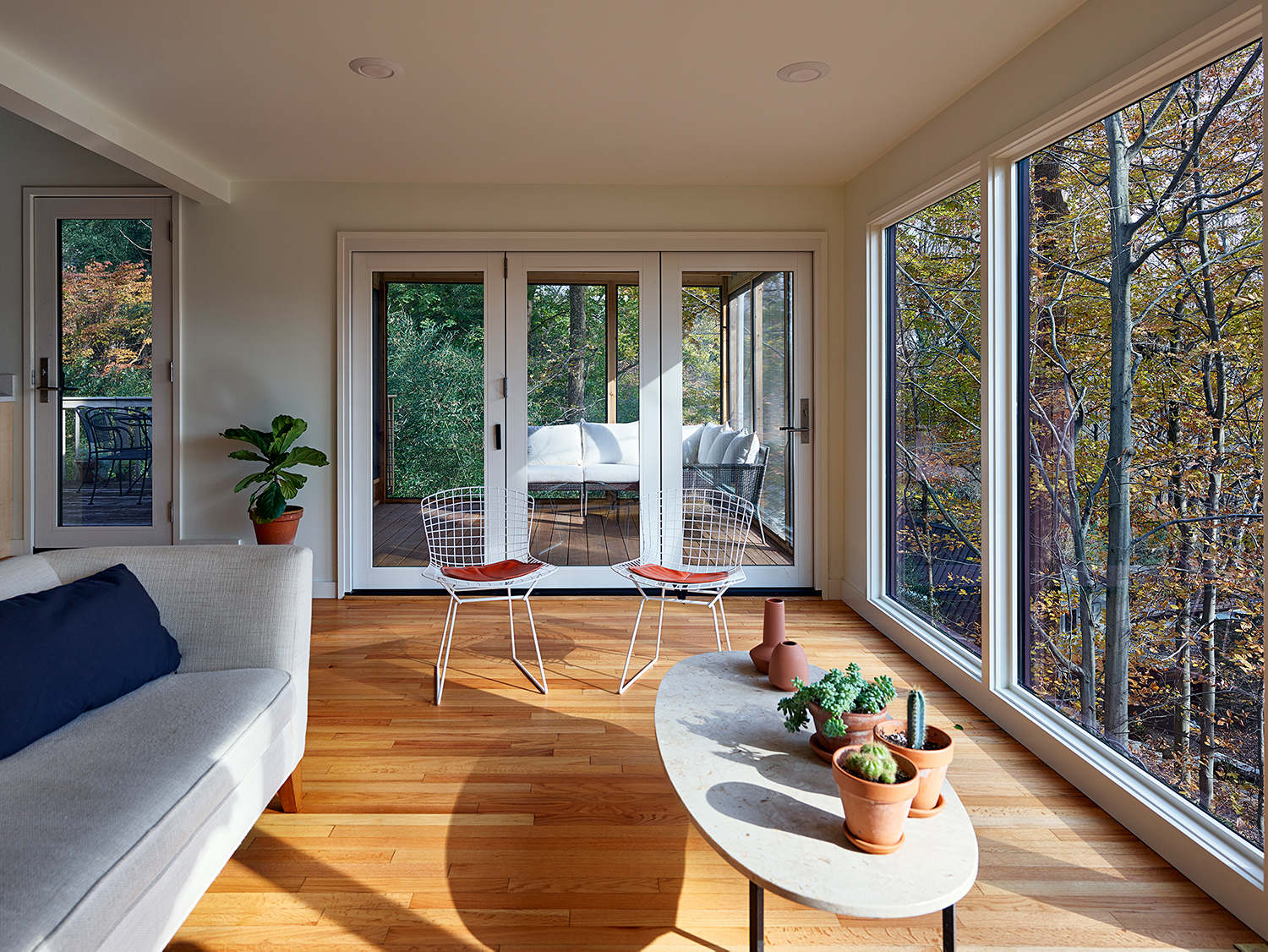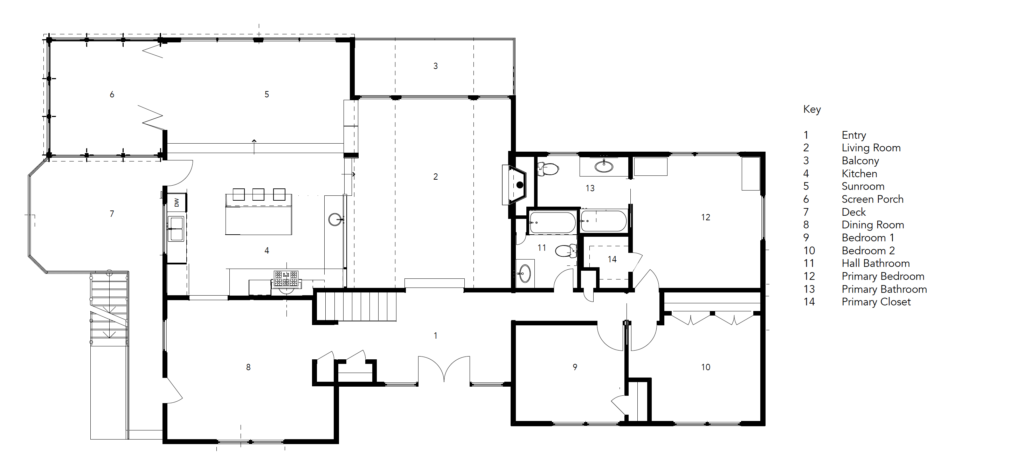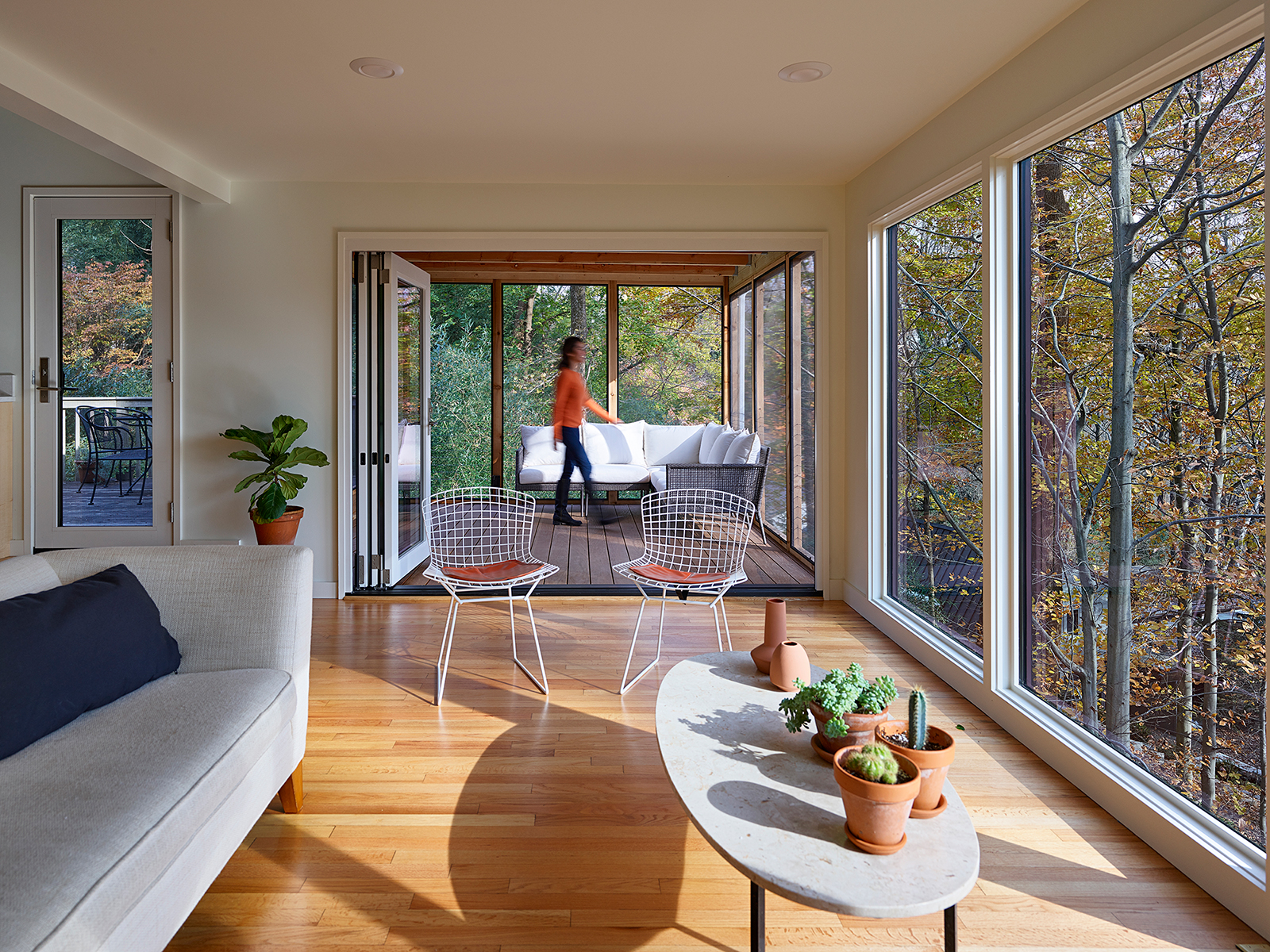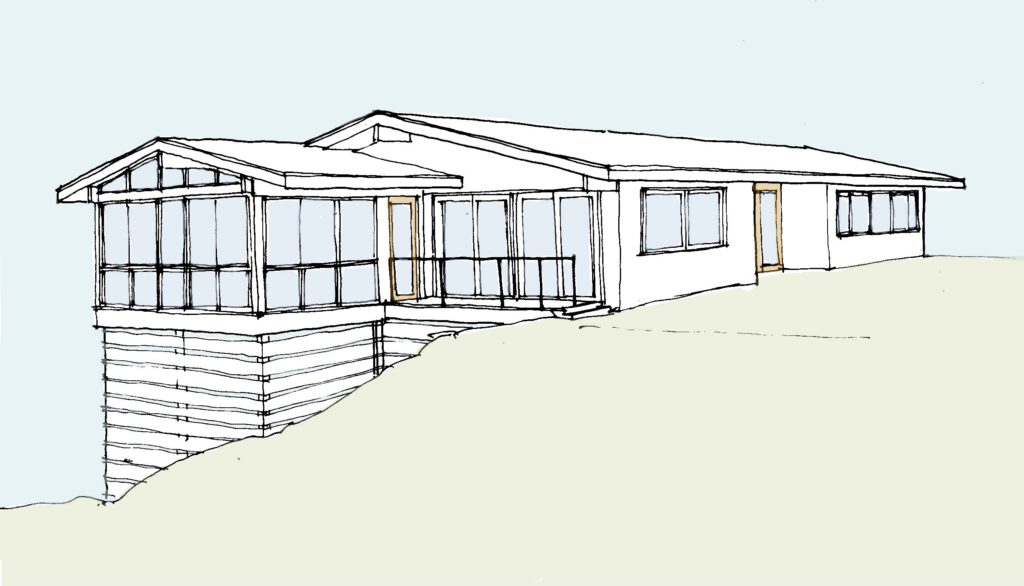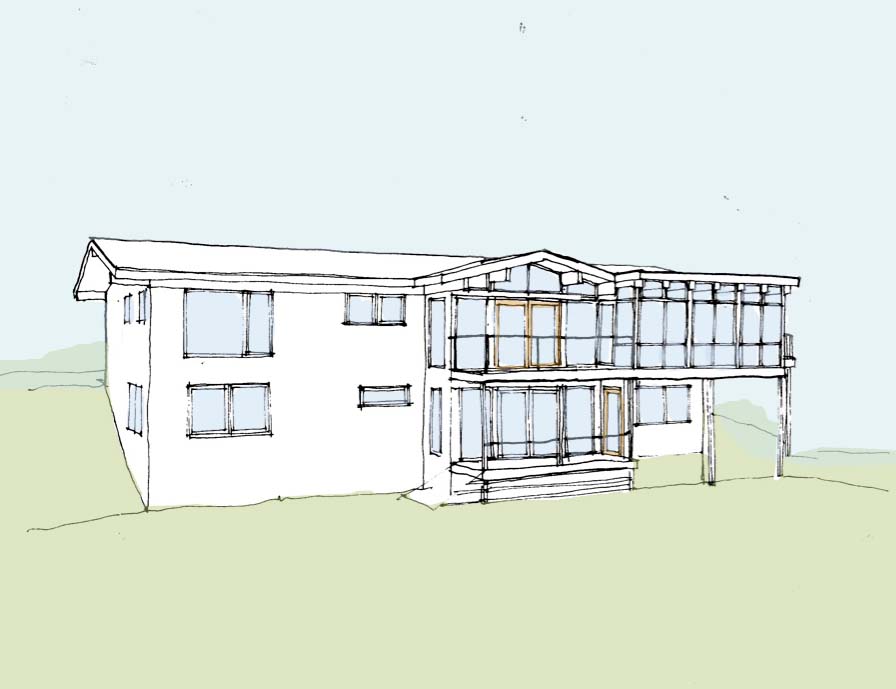 ARCHITECT: Place Architecture:Design.
CONTRACTOR: Greenleaf Construction.
PHOTOGRAPHY: ©Tom Holdsworth.