The client, a young family with three children, wanted to expand their living space by connecting the kitchen and dining areas. Our design team took inspiration from the clients' Australian-minimalist aesthetic of modern design, with an abundance of light and airy, open spaces.
To create an open floor plan we removed the existing-interior walls, added a wood screen at the entry, and incorporated new and existing exposed-beams to help redefine the two rooms. We unified the front facade, by making the differences between brick and glass consistent, unifying the exterior and increasing the flood of natural light throughout the home. Our palette of natural wood, concrete floors, white base cabinets, and exposed wood beams provide warmth and tranquility.
This renovation reimagines a timeless design while staying true to the original style of this 1960s mid-century modern house.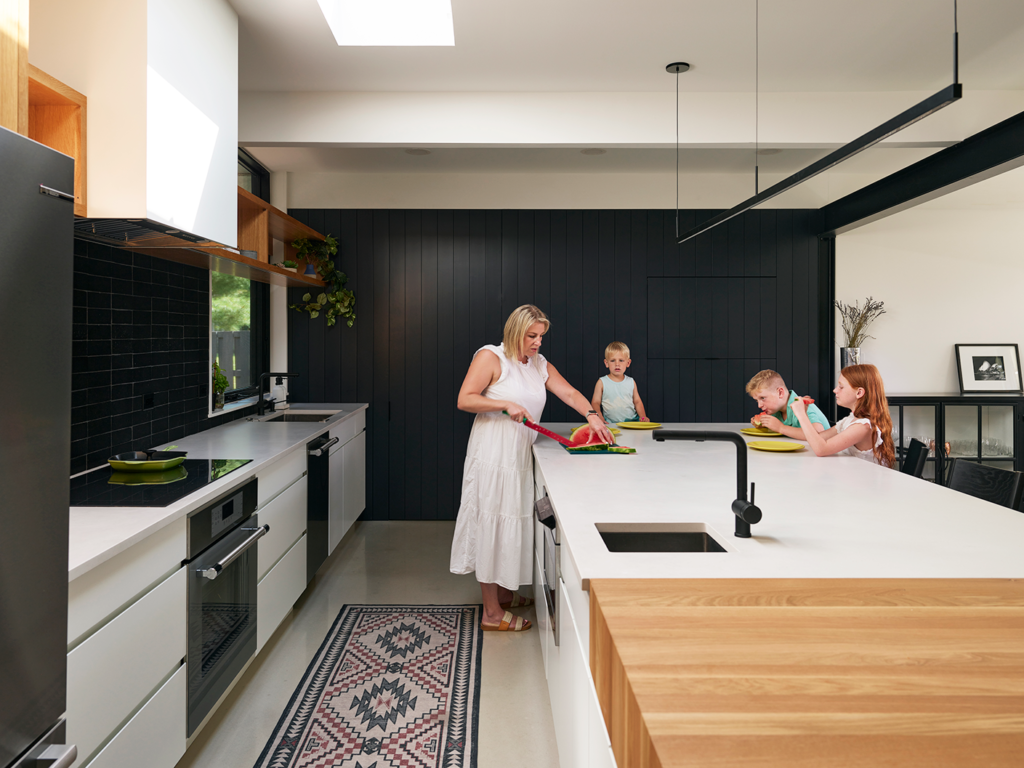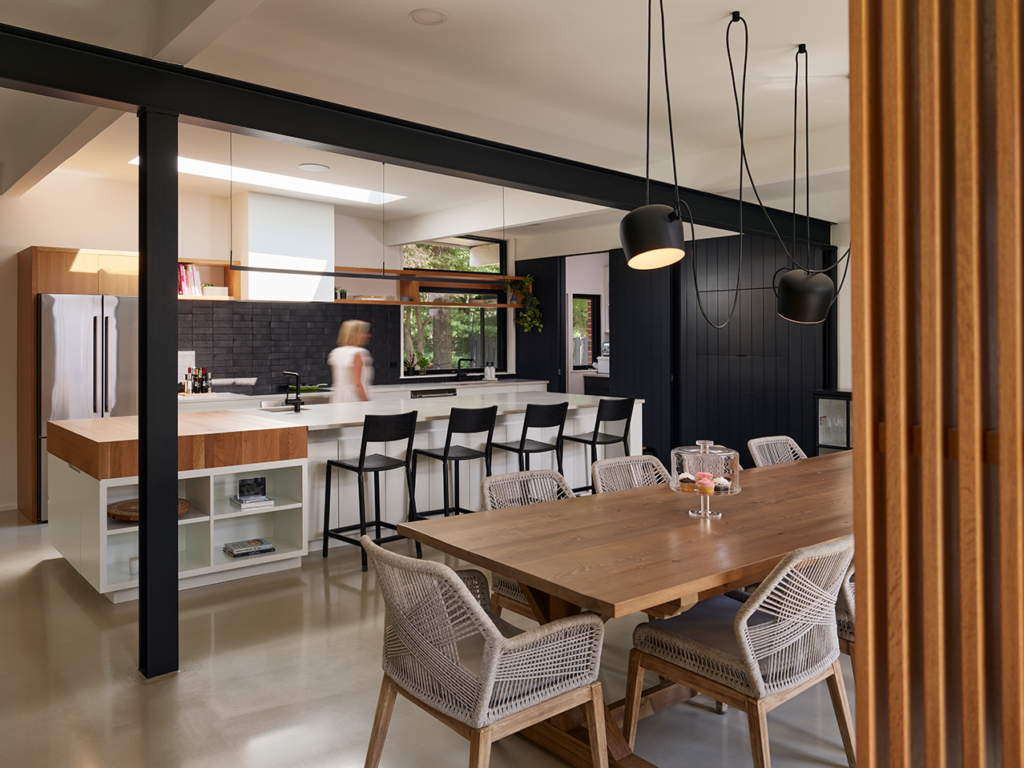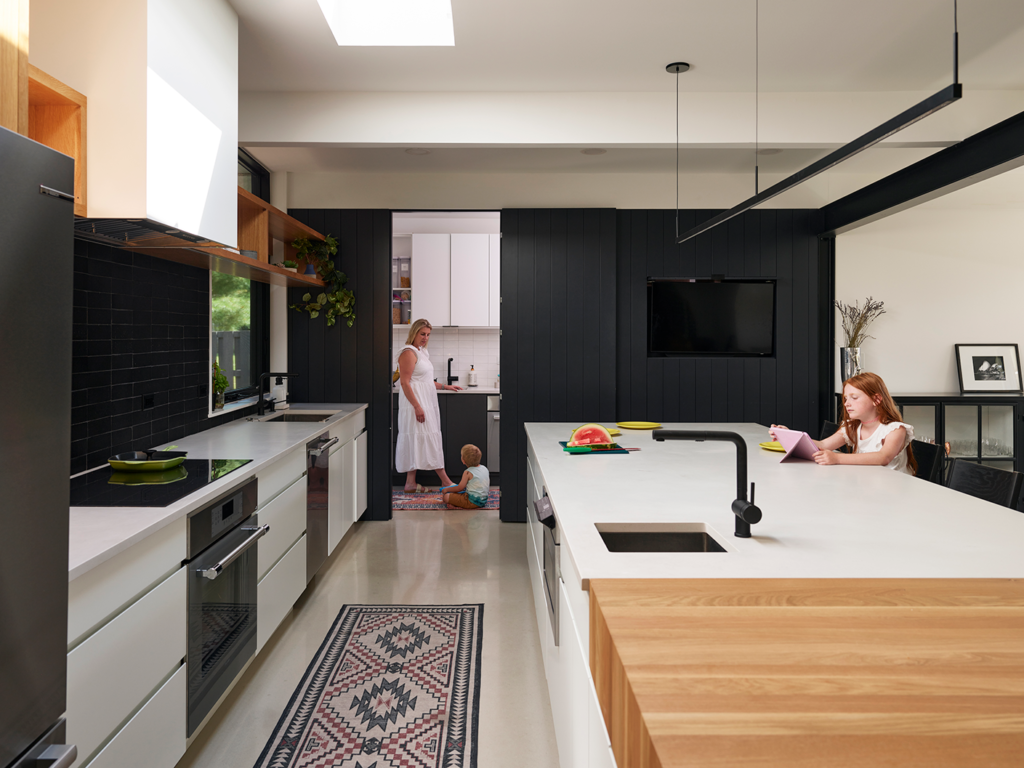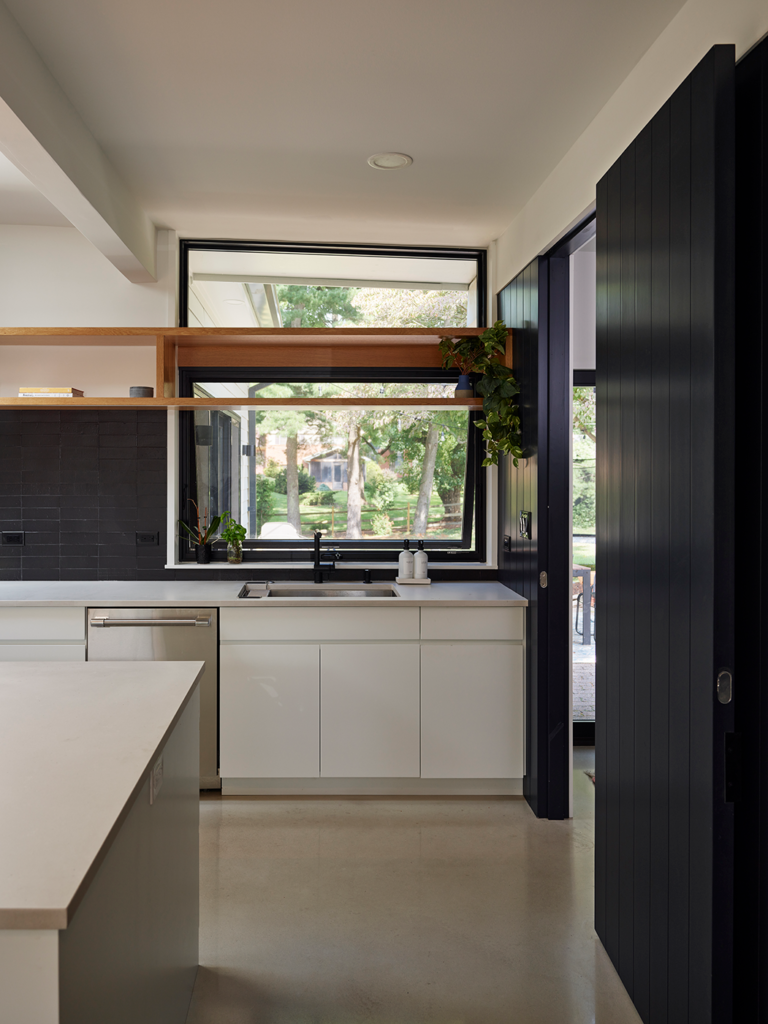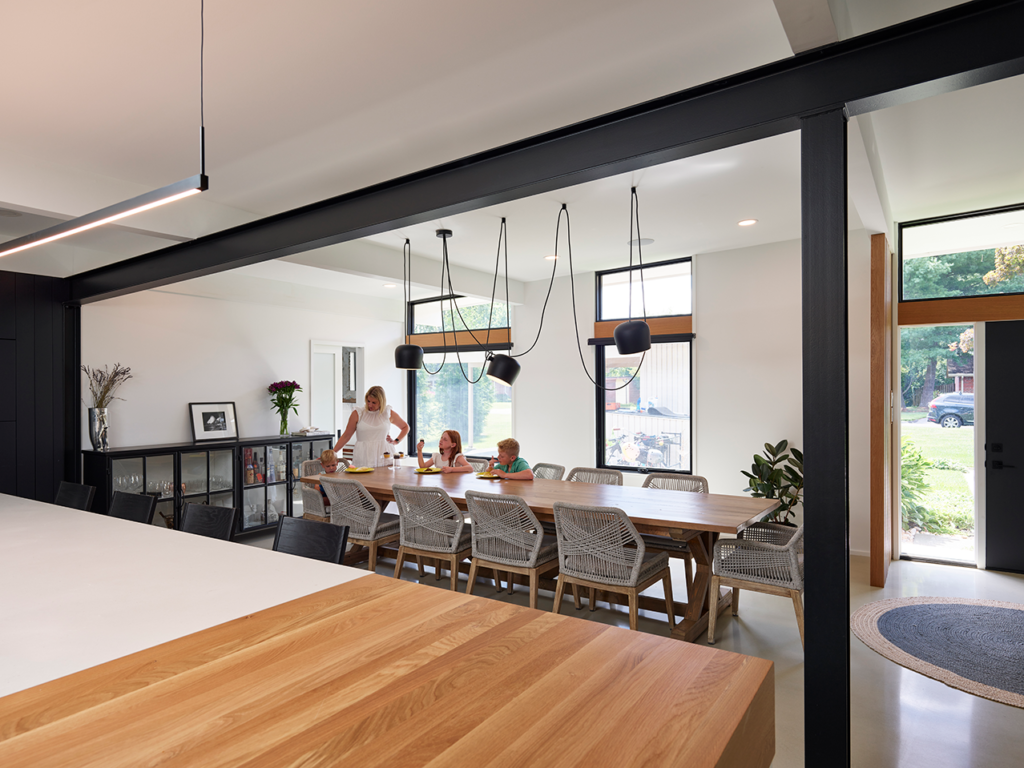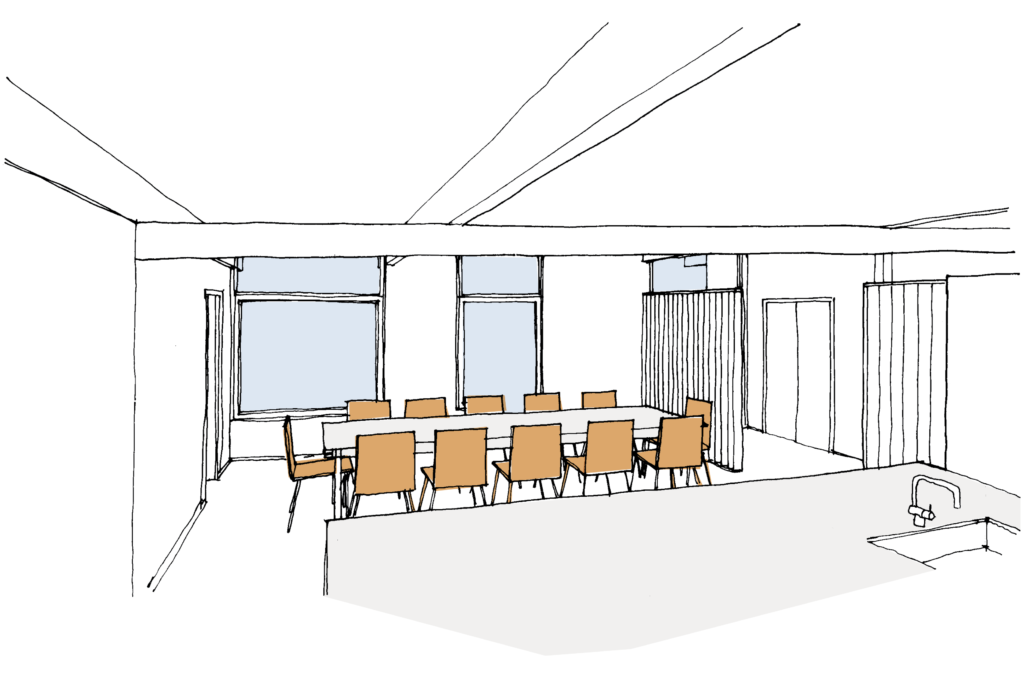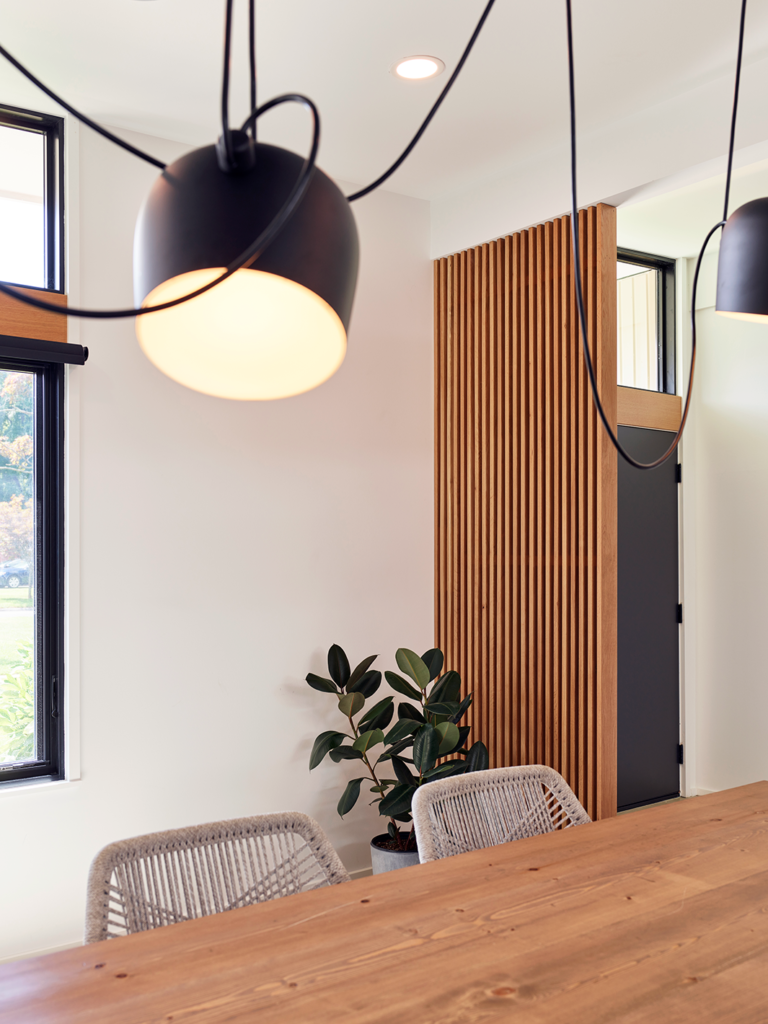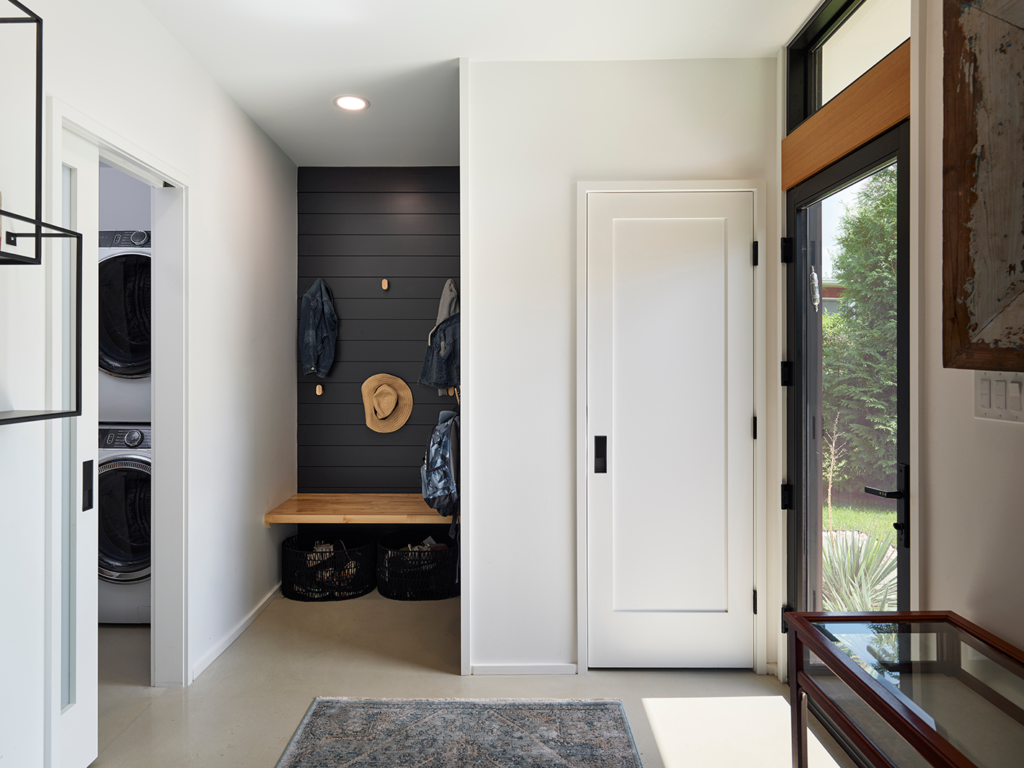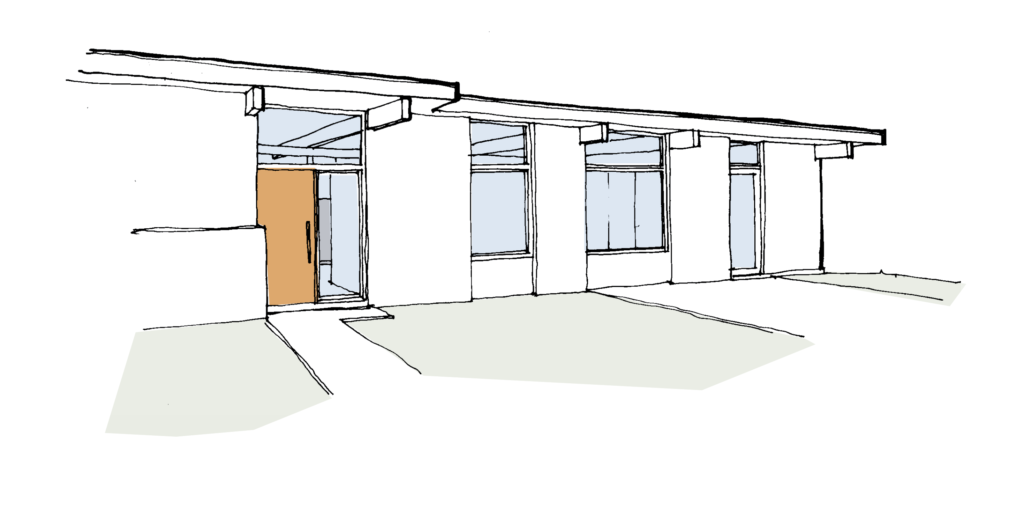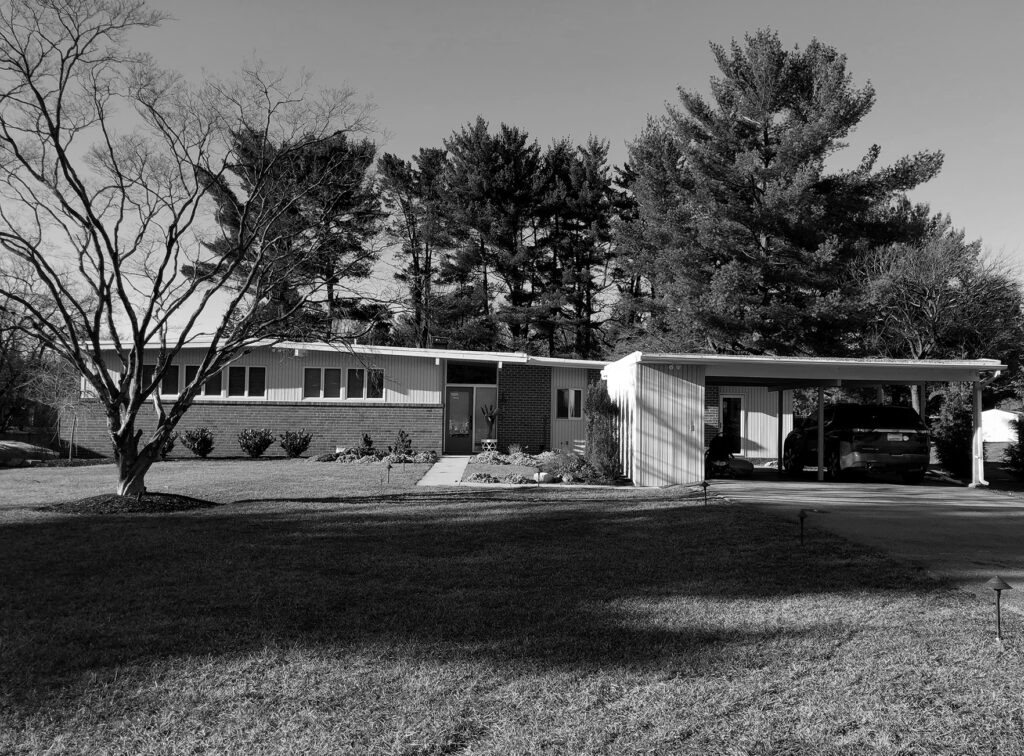 ARCHITECT AND INTERIOR DESIGN : Place Architecture:Design.
CONTRACTOR : Greenleaf Construction.
MILLWORK : Cooper Custom Cabinets.