This renovation reimagines a timeless design while staying true to the original style of this 1960s mid-century modern house. The client wanted to expand their living space by connecting the kitchen and dining areas, allowing flexibility to accommodate their busy life. We worked with our client, who had a love for modern design and an Australian-minimalist design aesthetic.
This long, one story home is framed by a low sloping planar roof similar to its mid-century neighbors. The exterior is a combination of brick and siding with a window pattern modified from its original design. Exposed beams run front to back and were the last remaining interior elements from the initial plan.
To accomplish the client's goal of an open floor plan, it was necessary to install a steel beam for structural support which added an industrial element to the new living space. This beam acts as a natural division between the kitchen and dining room.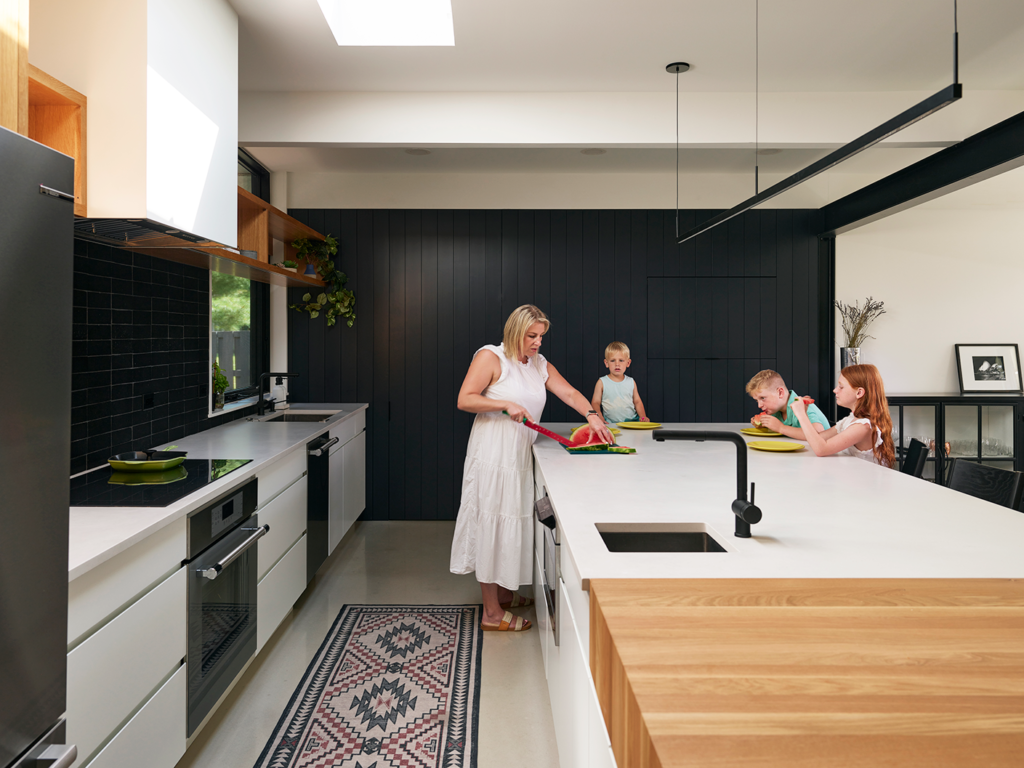 A white oak vertical screen was introduced at the entry to define arrival and complement other wood accents in the space. Updating the front facade, we highlighted the differences between brick and glass, unifying the exterior and increasing the flood of natural light. Our palette of natural wood, concrete floors, white cabinets, and exposed wood beams provide warmth and tranquility.
A unique feature of this home is the walk-in pantry. The door was designed to seamlessly integrate into the paneled wall when closed allowing for ultimate flexibility when entertaining. The TV cabinet is also hidden in the paneled wall with a retractable paneled door. This custom millwork enabled us to hide functional elements while maintaining the beauty of the architecture. The sustainable and efficient use of the existing space allowed us to include a much needed mudroom and laundry room into the project scope.
Awards & Publications
Baltimore Magazine's Home & Design Award for Mid-Century Modern Renovation, 2023.
Archello, 2023.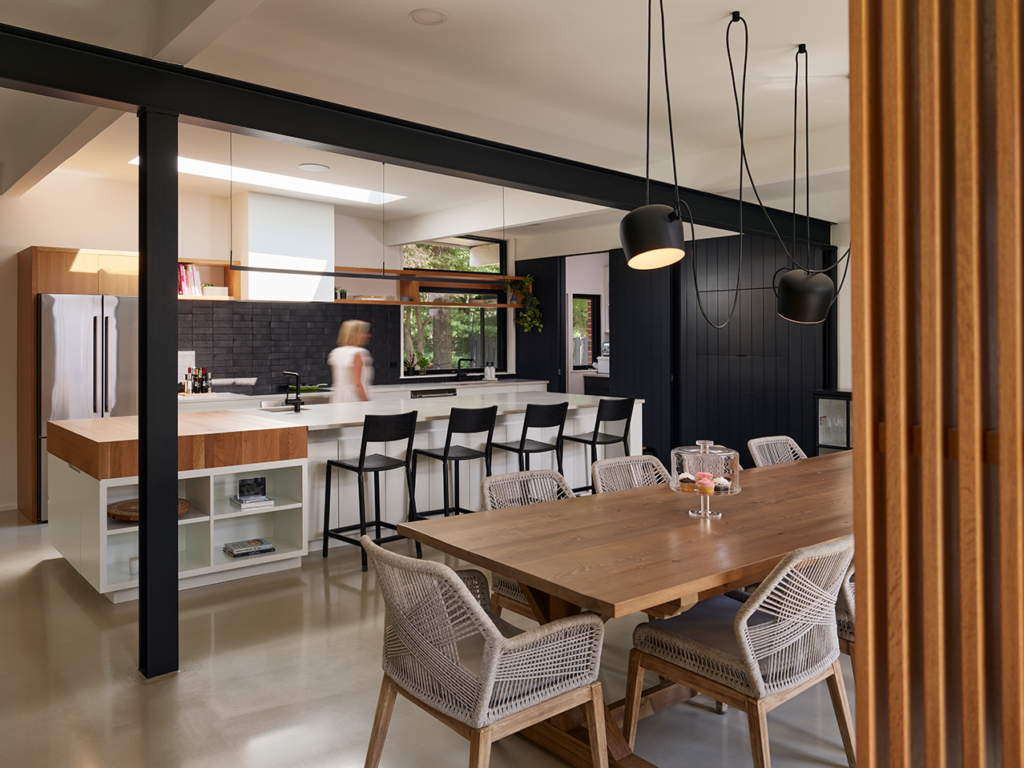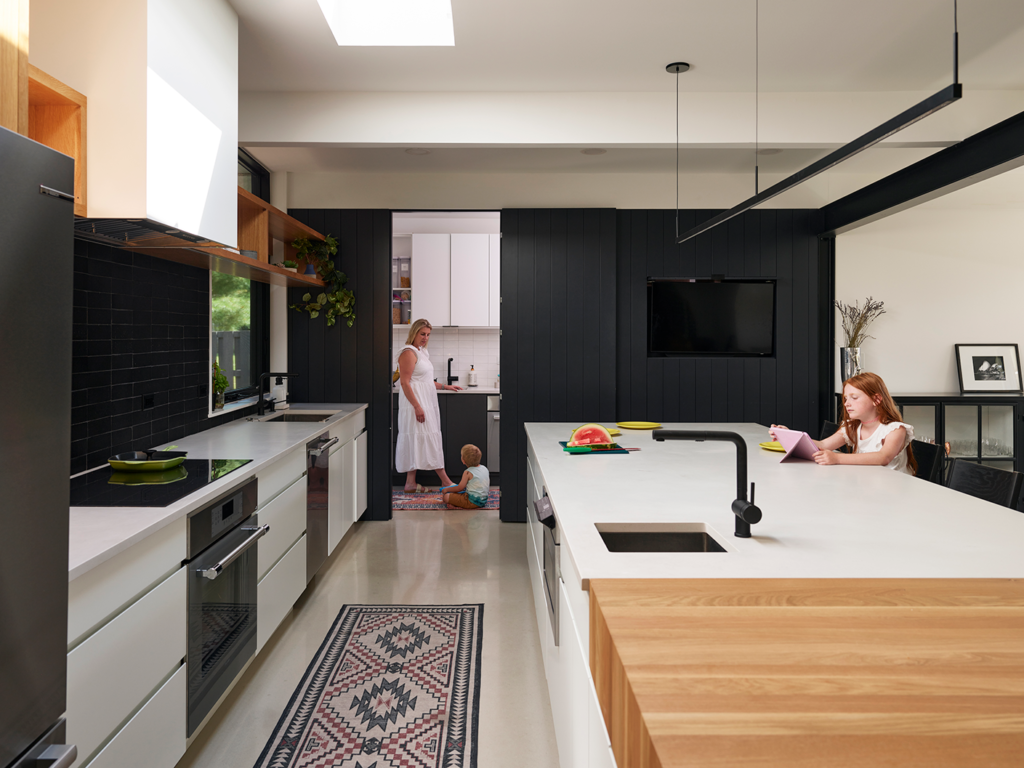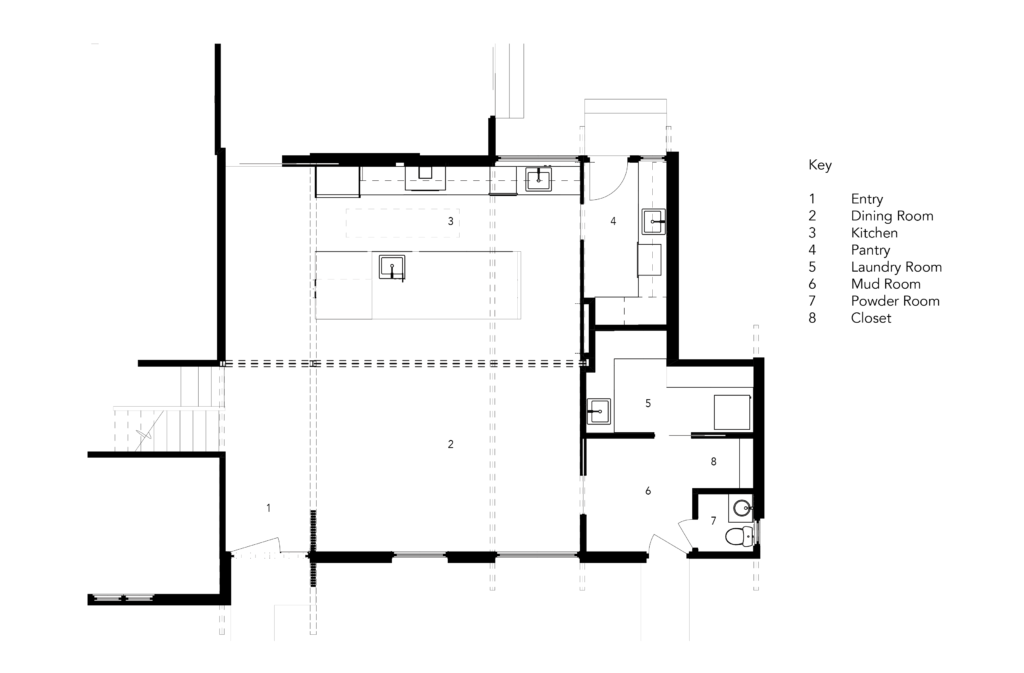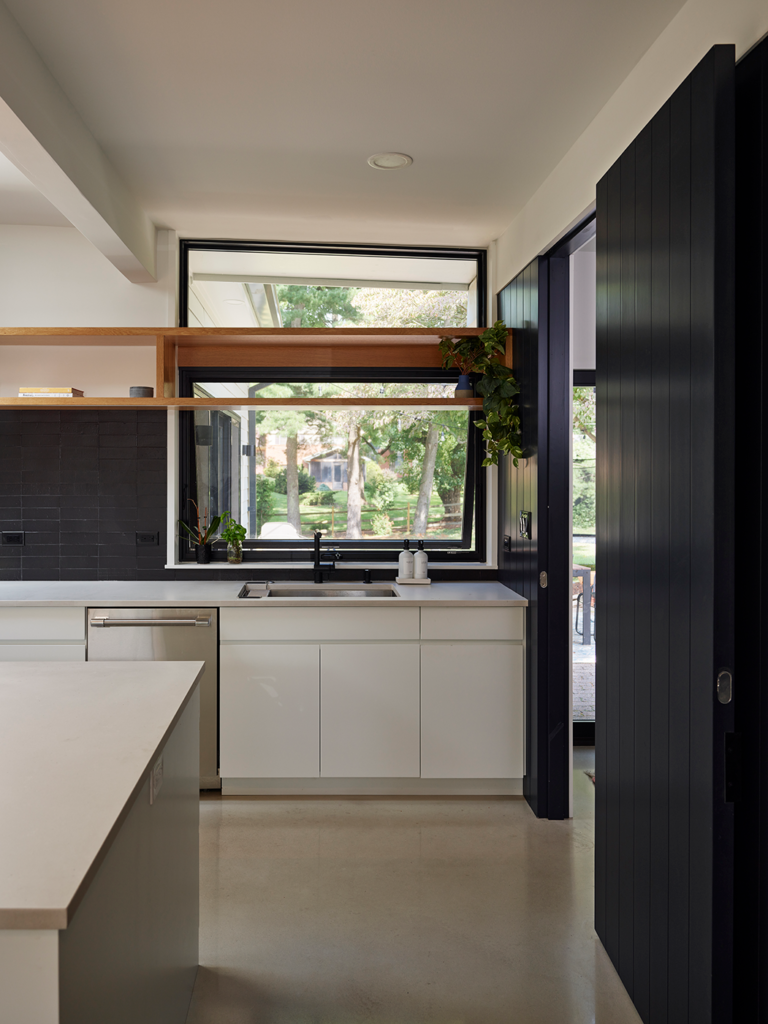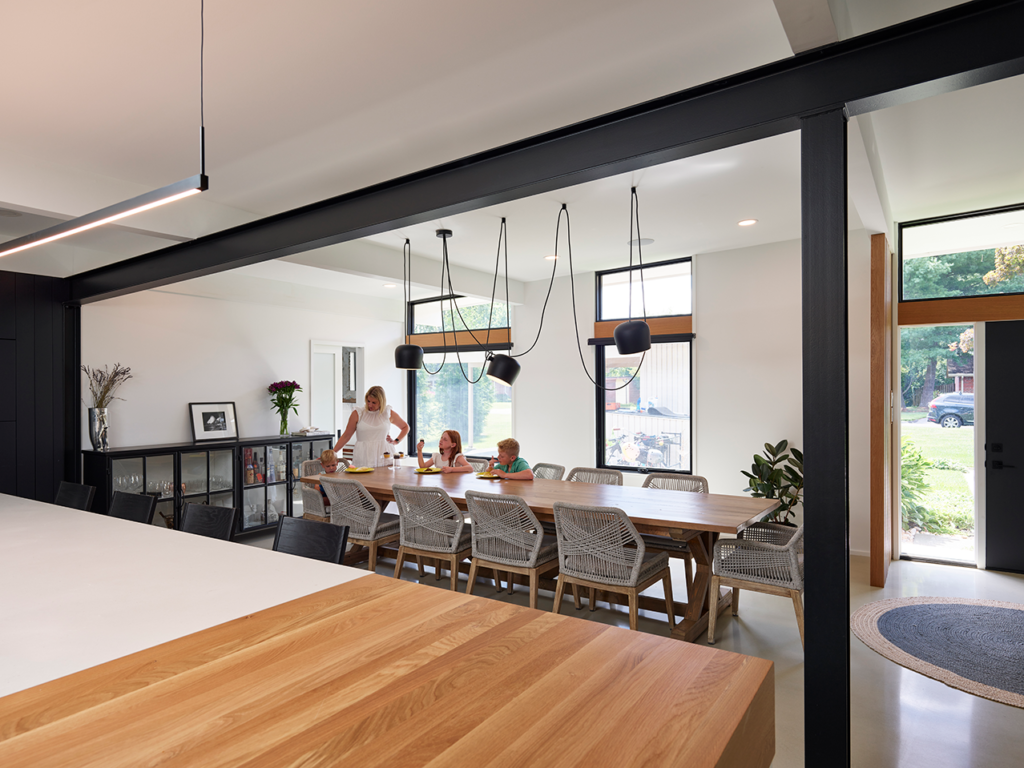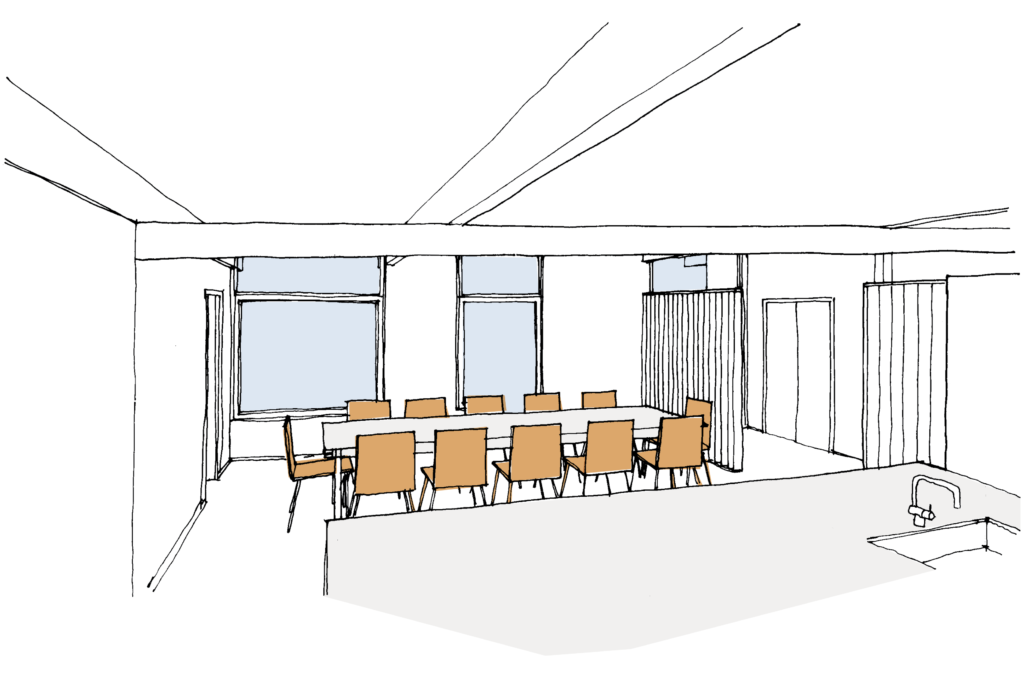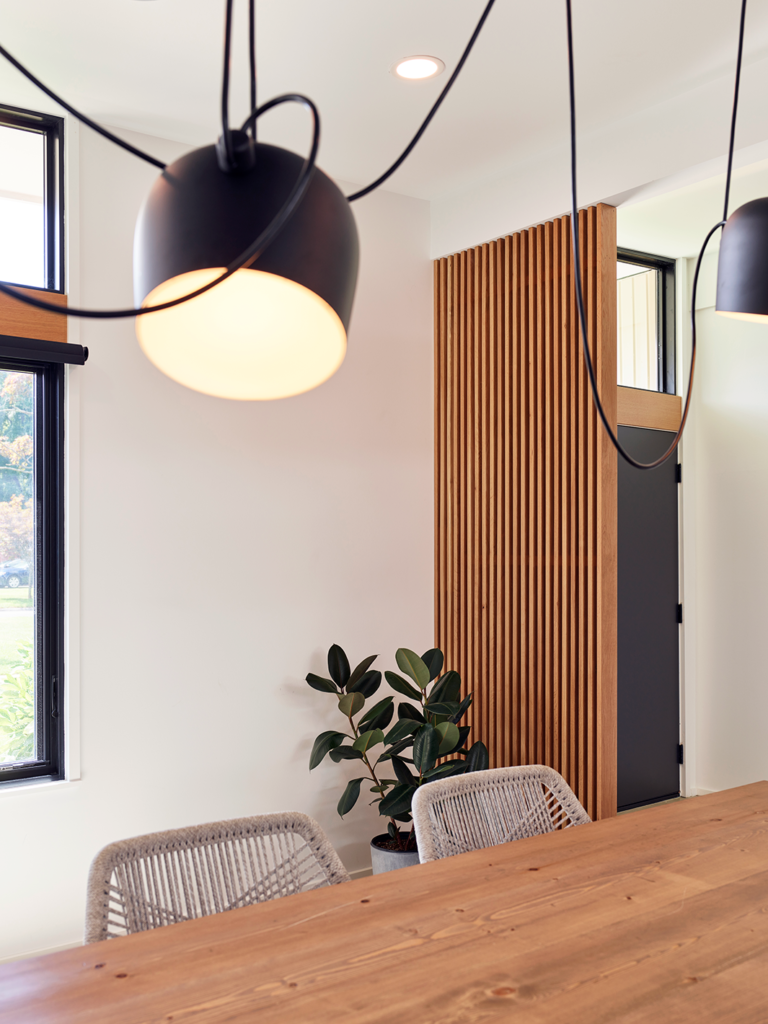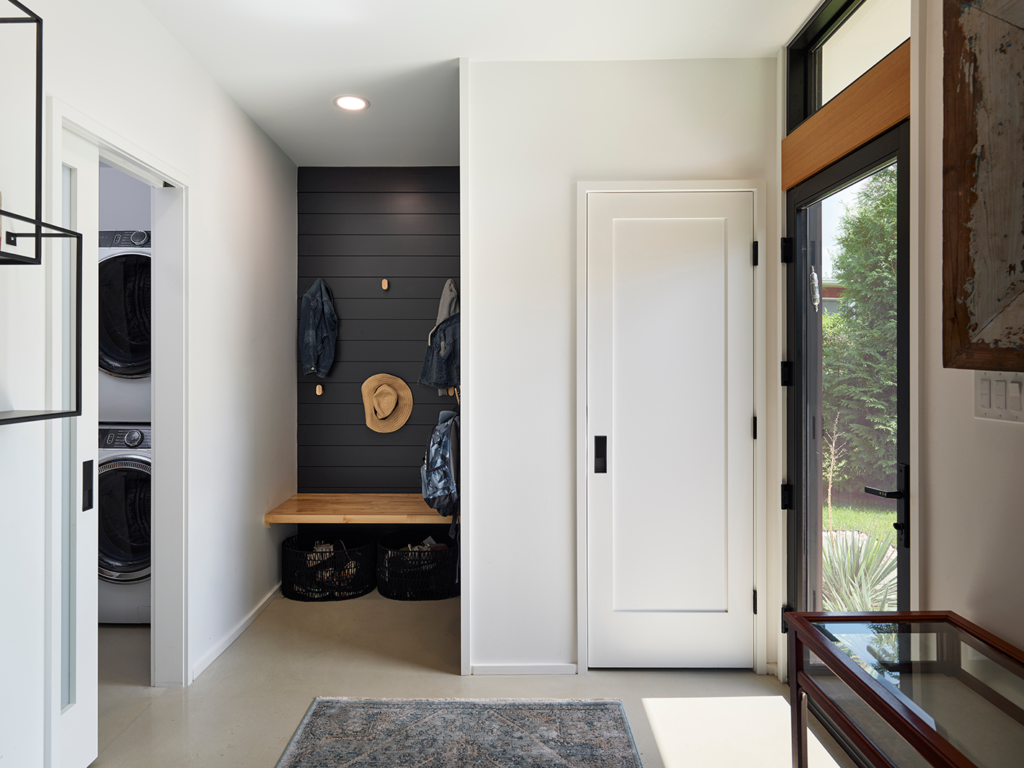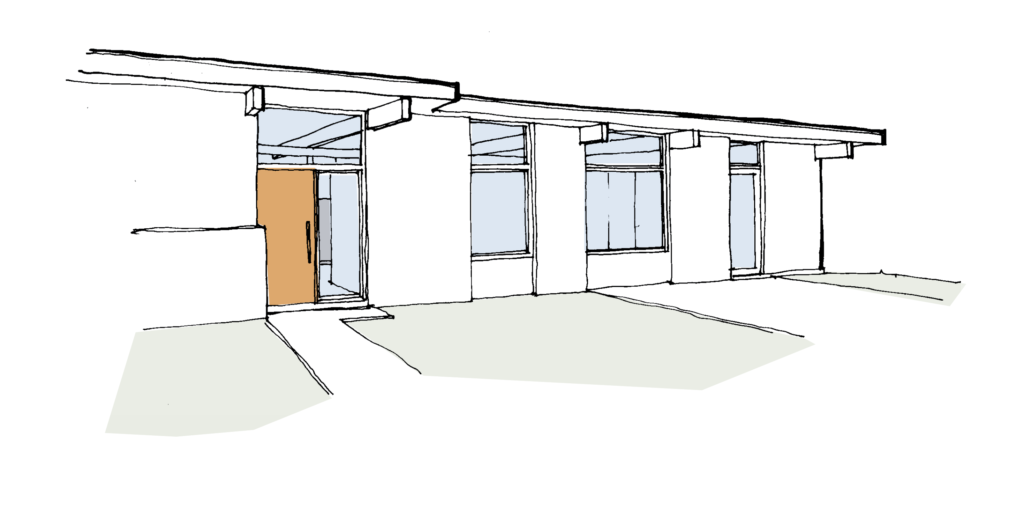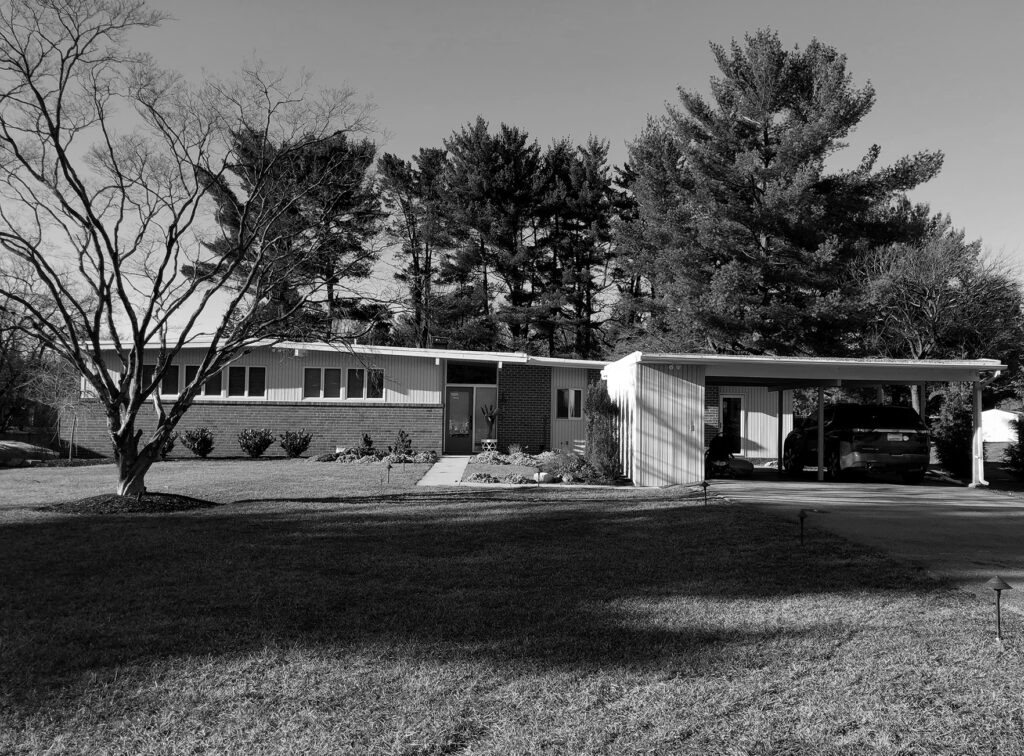 ARCHITECT AND INTERIOR DESIGN : Place Architecture:Design.
CONTRACTOR : Greenleaf Construction.
MILLWORK : Cooper Custom Cabinets.
PHOTOGRAPHY: Tom Holdsworth Photography.