The Moss Hill House, a whole house renovation, is a mid-20th century structure, using the enduring principles of design that, today, would be called "sustainability." Built into the side of a hill, exposure to the elements is lessened, taking full advantage of the insulating capability of the earth, while still providing two full floors for living. Surrounded by trees, the glass walls bring the outside in and fill the house with natural light, evoking a tree-house affect.
This project is an excellent example of Place architecture:design's ability to improve a family's quality of life, while dealing with a structure that has an efficient footprint. All aspects of the house have been renovated. We began by redesigning the bathroom layouts; employing daylighting strategies; updating finishes with smart materials; and replacing mechanical systems with proficient technologies. Other alterations include a new balcony to replace the existing decaying structure, new kitchen countertops, appliances and fixtures and painting the original metal cabinets. The landscape was integrated into the project with a Petanque court and plantings to continue the indoor/outdoor living experience.
Featured in Baltimore Magazine.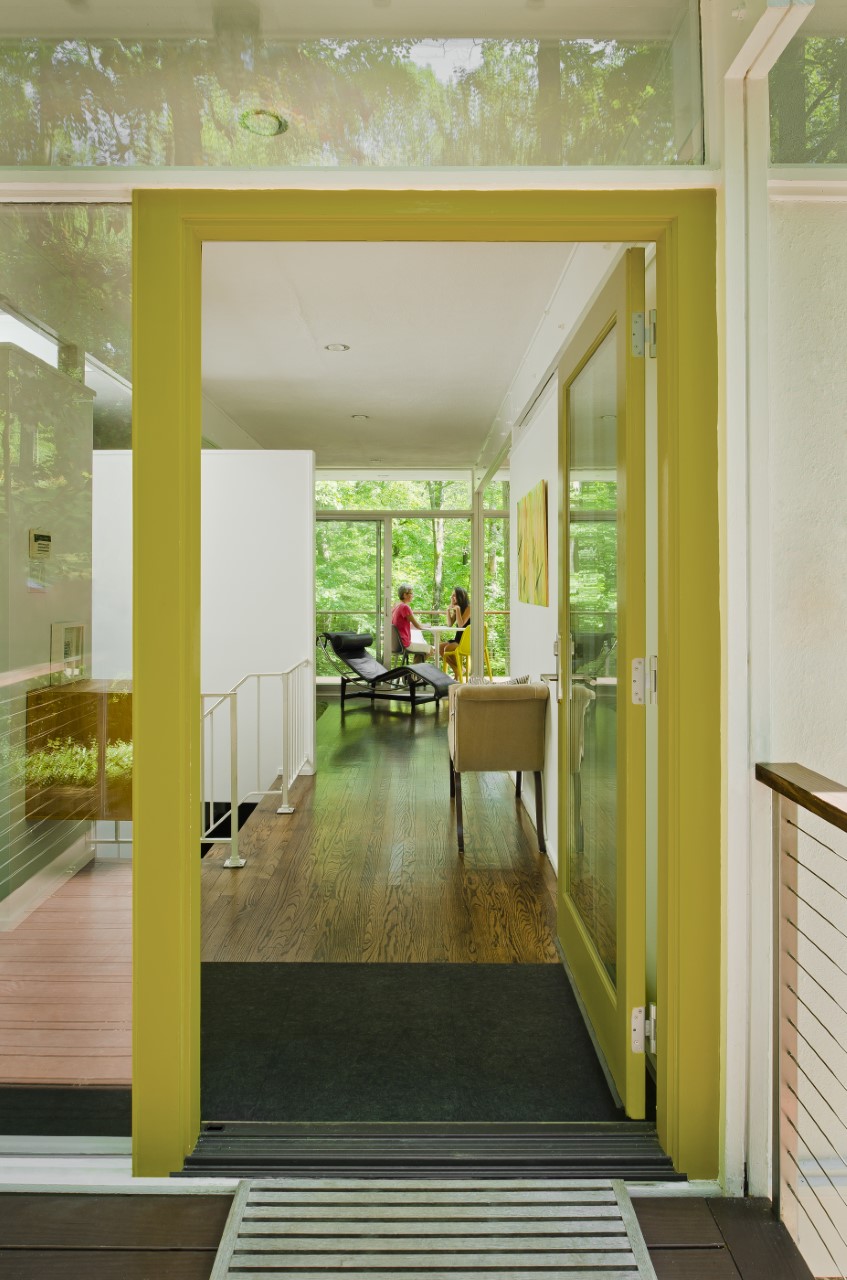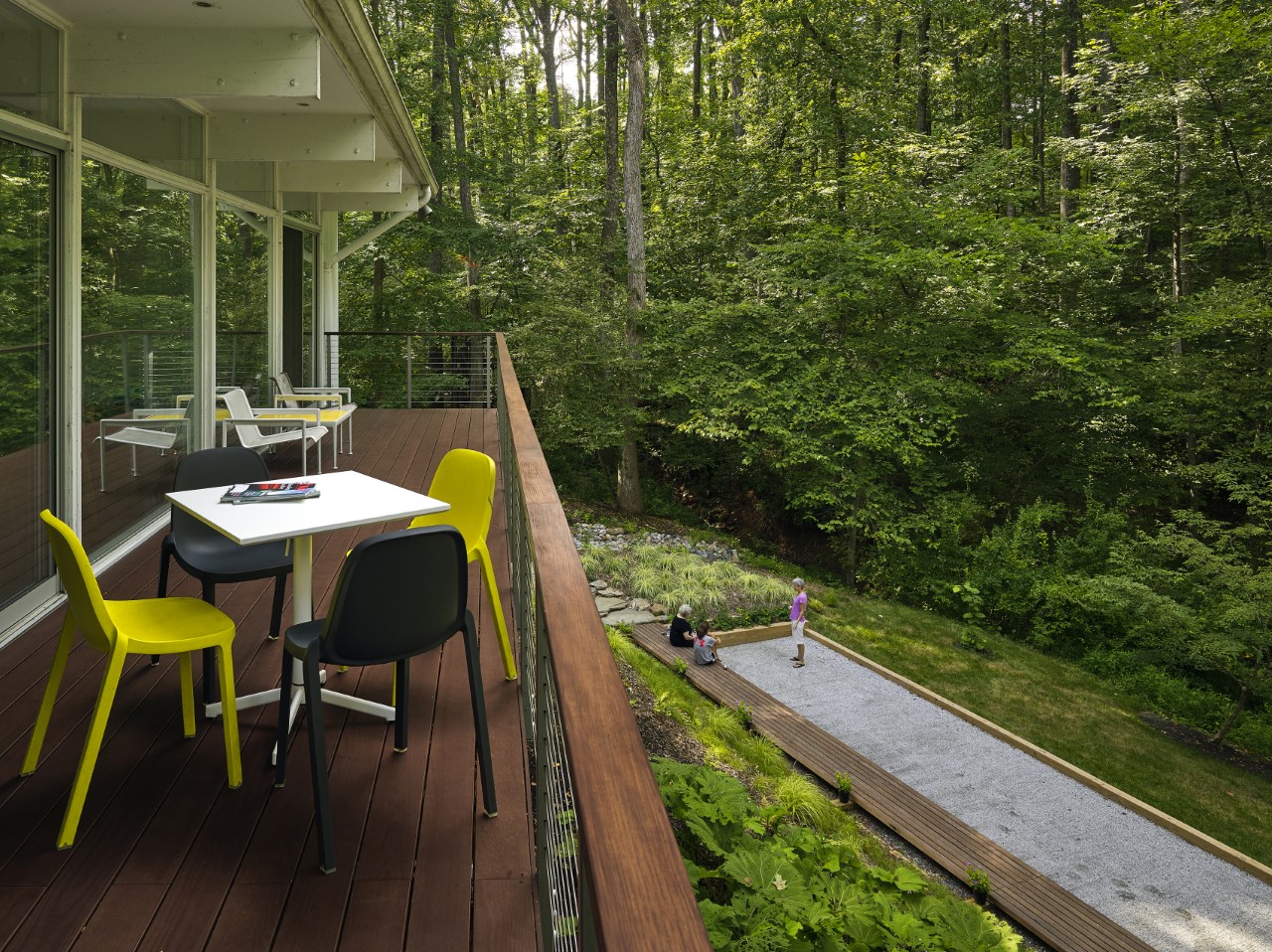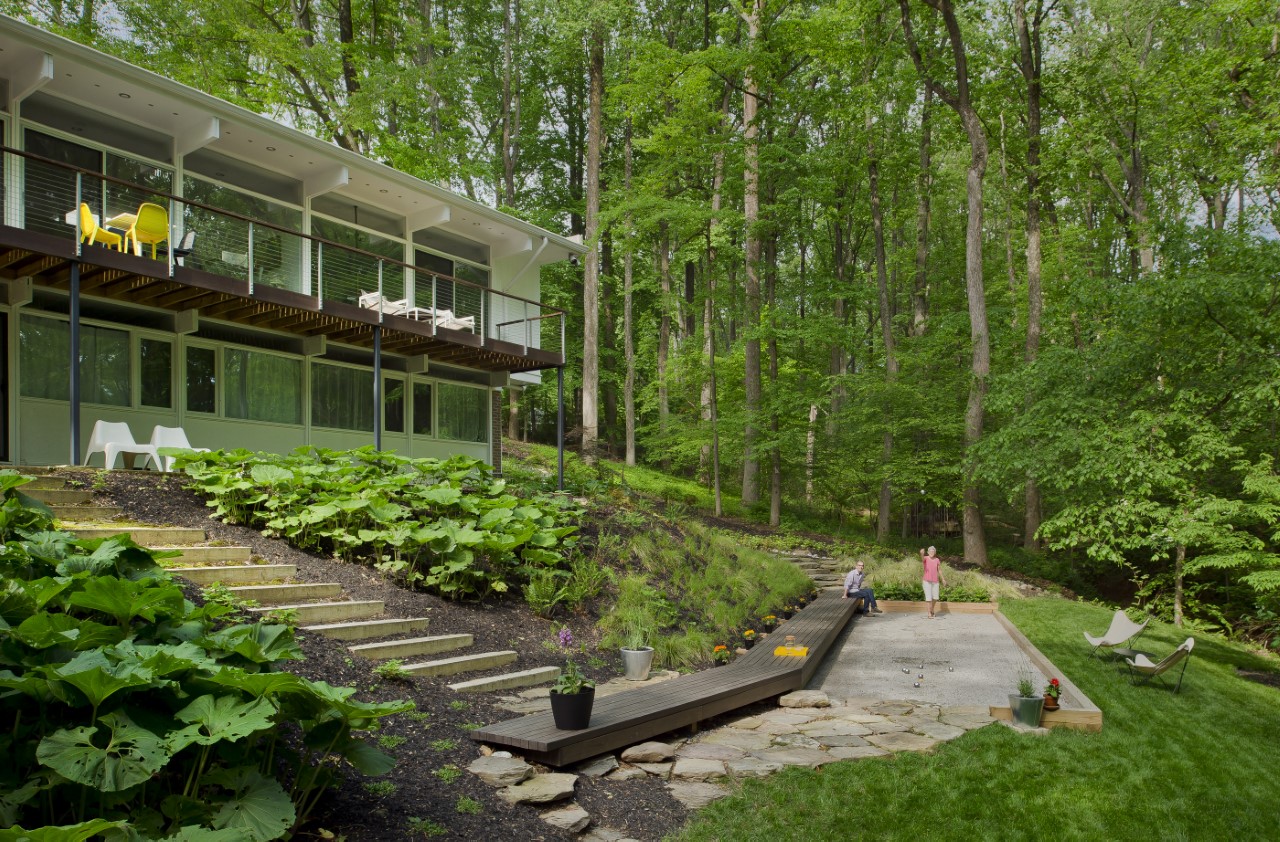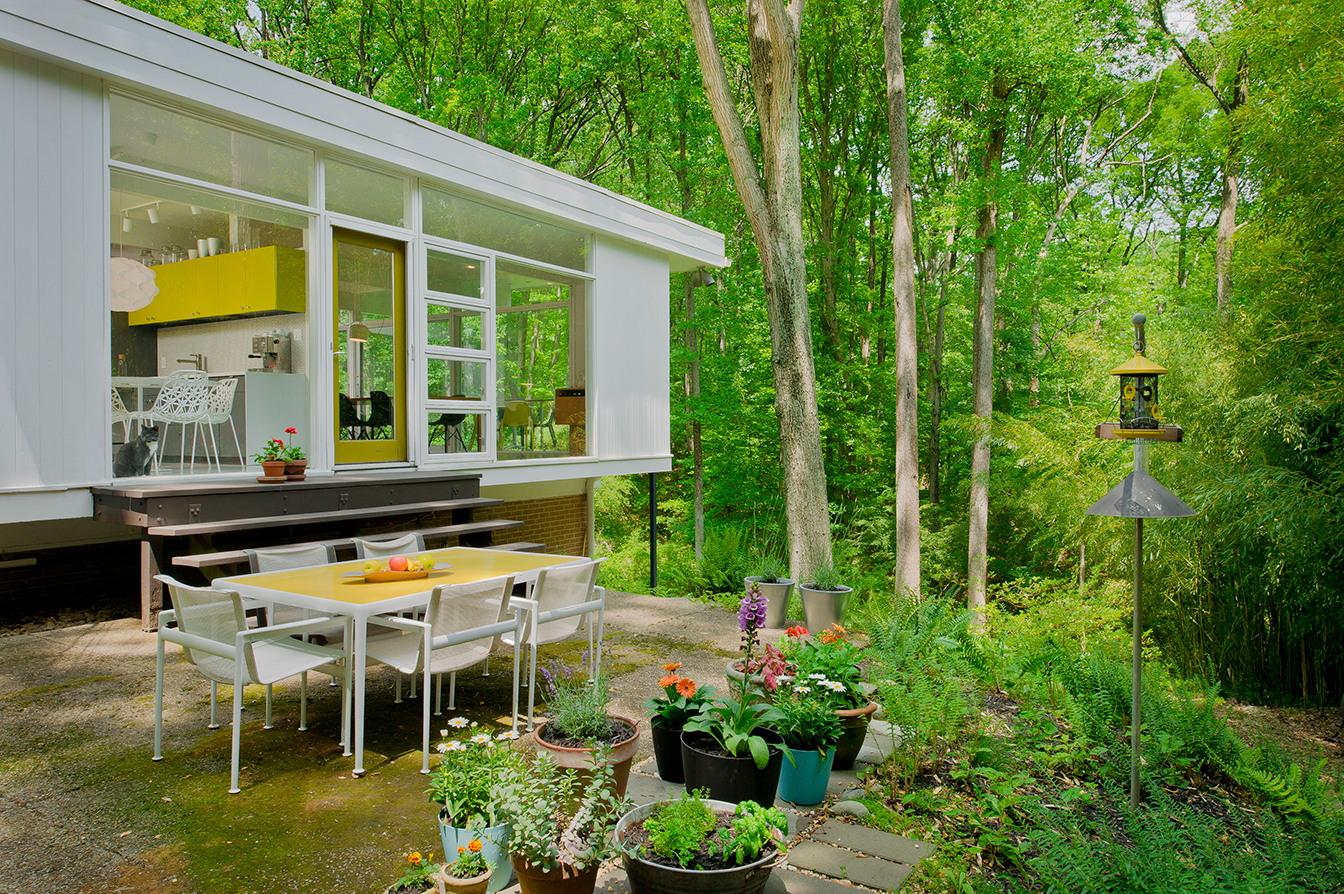 primary bath
The clean lines and refined material palette transforms the original space into an open, light-filled room, maximizing the it's long narrow footprint. A large walk-in shower with over-sized planes of glass makes the room feel larger. Light-toned finishes, large format tiles, polished marble-circles, and other small-scale details provide textural contrast, while a quarter-sawn oak-veneered vanity adds warmth. Important sustainable features include in-floor radiant heat, reclaimed wood, dimming controls, and ample daylighting.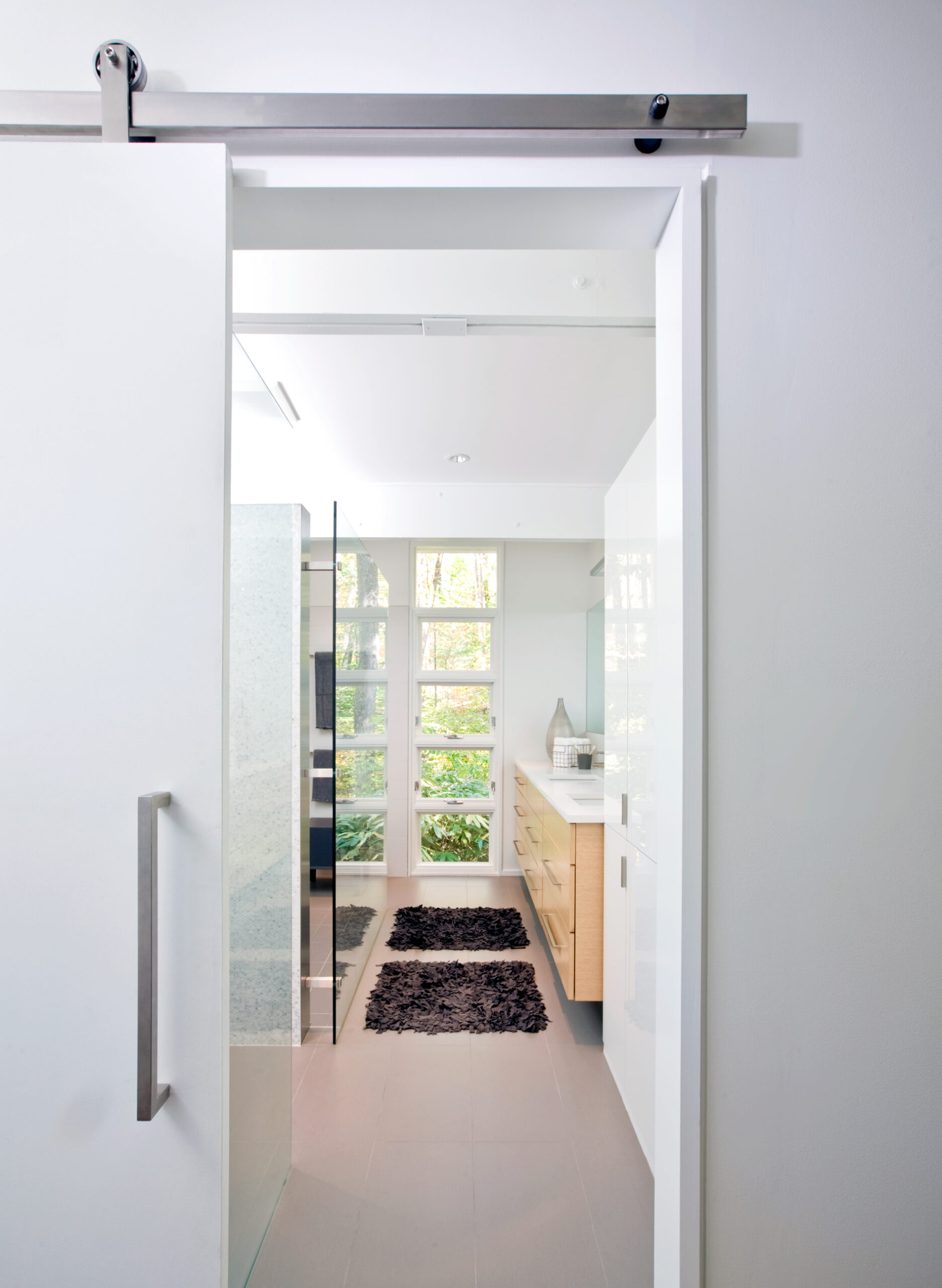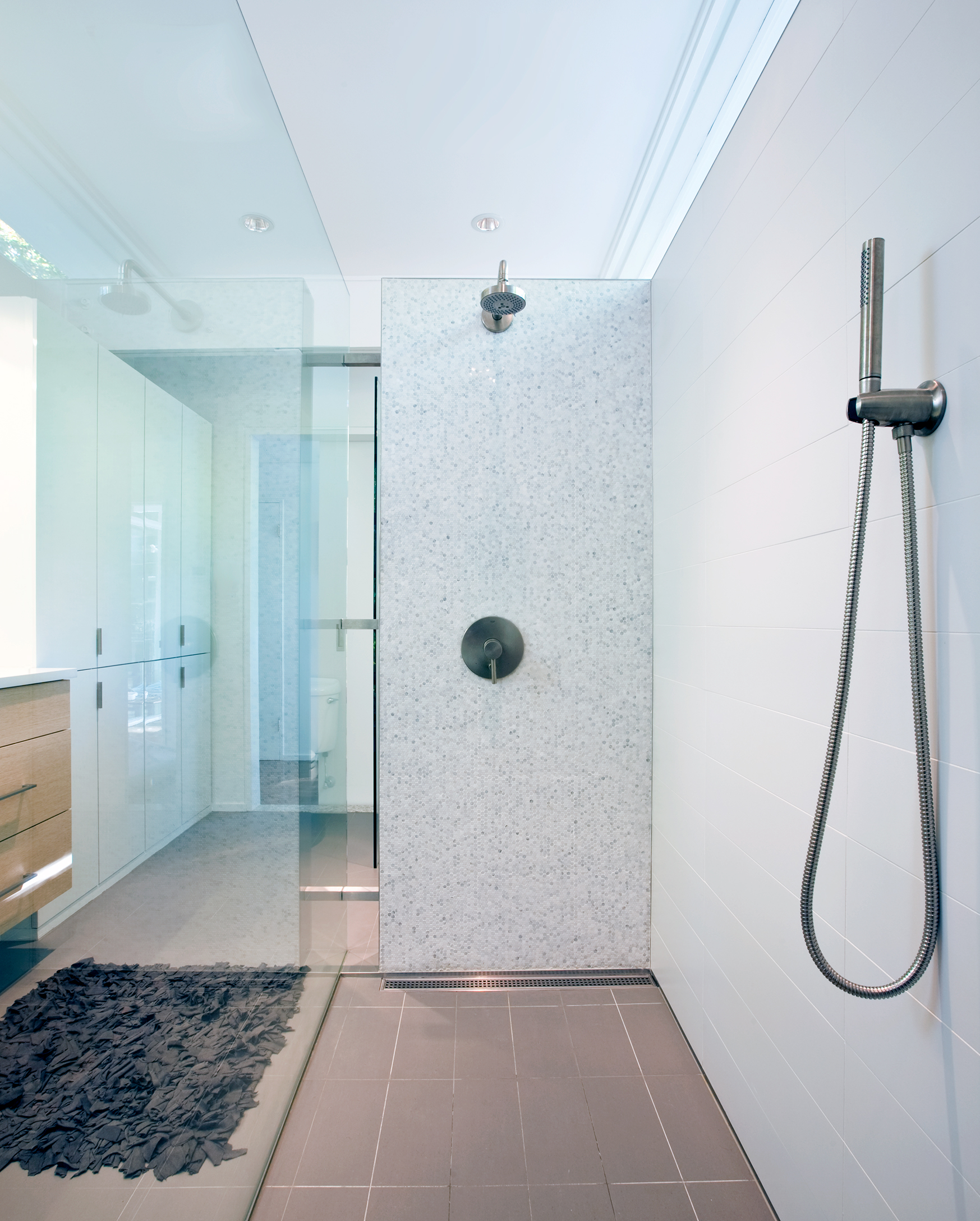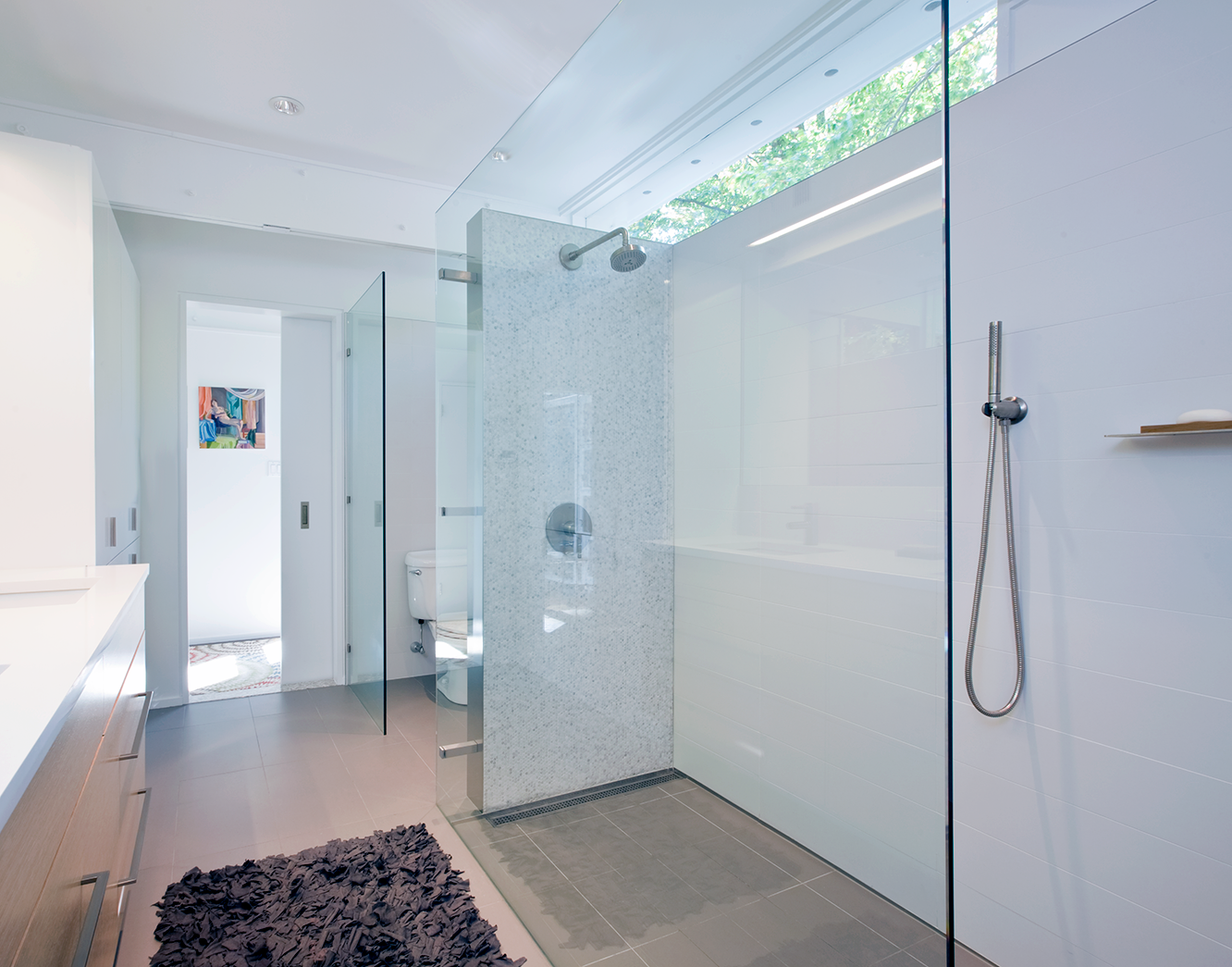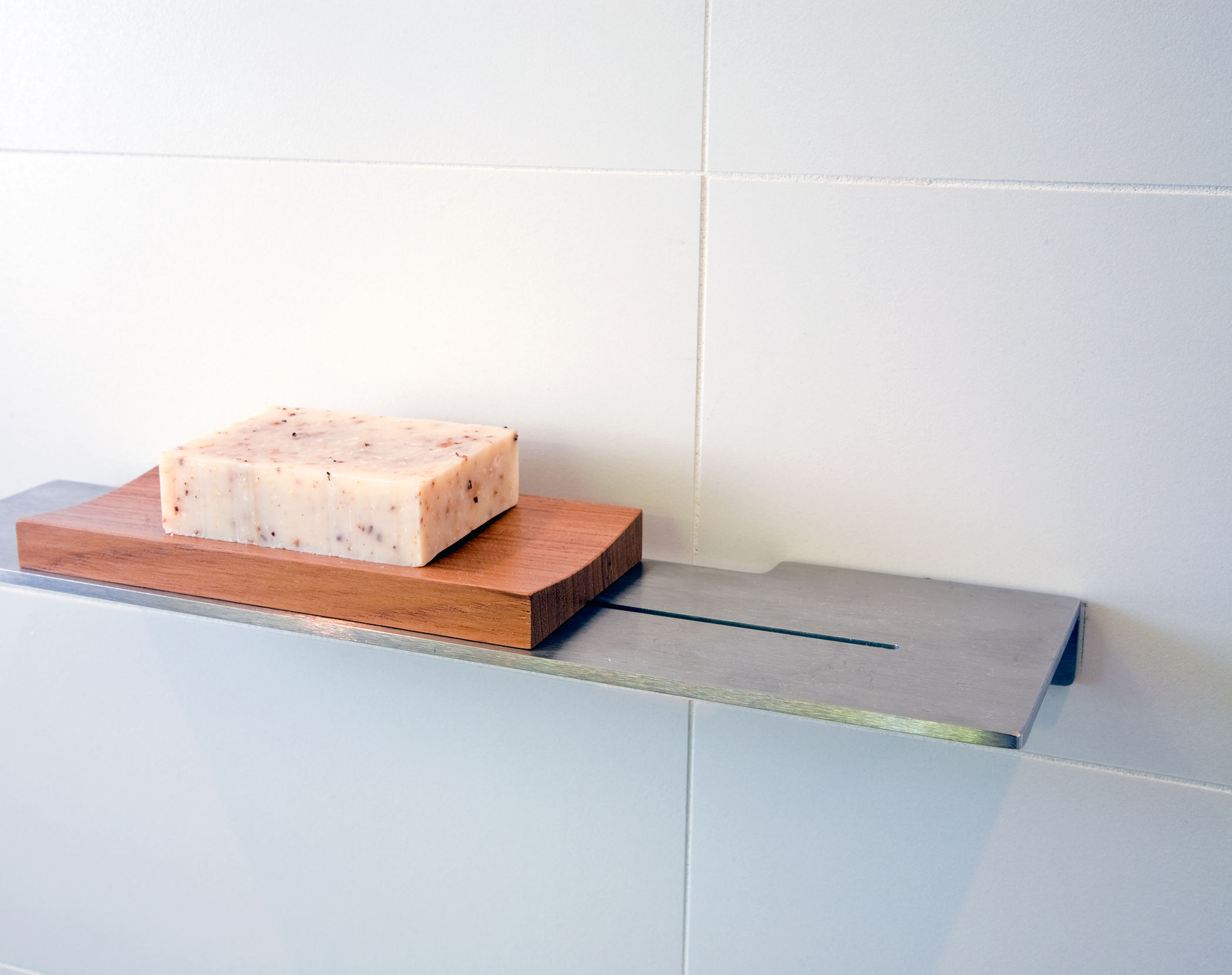 guest bath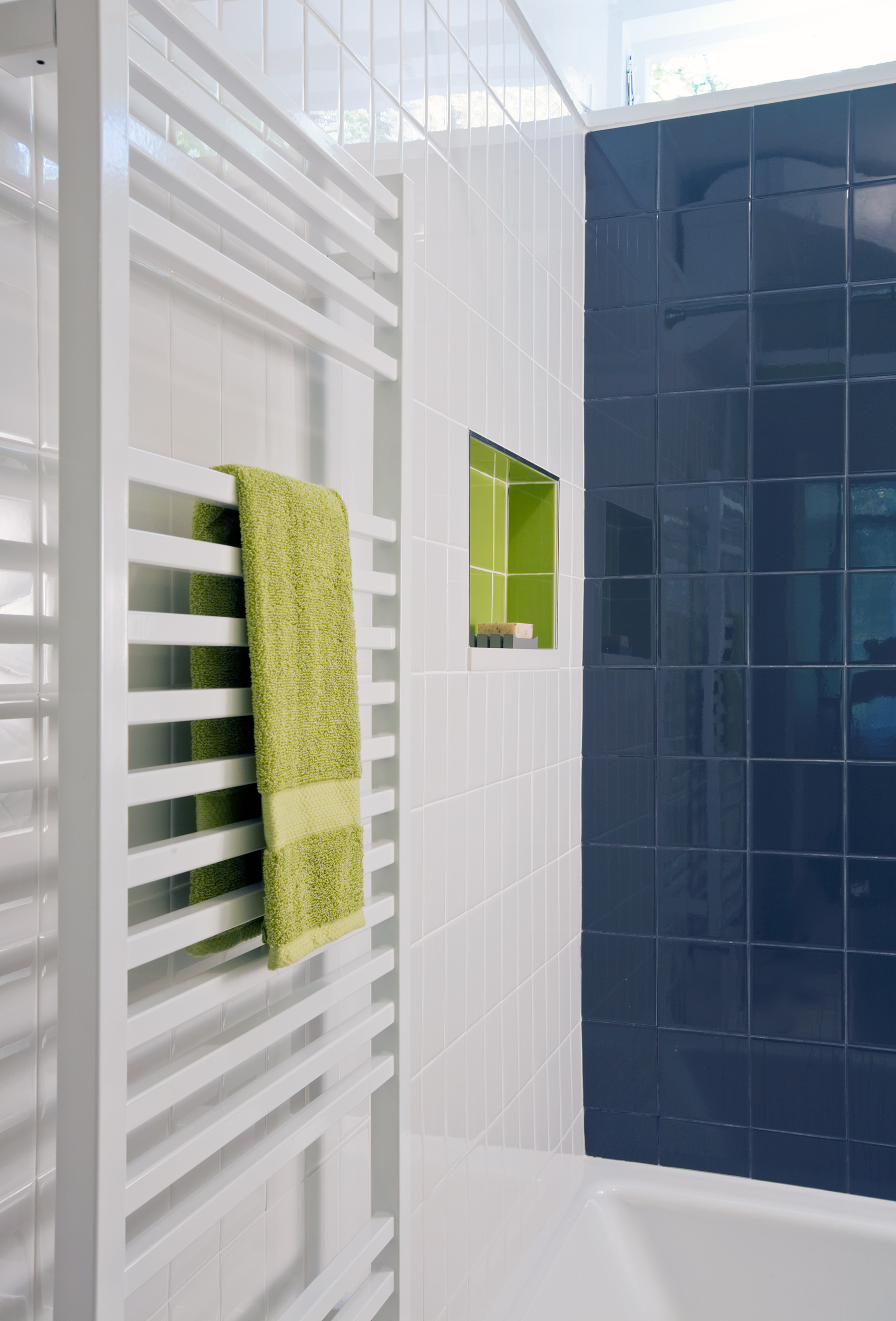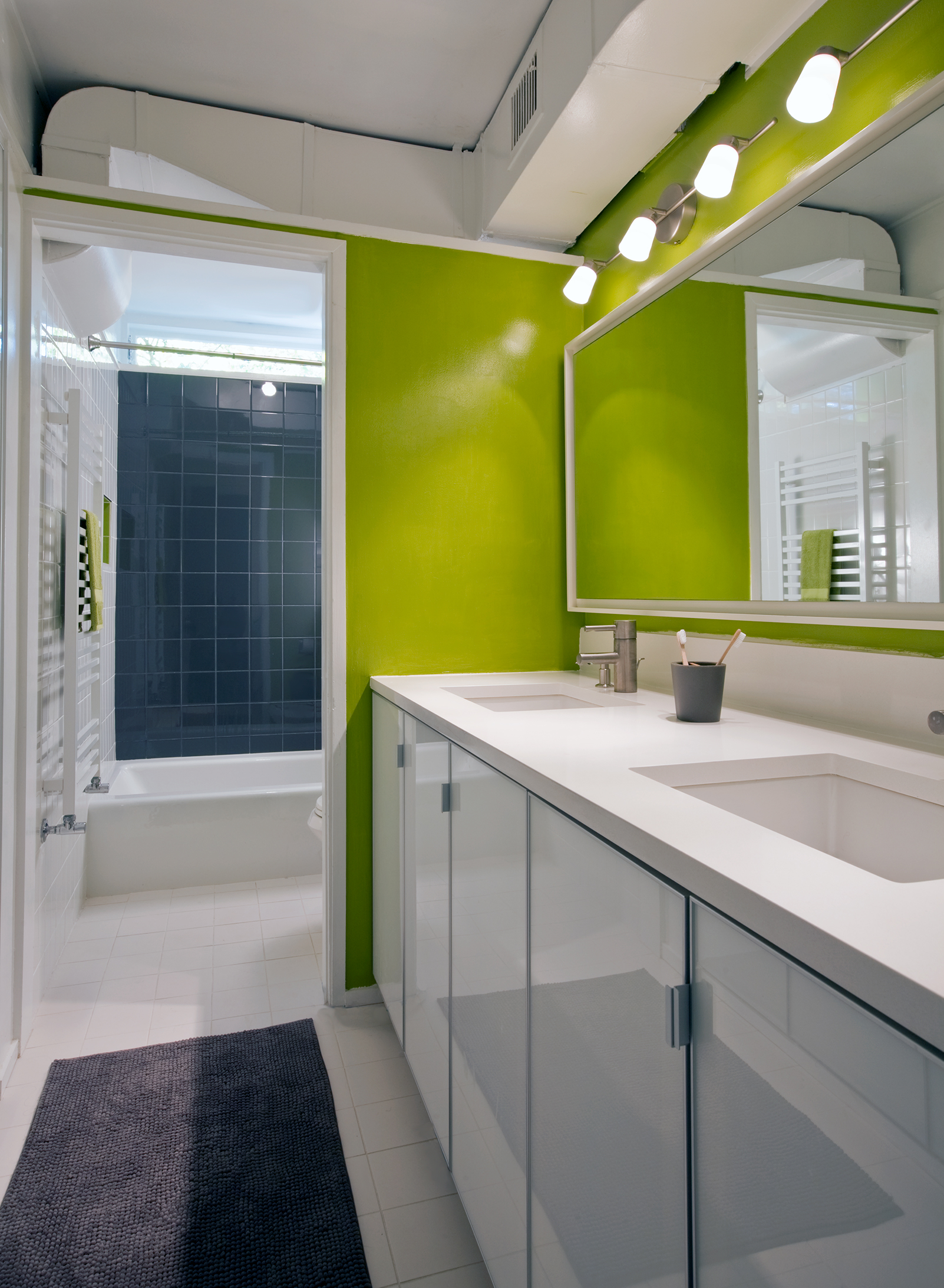 ARCHITECT: Place Architecture:Design
CONTRACTOR: Balcony – Owings Brothers Contracting
LANDSCAPING: Petanque Court + Plantings – BlackRock Landscaping
PHOTOGRAPHY: Bathrooms – ©Geoffrey Hodgdon | Balcony – ©Tom Holdsworth | Exteriors – ©Vince Lupo