The renovation of Broadwater's midsize coastal master bathroom, began with the clients' wish-list; a light-airy-open feeling, raised ceilings, a window in the shower area; a soaking tub; double sinks; specialty tile; and most important, inclusion of their colorful stained-glass window.
To accomplish these goals, an interior wall was removed to make room for a new open-shower; the floor under the shower head slopes inward to form a drain. A shower window of obscured glass, a shower bench, a recessed-shampoo niche, and an electronic temperature-controlled unit wall-panel, all add to the shower's ambiance and serviceability. Unique details, to balance and enhance the dynamics of the space, include: quartz solid-surface material on top of the shower bench, under-mount tub and sink countertops; vintage-style light fixtures; grey recessed-paneled linen and vanity cabinets, complementing white walls and vertical tiles; dark ceramic flooring; large-awning windows that swing open; pivot mirrors; and the clients' stained-glass window, placed on a wall between the new bath and adjacent master bedroom.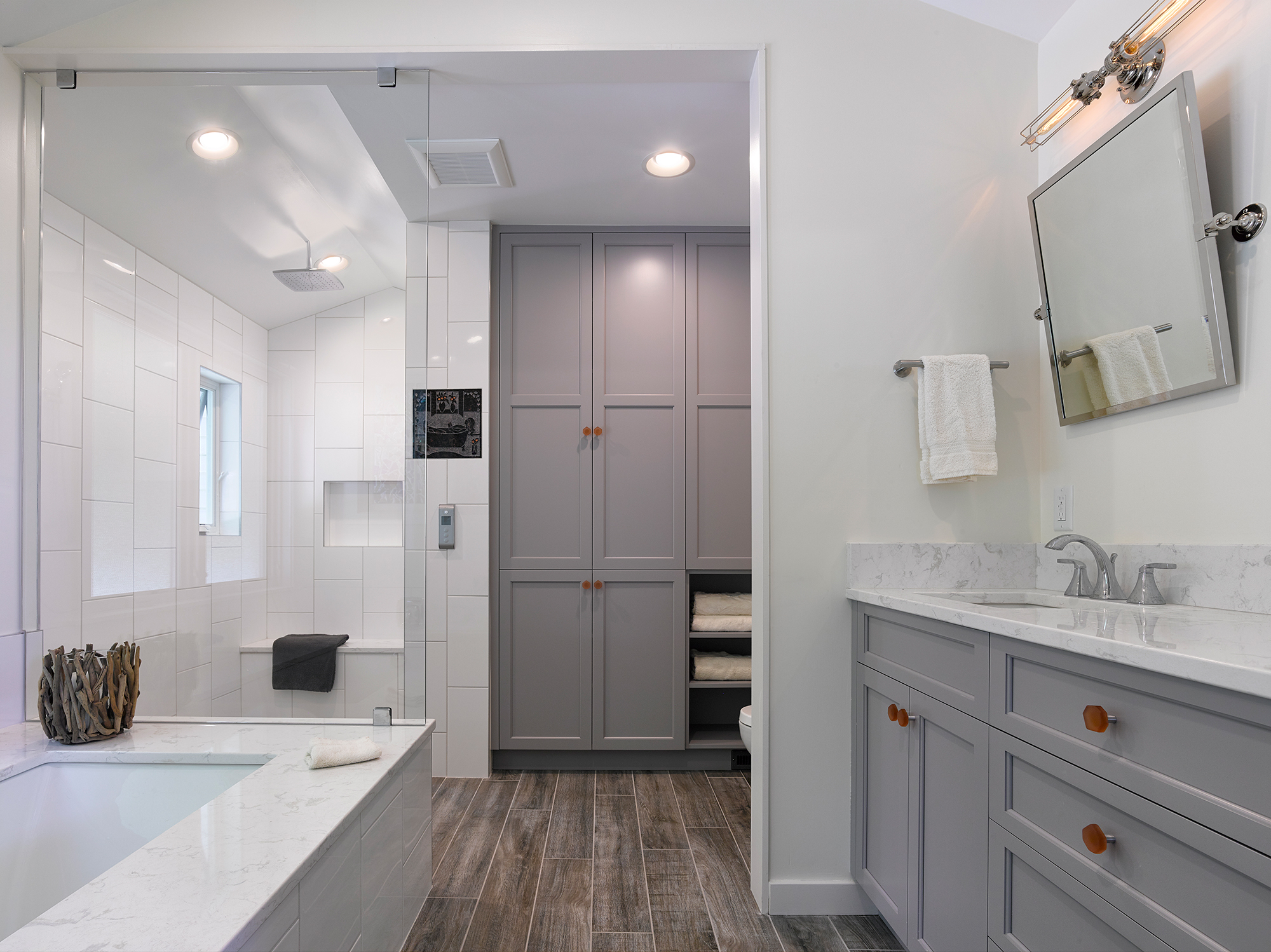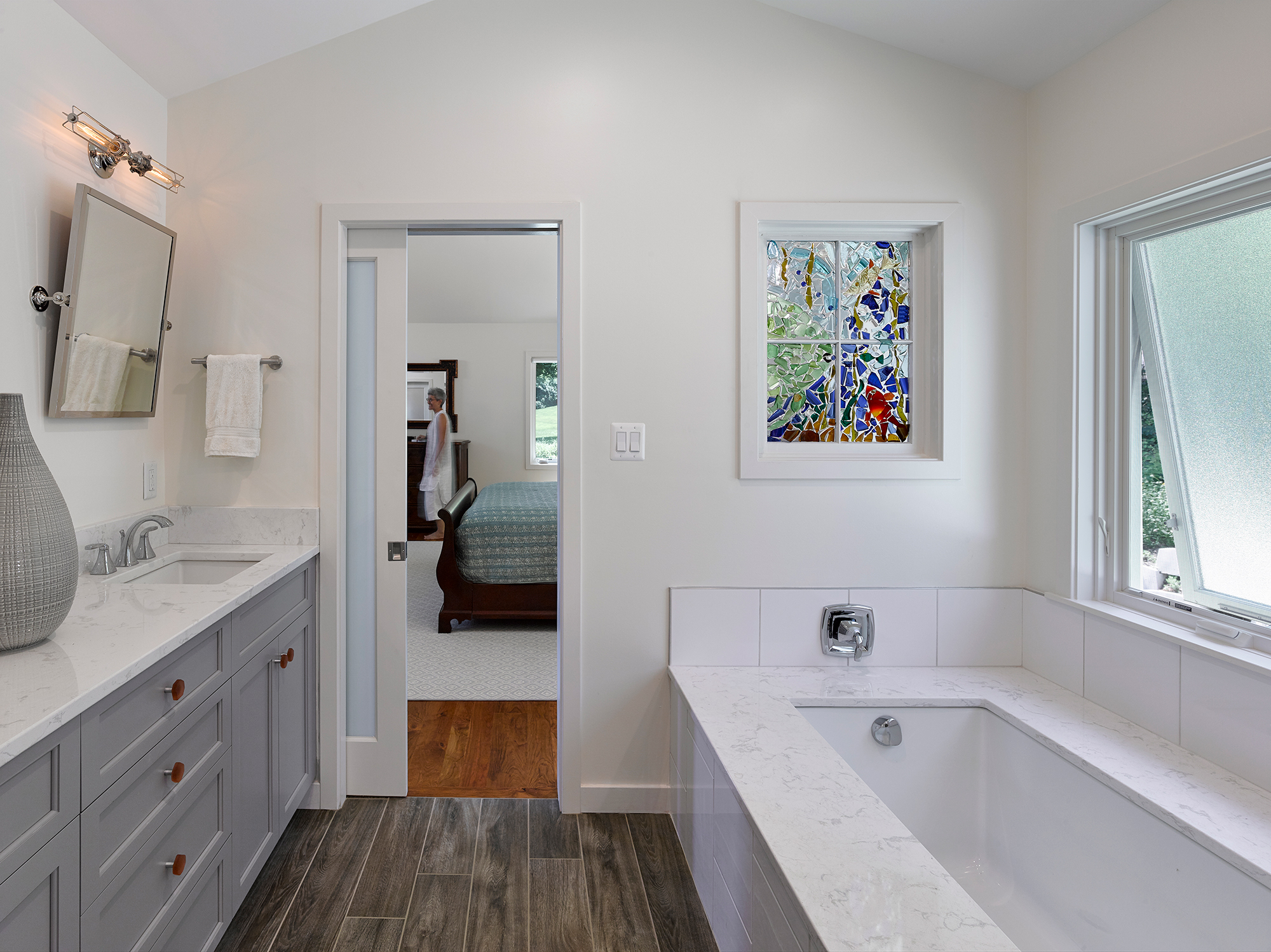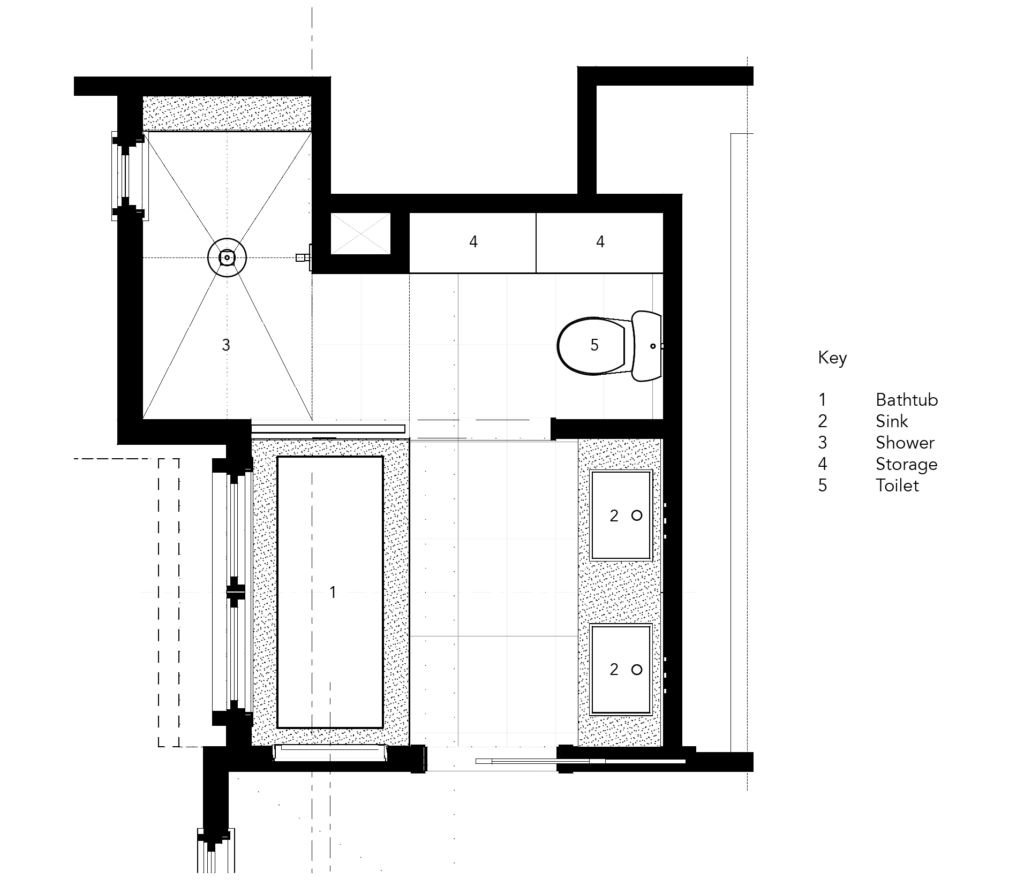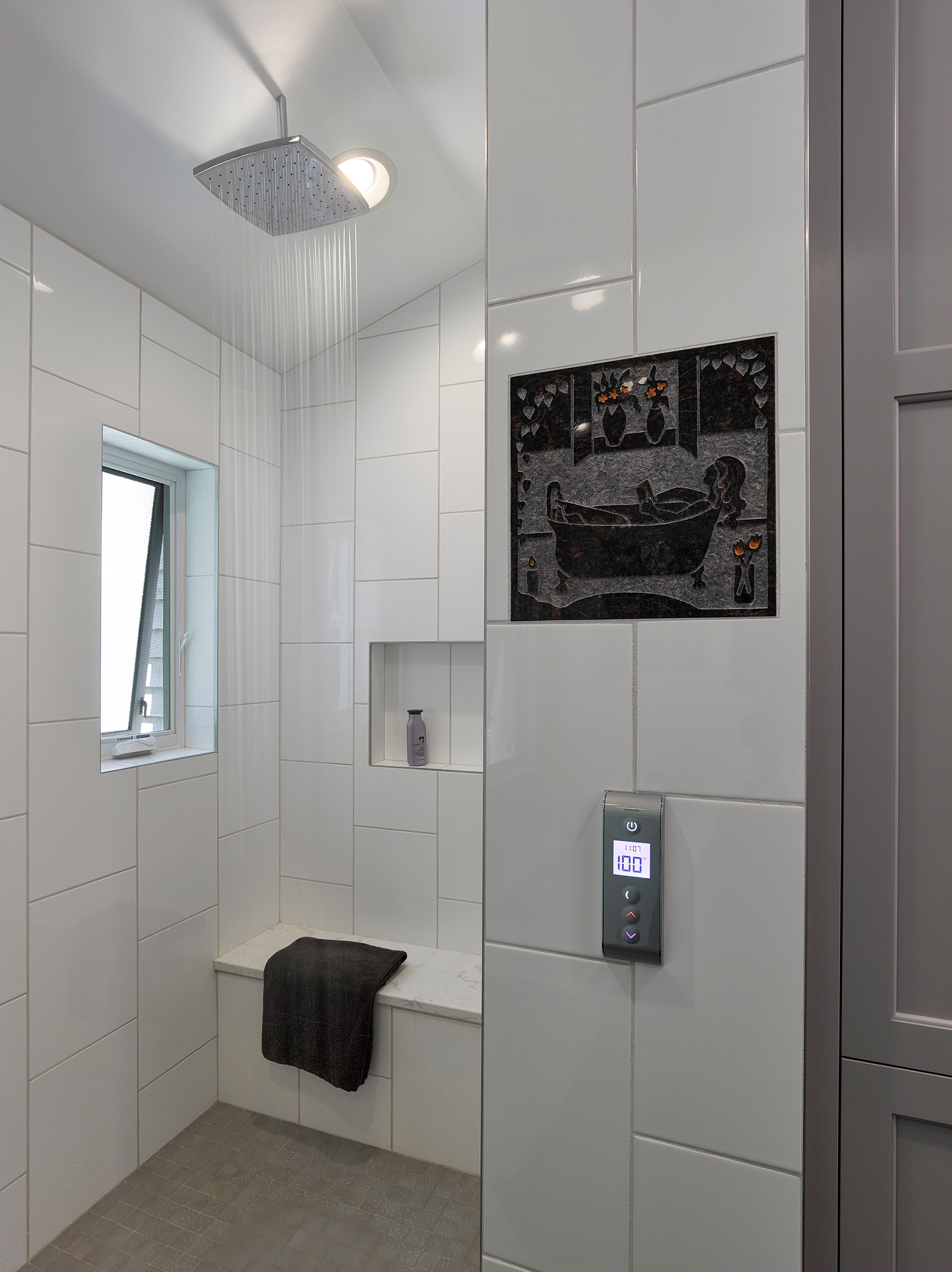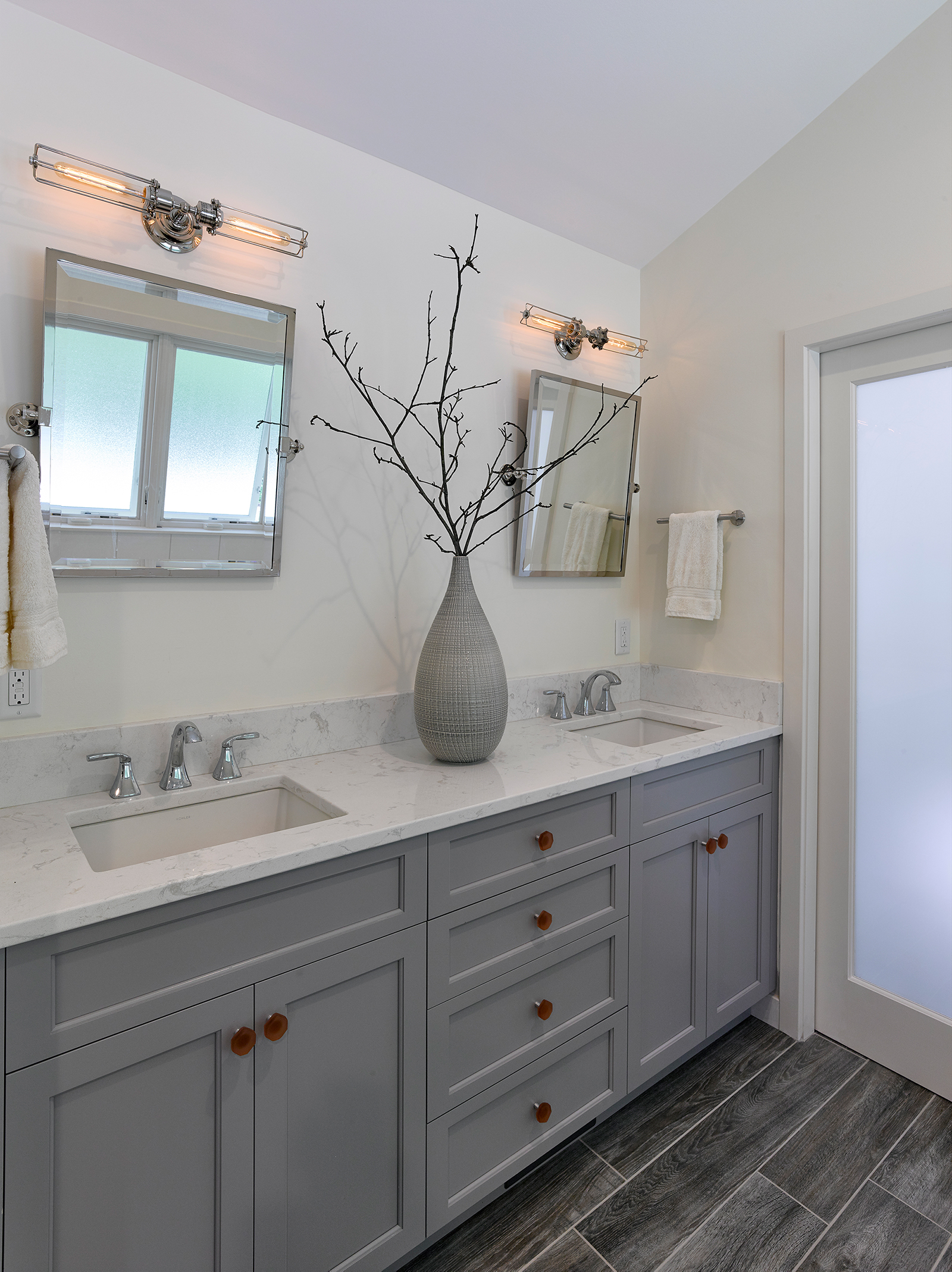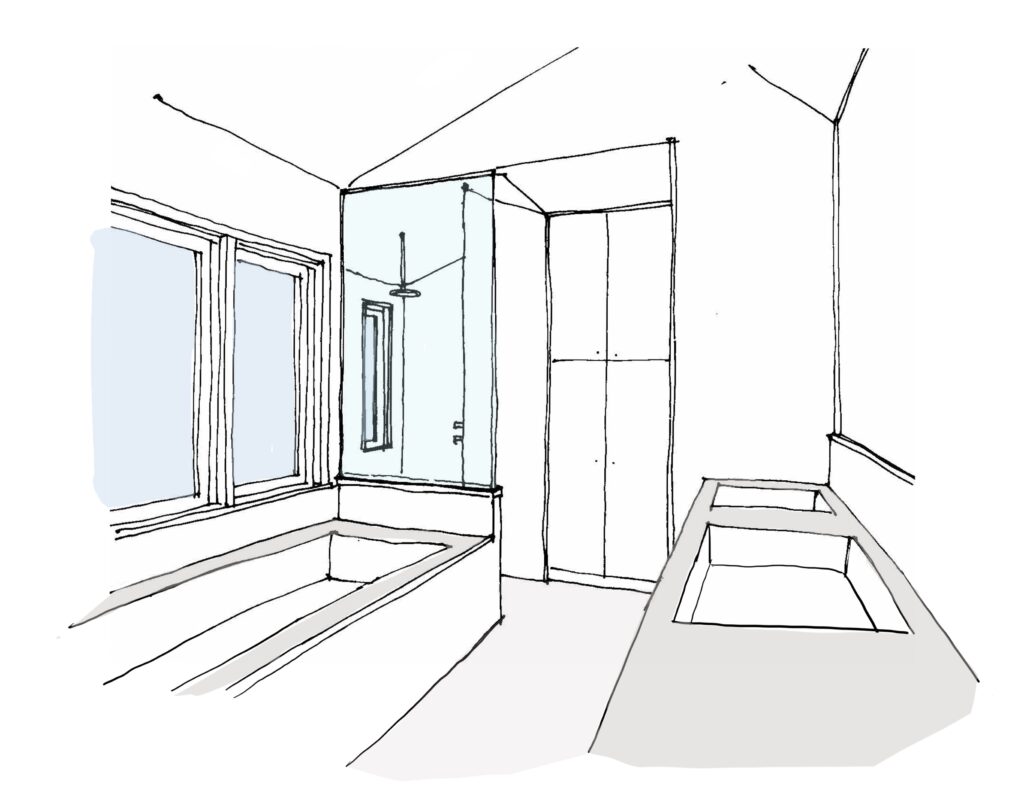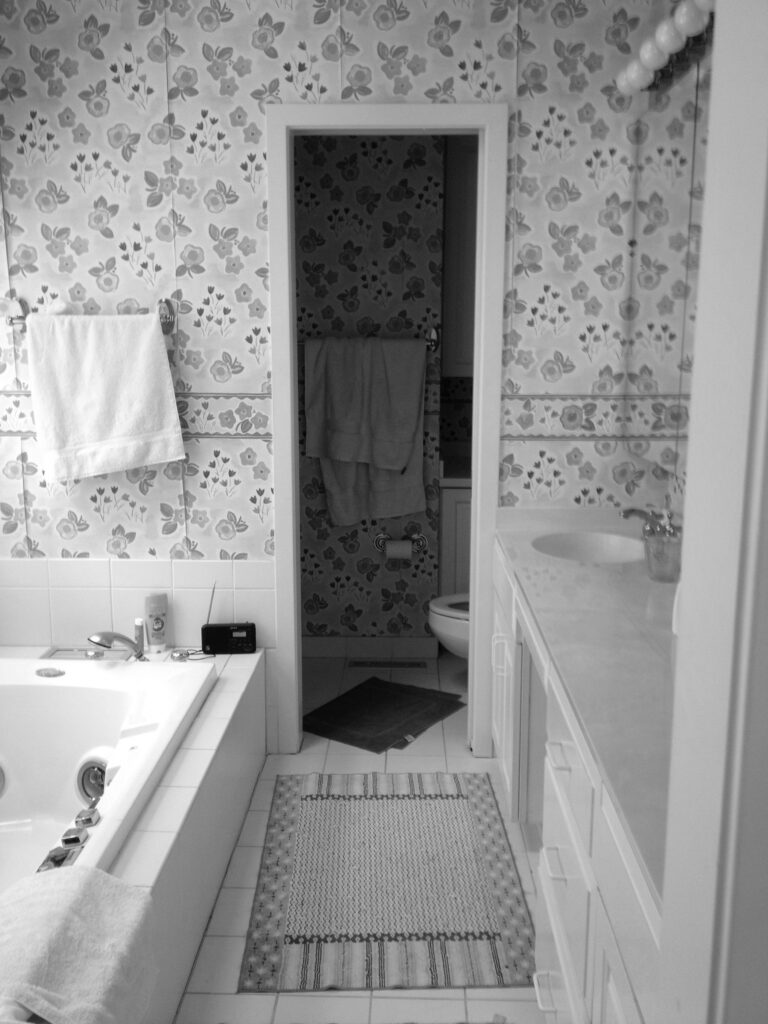 ARCHITECT: Place Architecture:Design.
CONTRACTOR: Giovanni Scardina Contracting.
PHOTOGRAPHY: ©Tom Holdsworth.