This 1,600 square foot new home was born out of the footprint of an existing 1930's one-story bungalow. The new owners wanted to gut and rebuild with modern design in mind. Limited by the footprint, we accepted the challenge, reconfiguring the floor plan to create a functional and efficient use of space. We extended the square footage vertically and added a second floor. Overlooking a pastoral landscape, our client will be able to indulge in the gorgeous 108 degree panoramic view through the corner windows on each floor.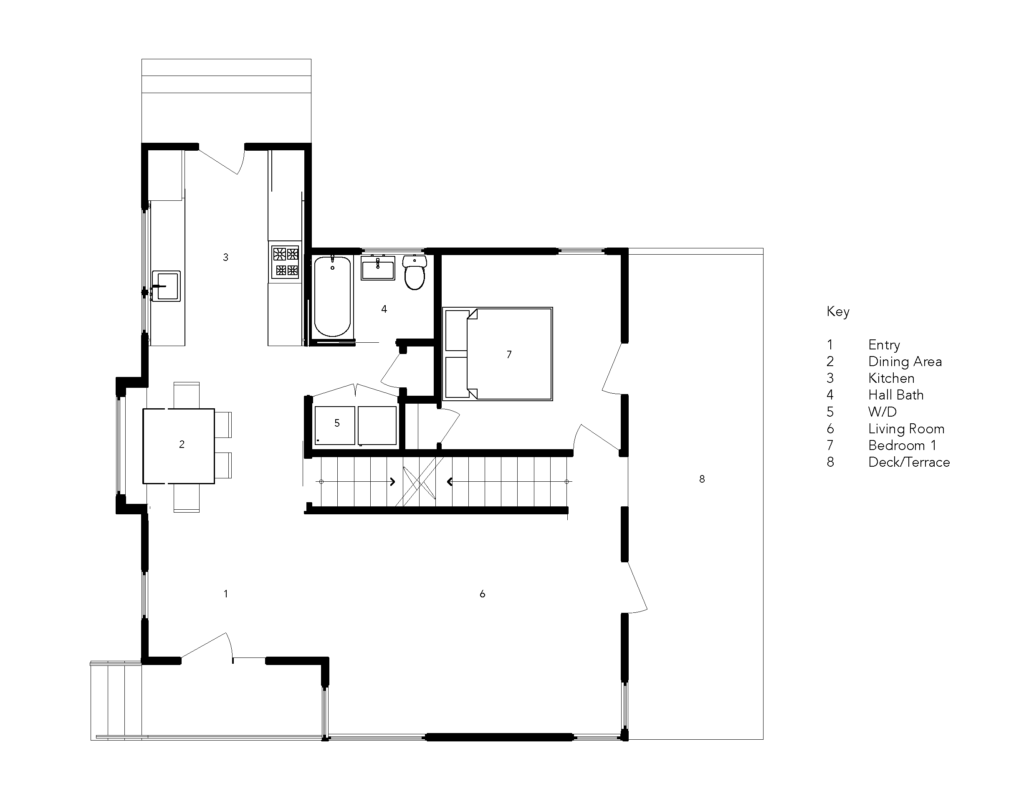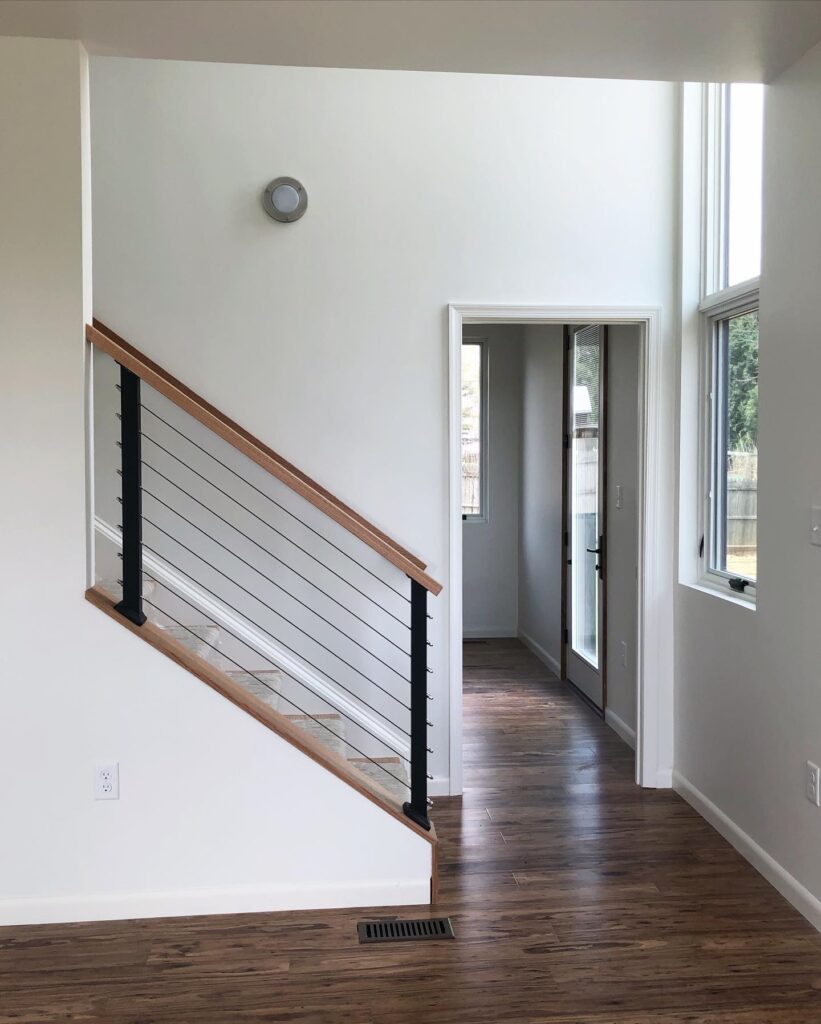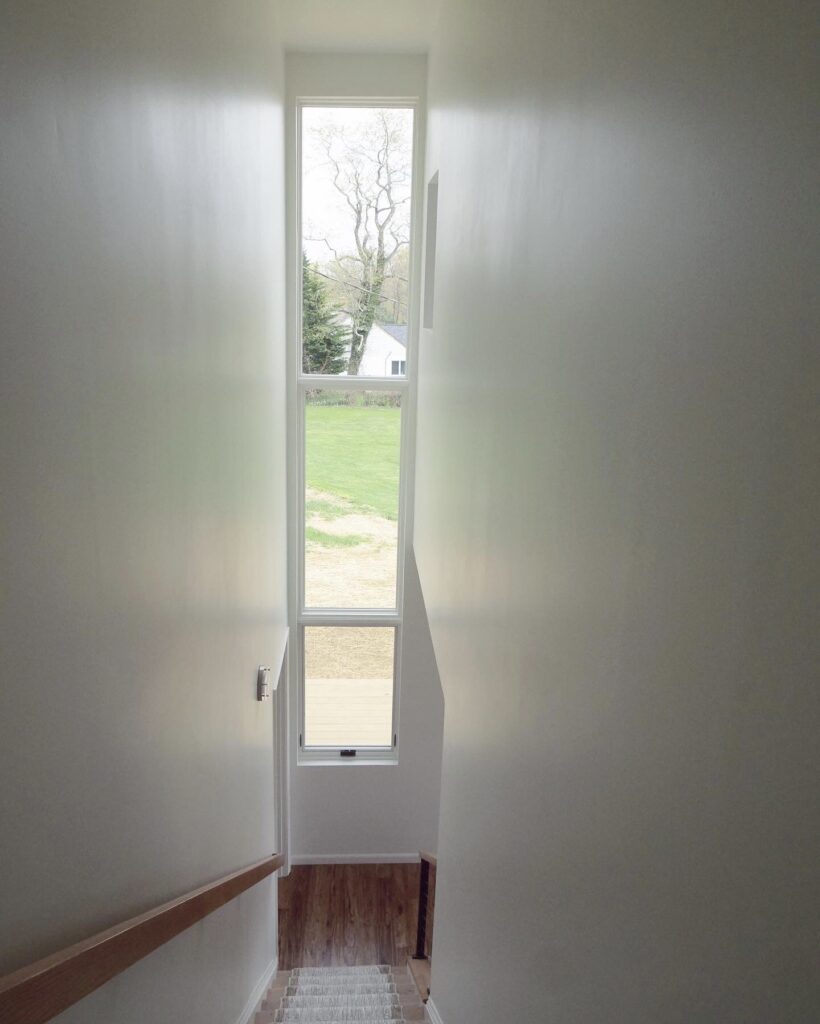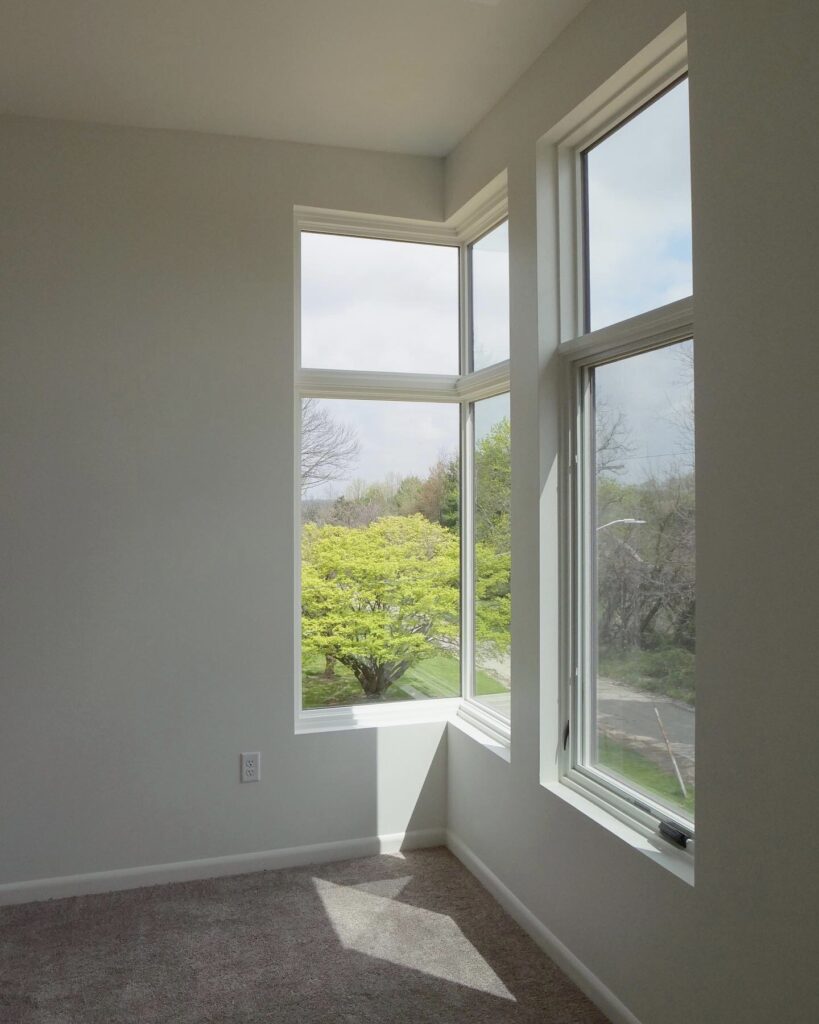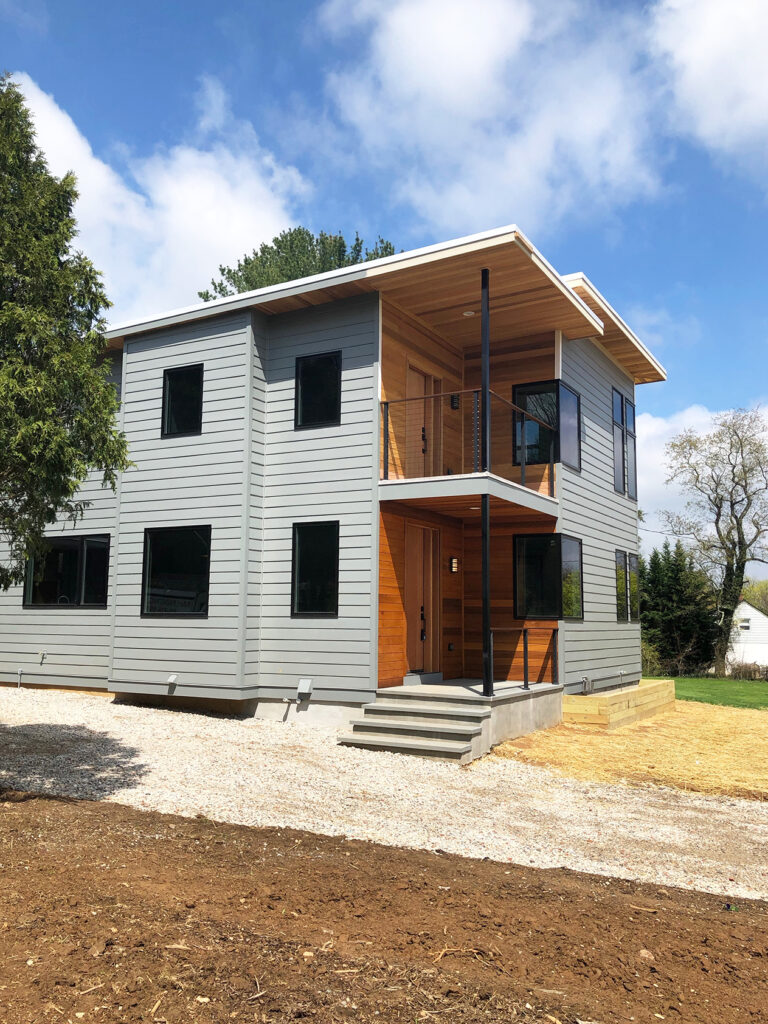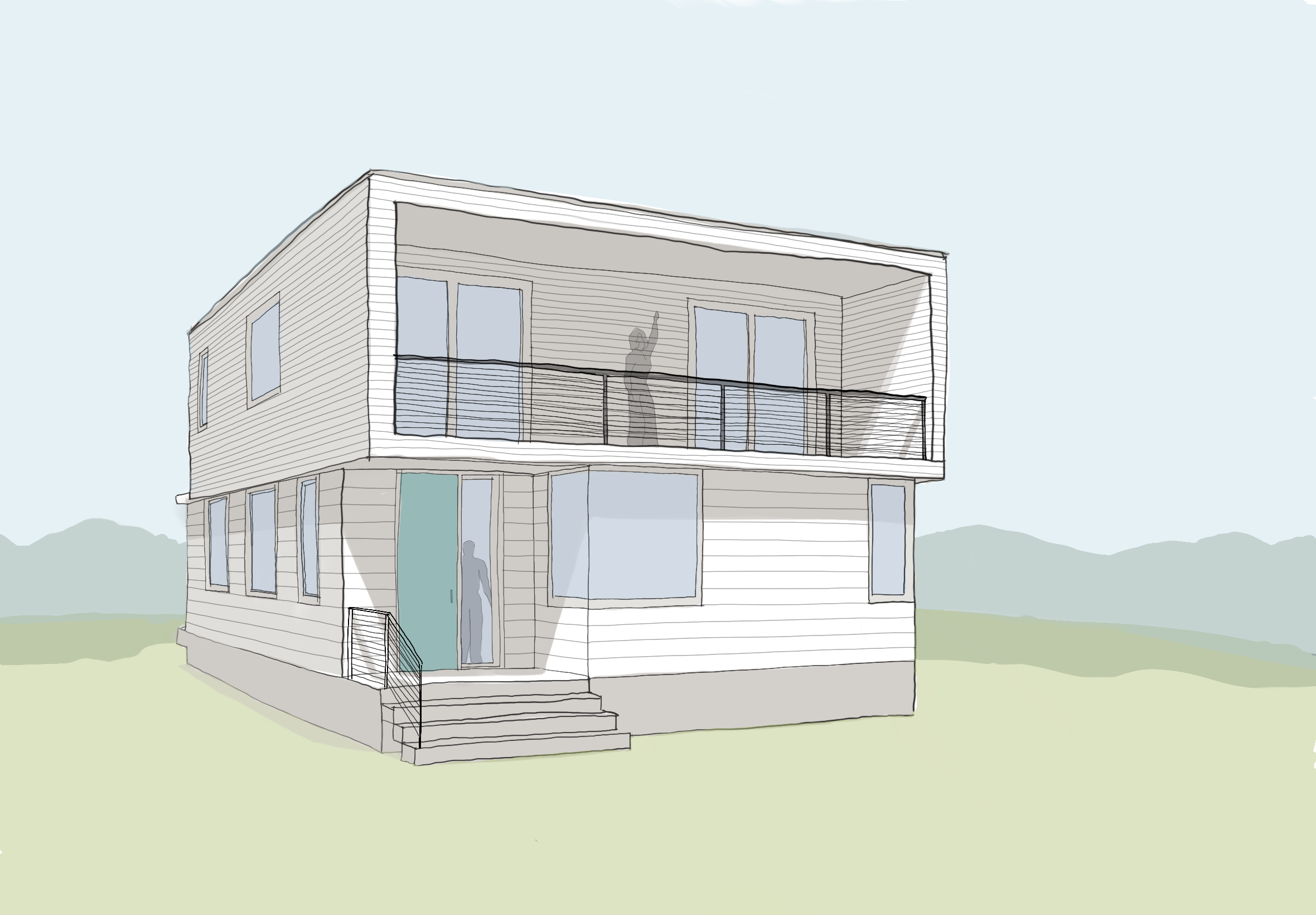 ARCHITECT: Place Architecture:Design.
MILLWORK + KITCHEN: Cooper Custom Cabinets.