The Skywater House, on Gibson Island, is a 4,000 square foot, whole-house renovation. It is defined by its natural materials, its color palette, and its panoramic views of the Magothy River. Sitting atop the highest point of the Island, the orientation helps create light-filled spaces that are complemented by the neutral color palette, textured finishes, and sustainable materials. Setting the tone for this retreat, is a visual sight-line that creates a new street presence. An exterior screen-wall, made from reclaimed redwood, runs horizontally from the entry porch, through the front door, and continues into the interior's adjacent wall. The existing red-oak floors, on the upper level's living area, were refinished with a semi-transparent white stain, balanced by the split-faced stone at the fireplace.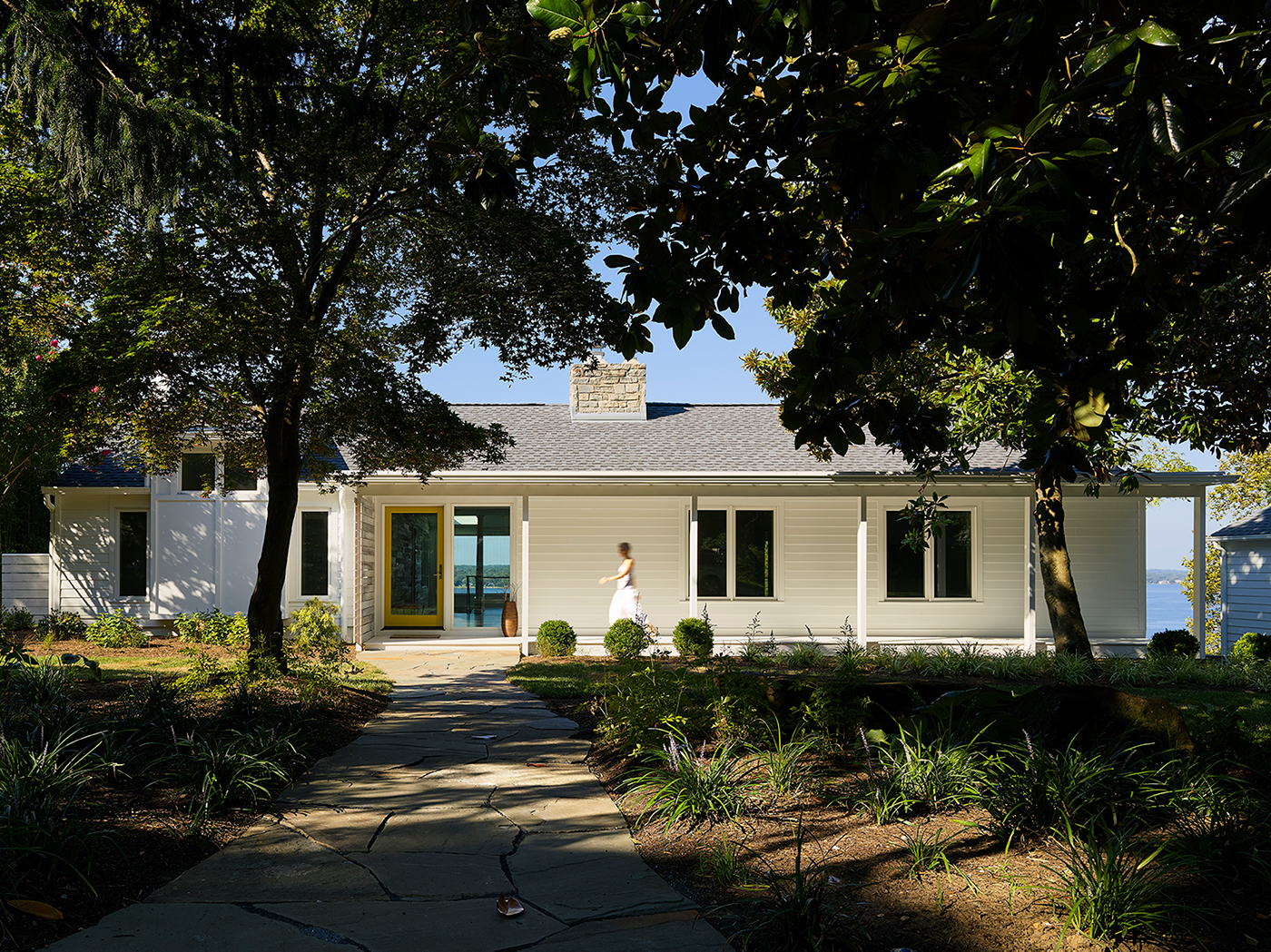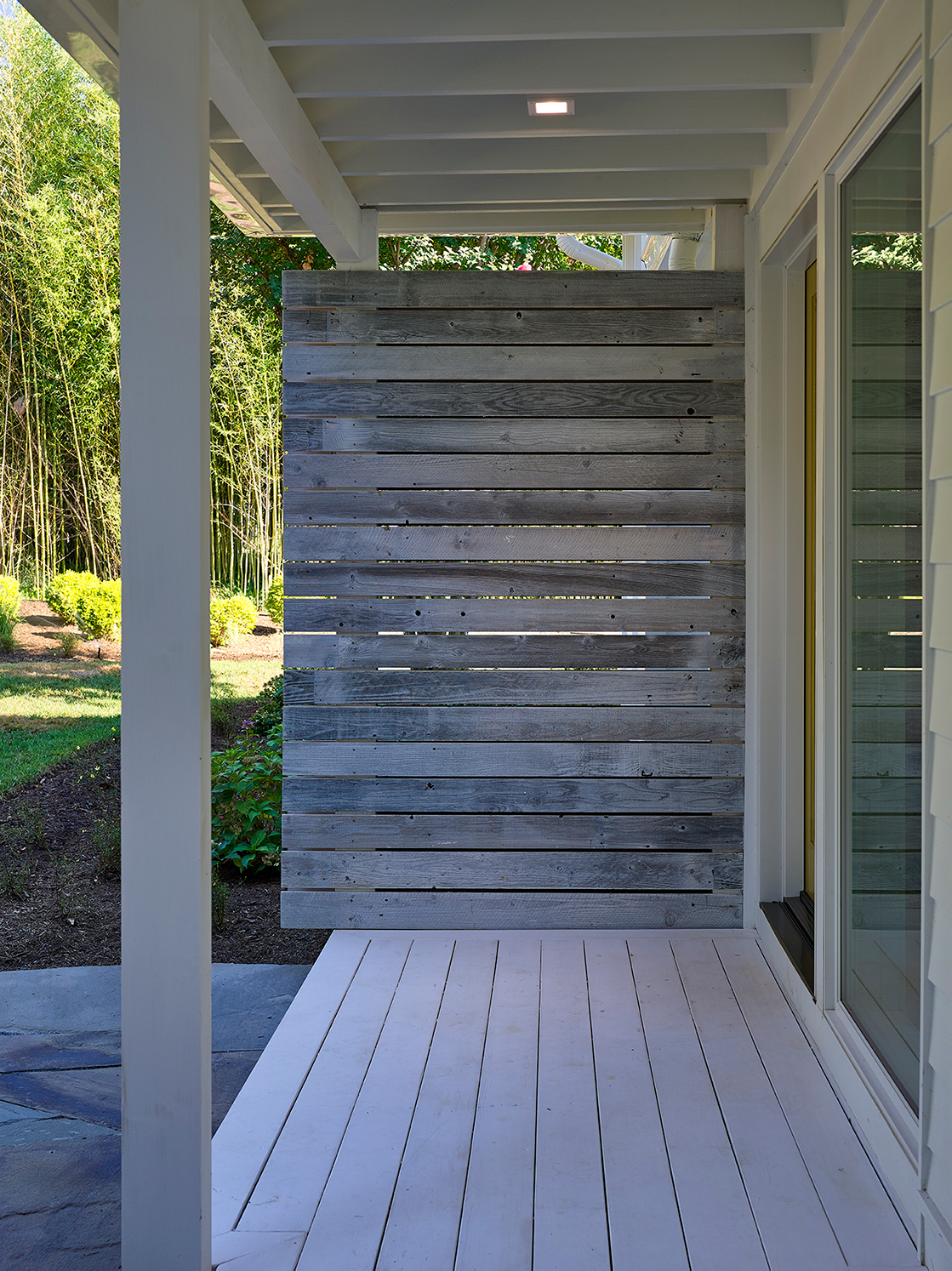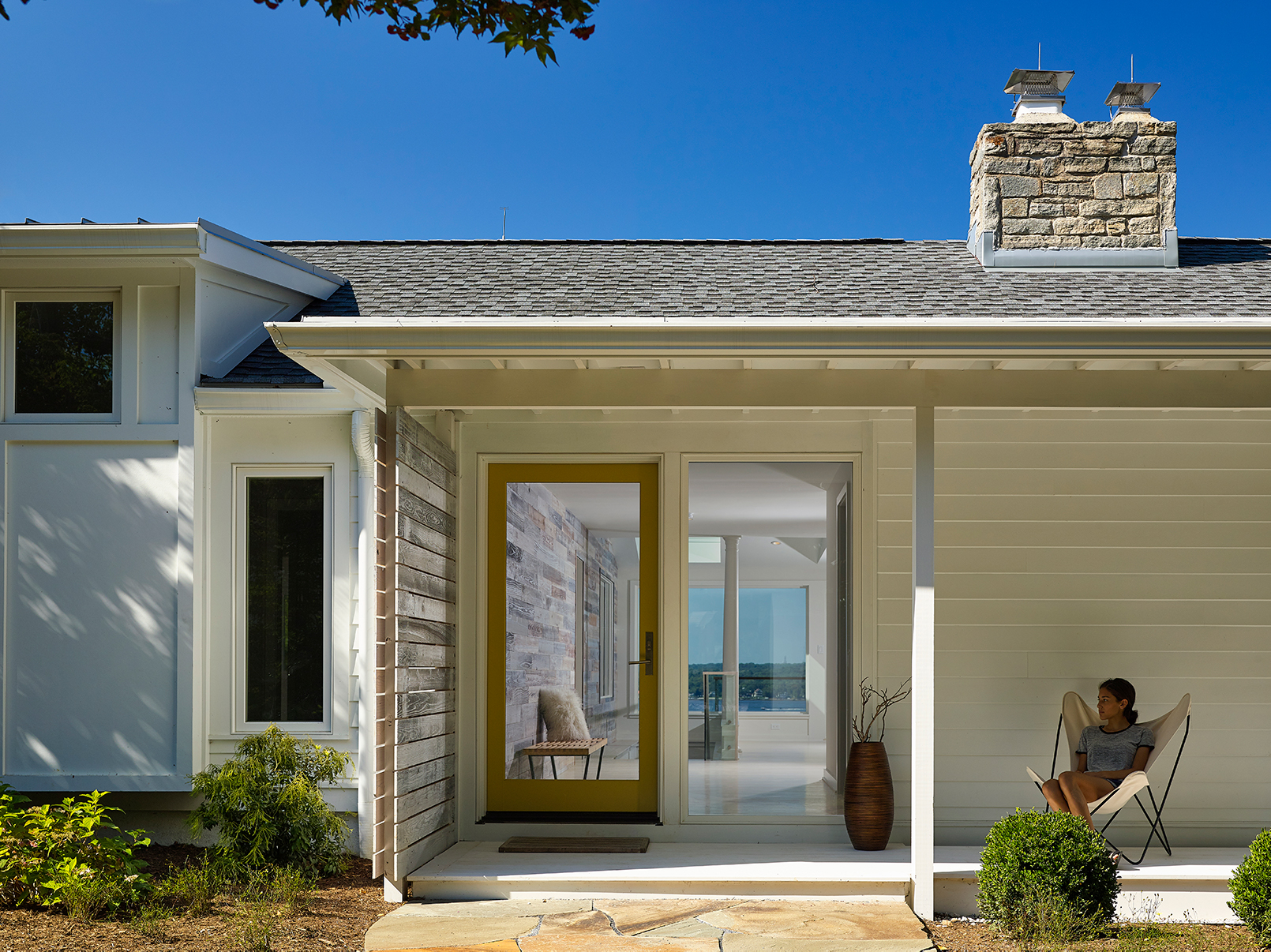 Other renovated areas include a new modern staircase design combining steel, wood, and glass to connect to the lower-level's kitchen and dining area. French doors, on the lower level, open out to a spacious bluestone terrace. The his-and-her master bathroom is an open space divided in half, to house two individual vanities and toilet enclosures. These private spaces are separated by a central open tub- and shower-area; calacatta-gold marble on the walls; brocade calacatta-gold polished herringbone mosaic on the shower floor; and brocade calacatta-gold polished arabesque mosaic on the bathroom floor. Natural light enters this 180 square foot bathroom via its high ceilings and transom windows creating a bright, relaxing, and calming atmosphere.
Press
Featured in Home & Design's Chesapeake Views, November 2017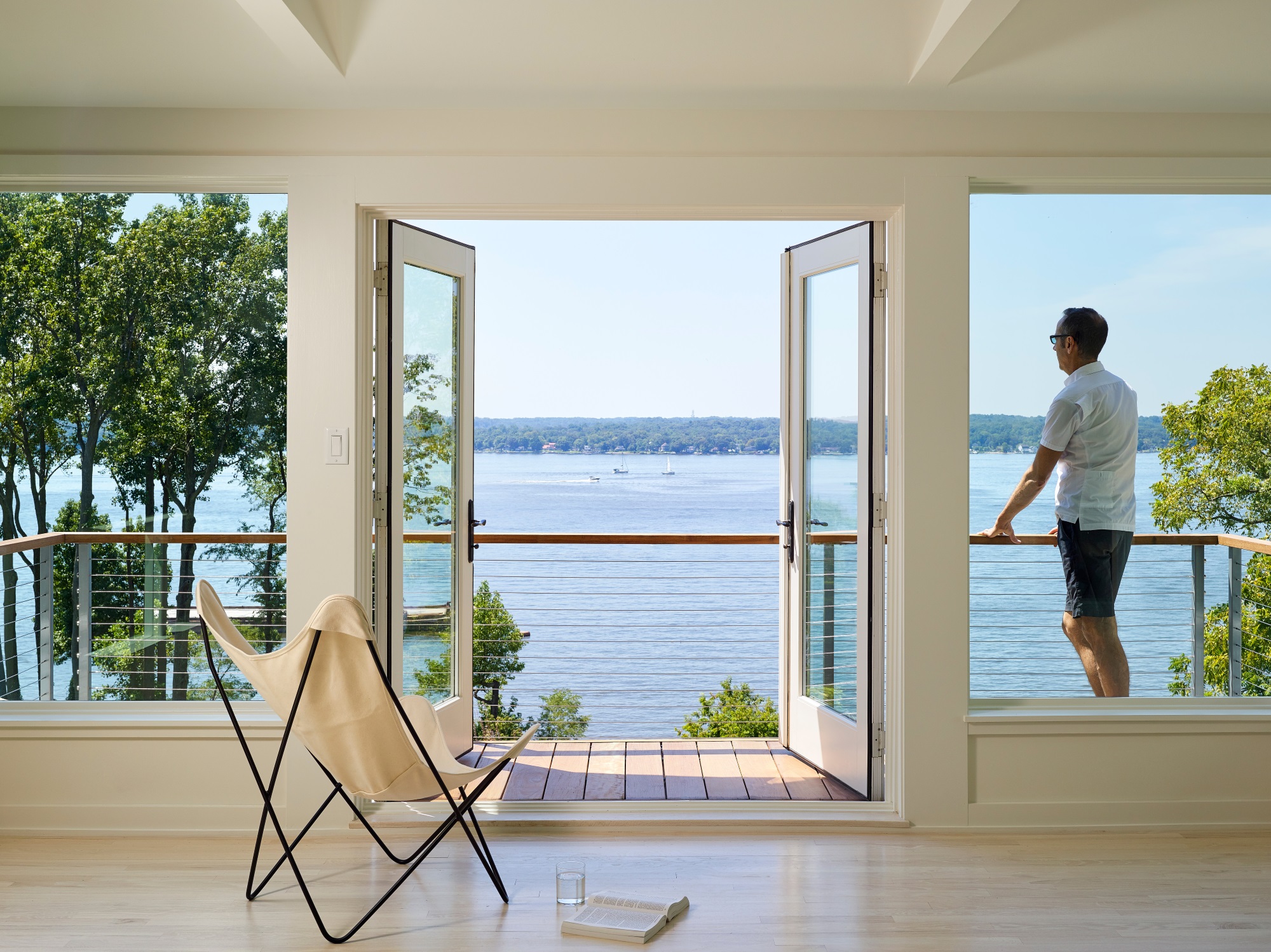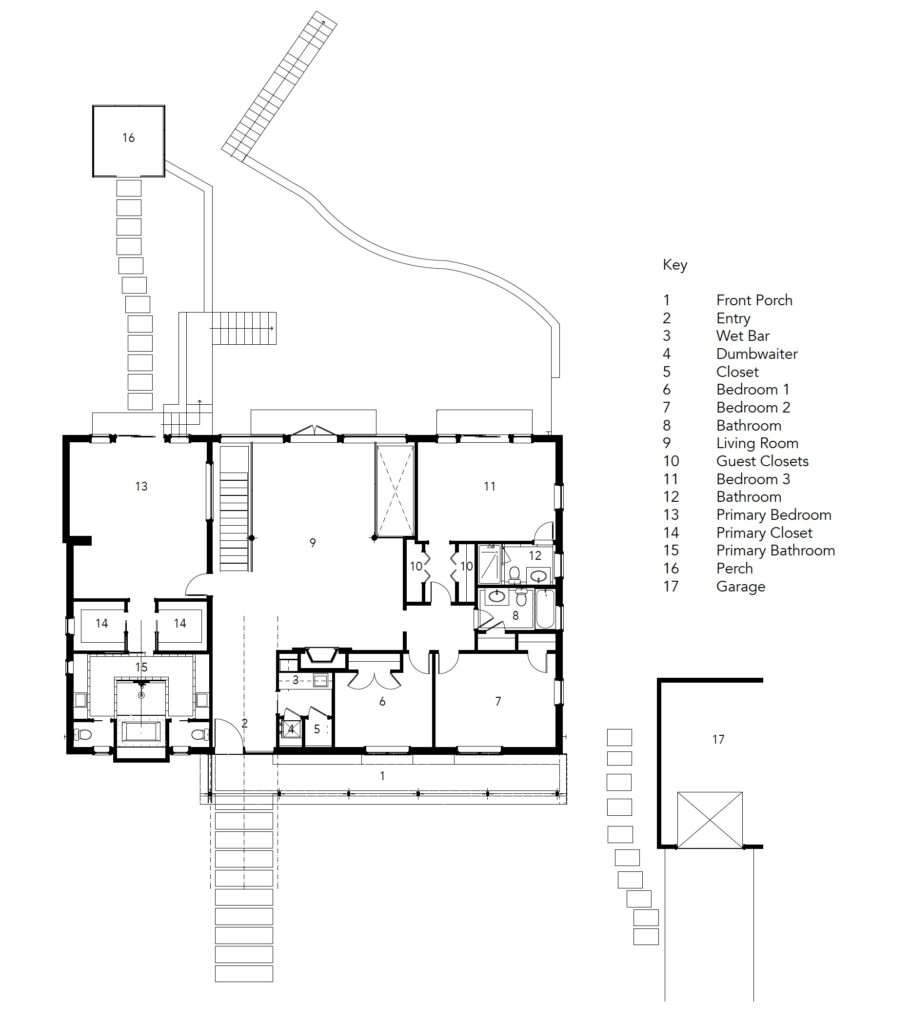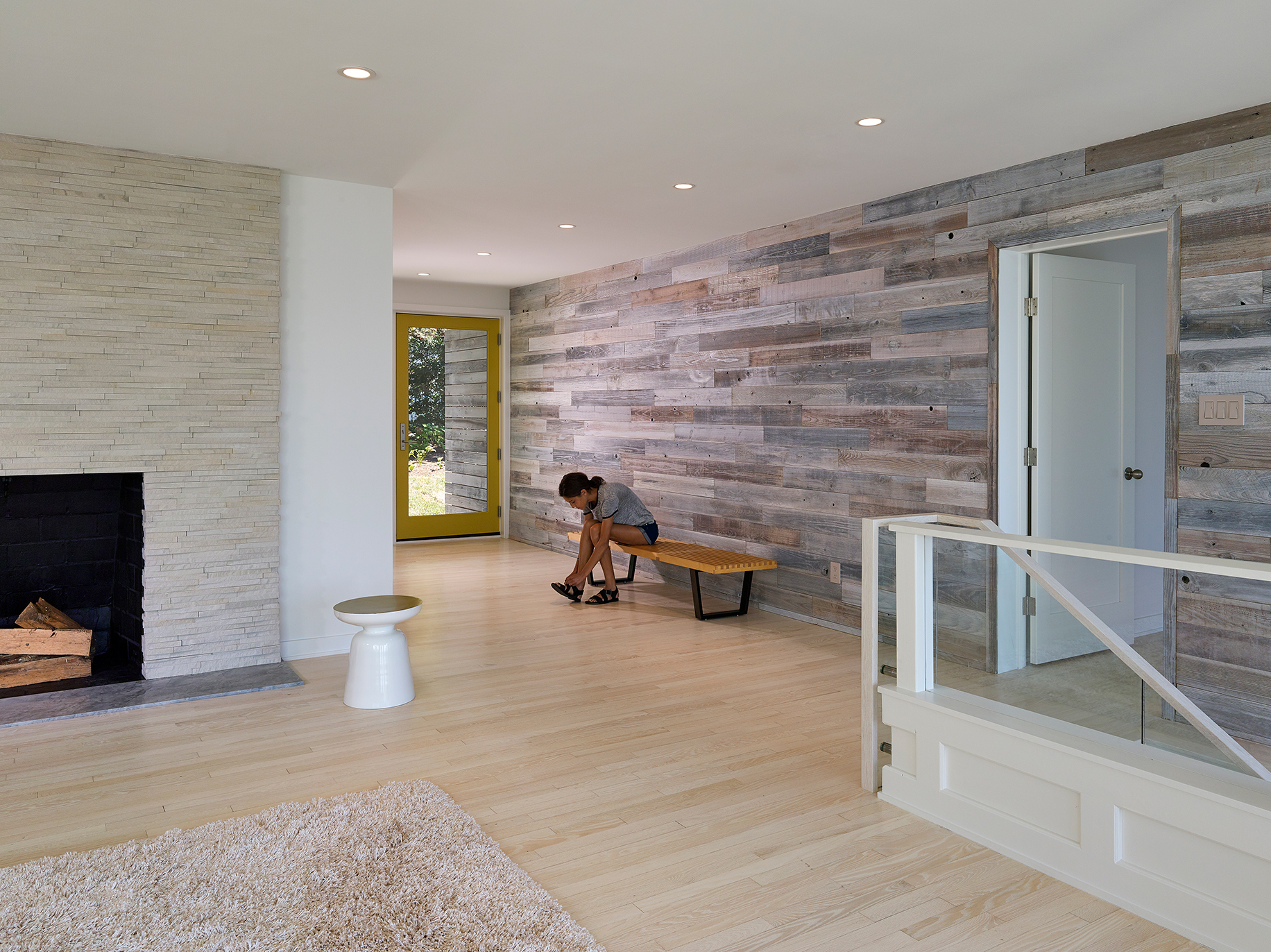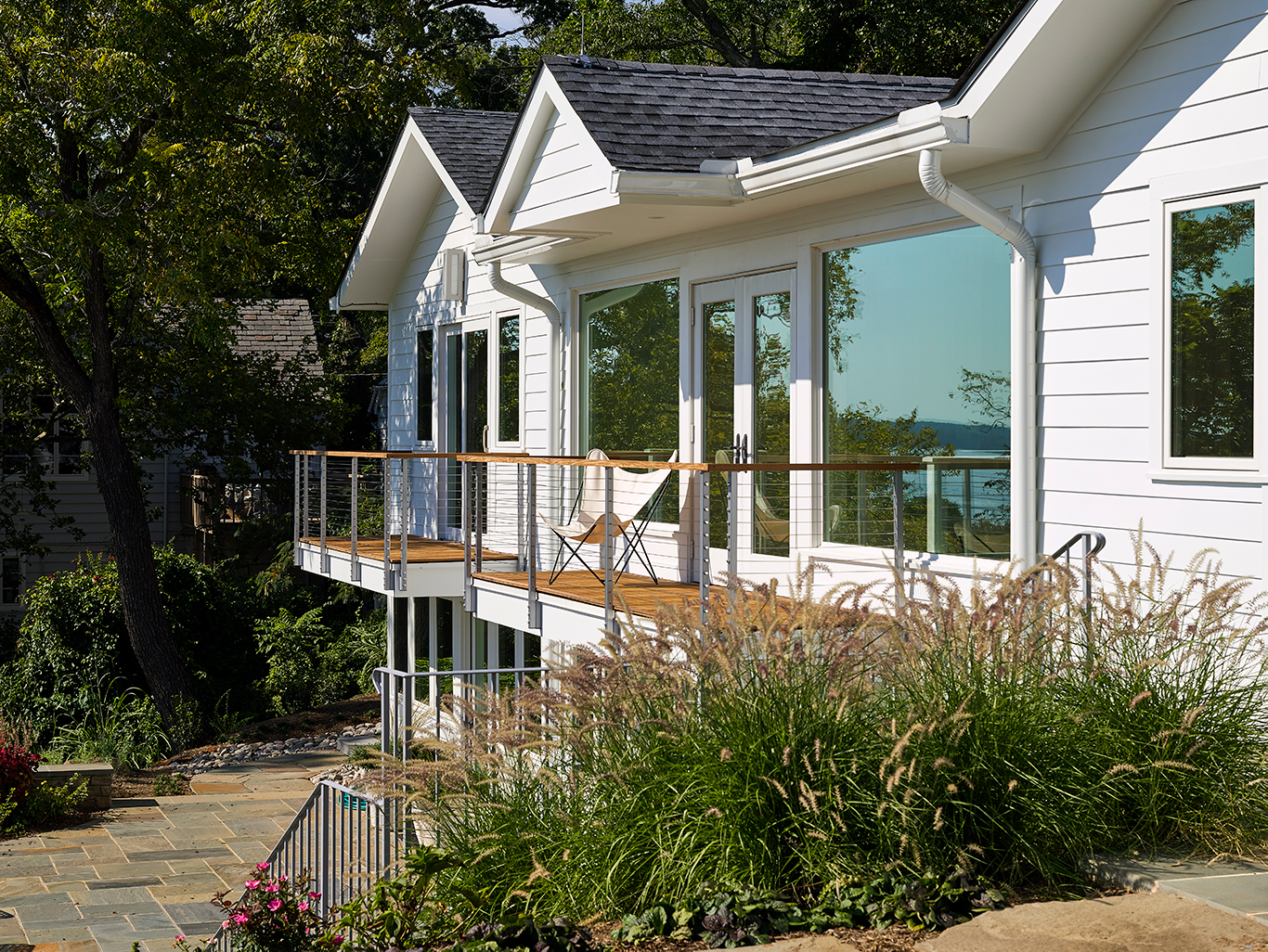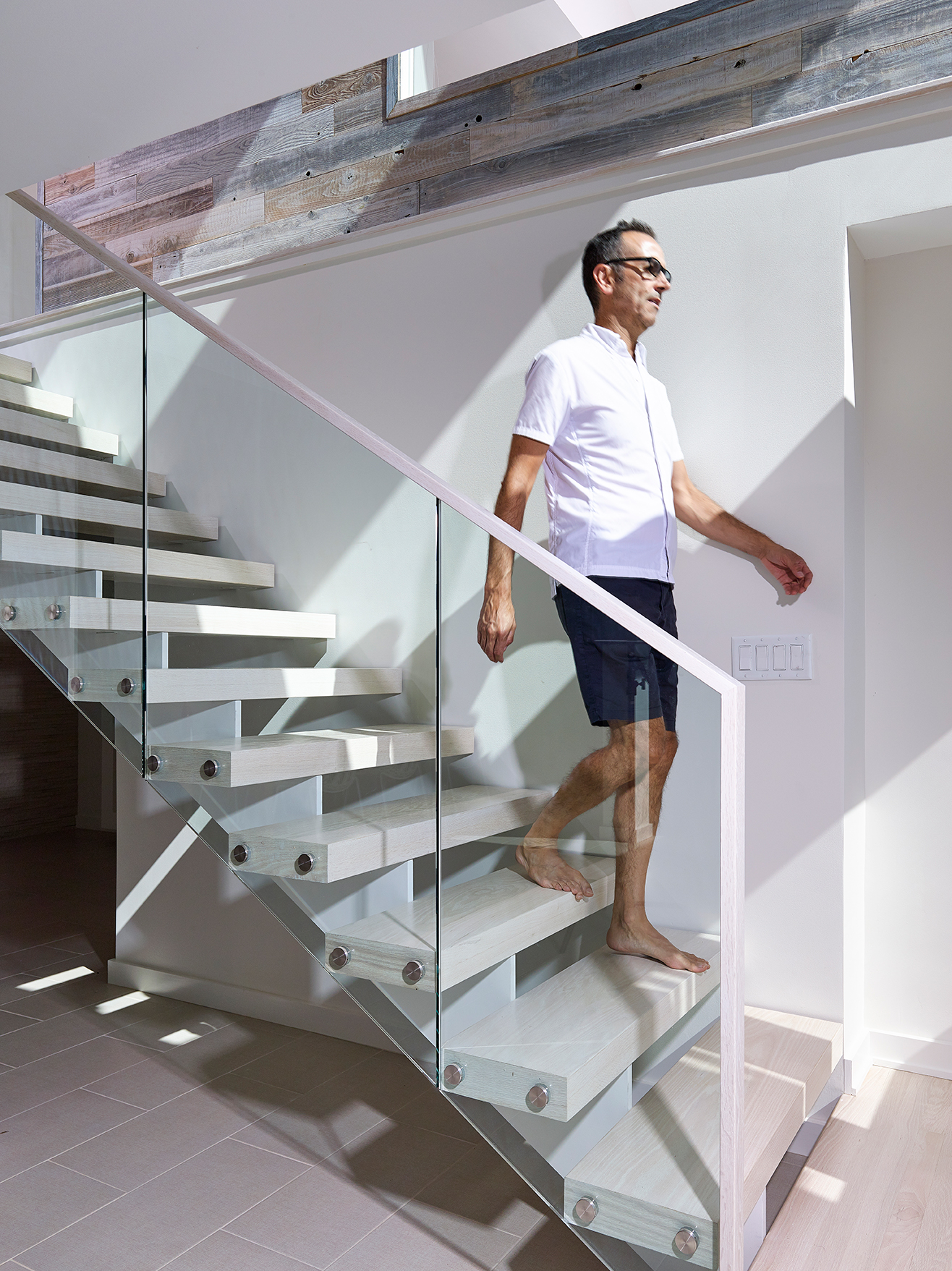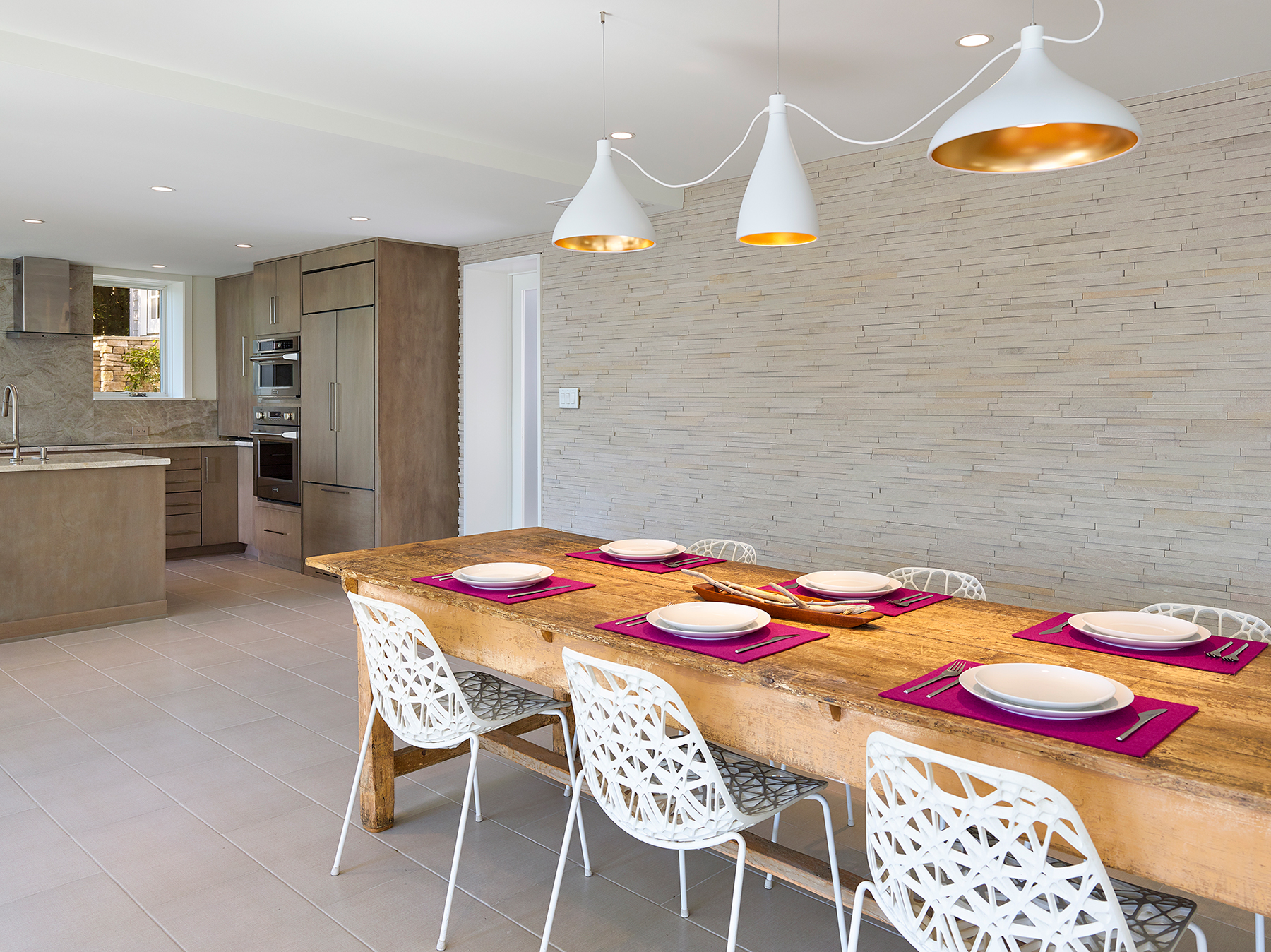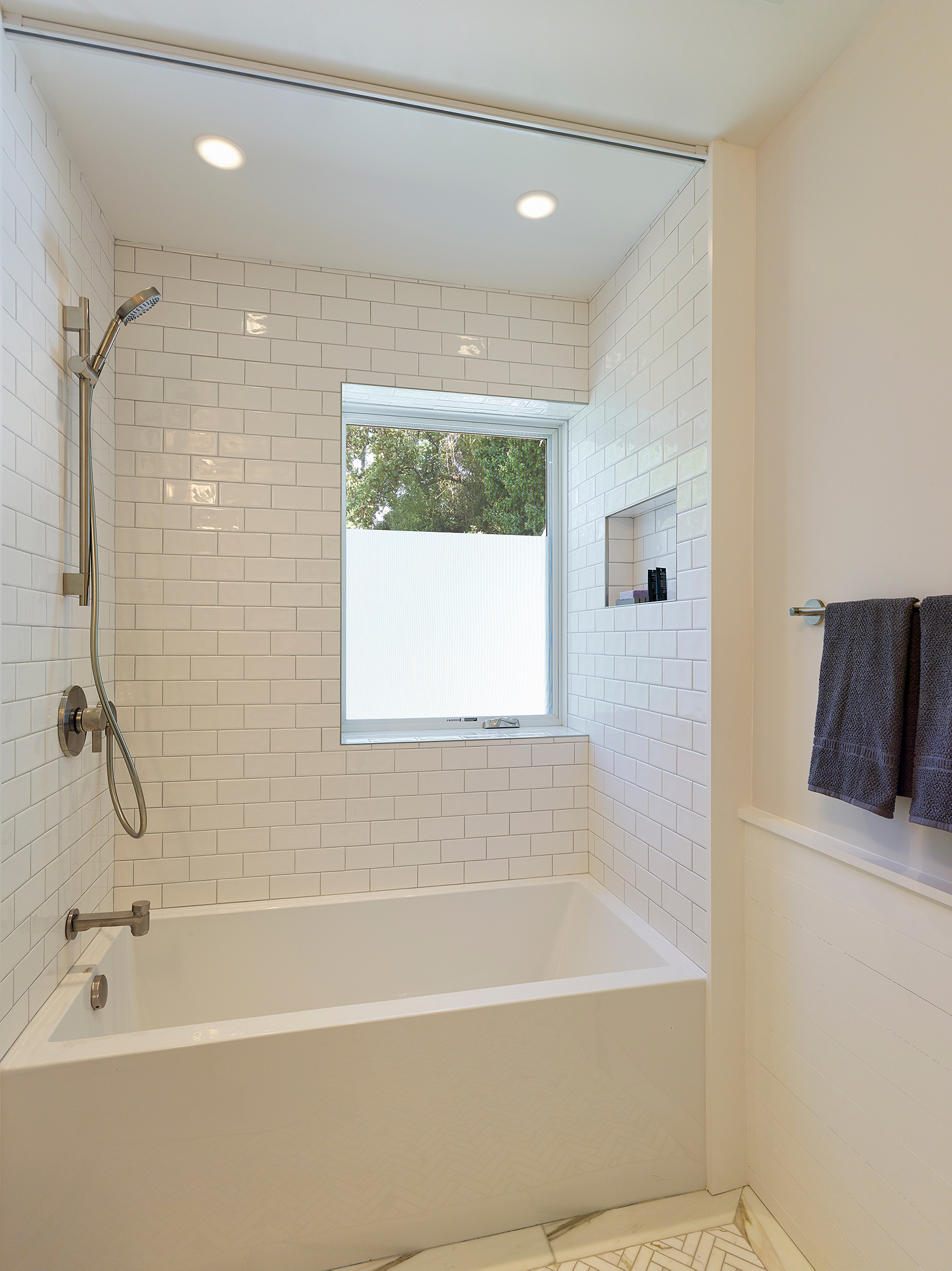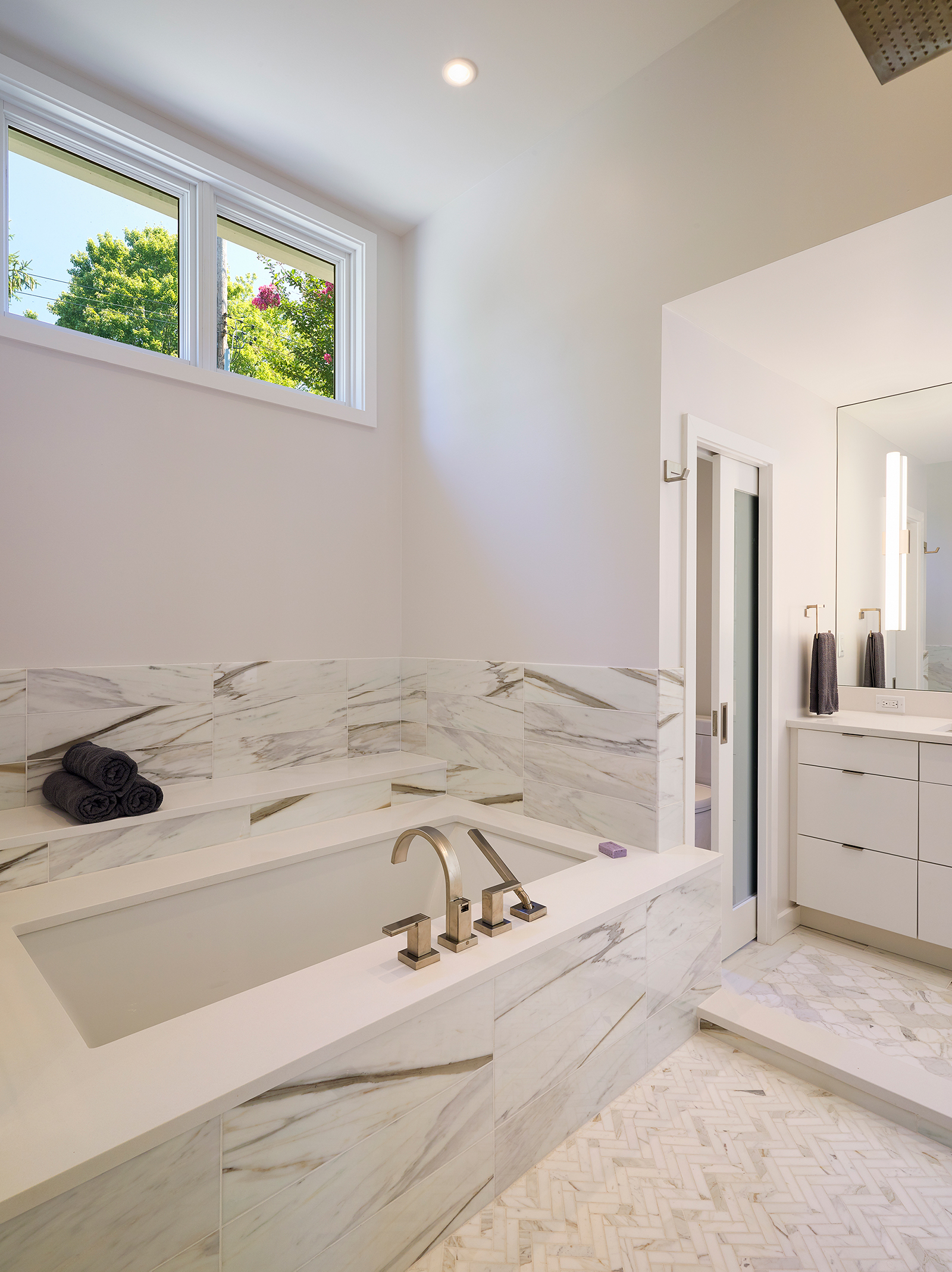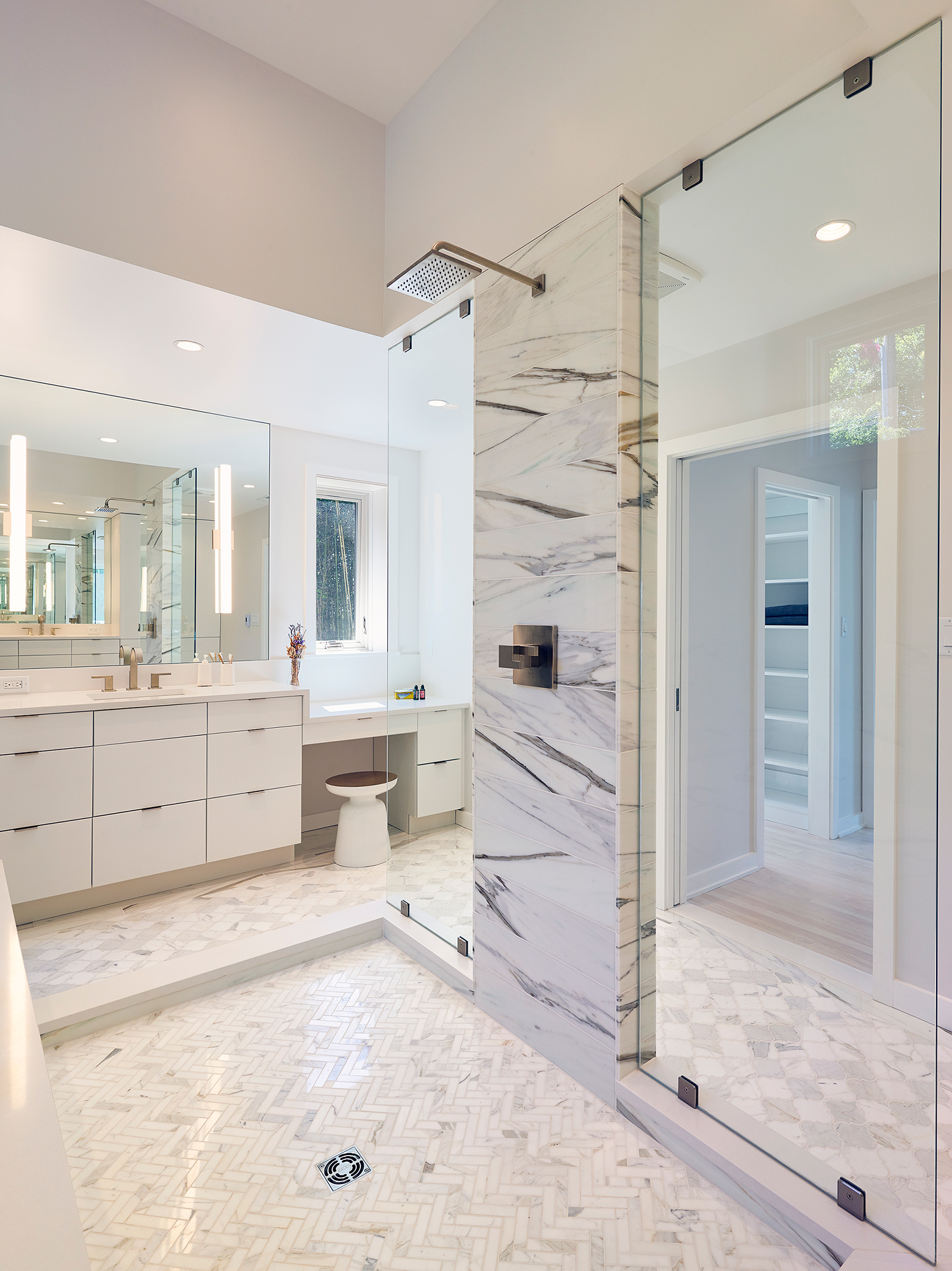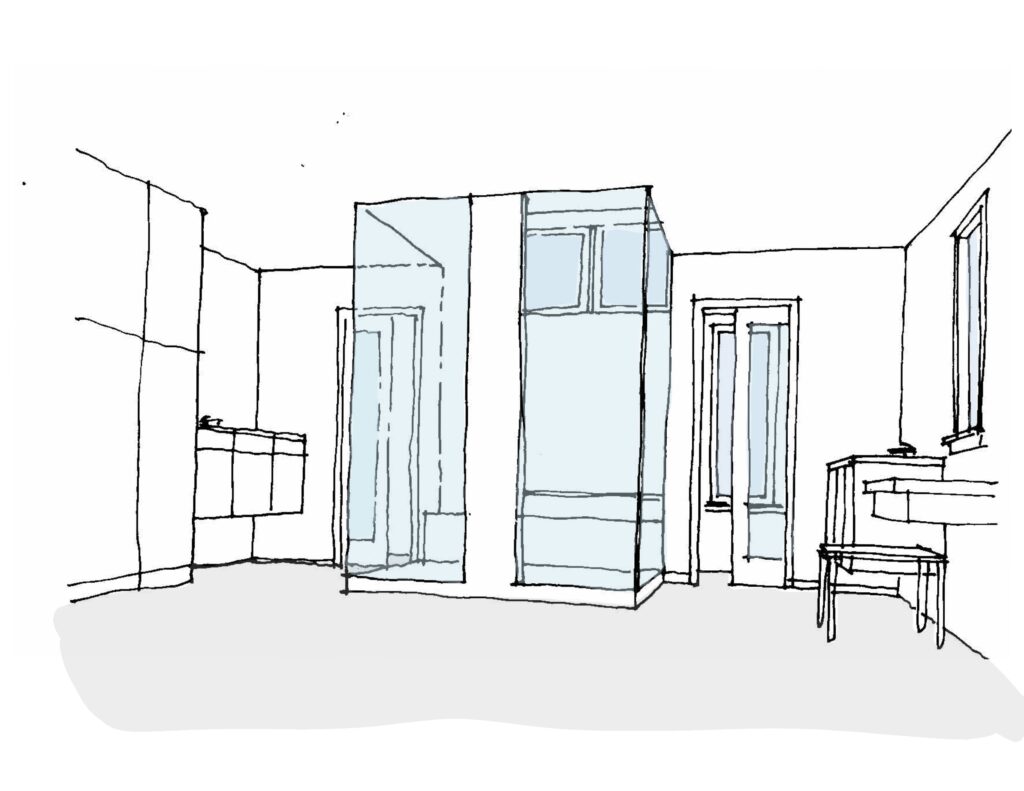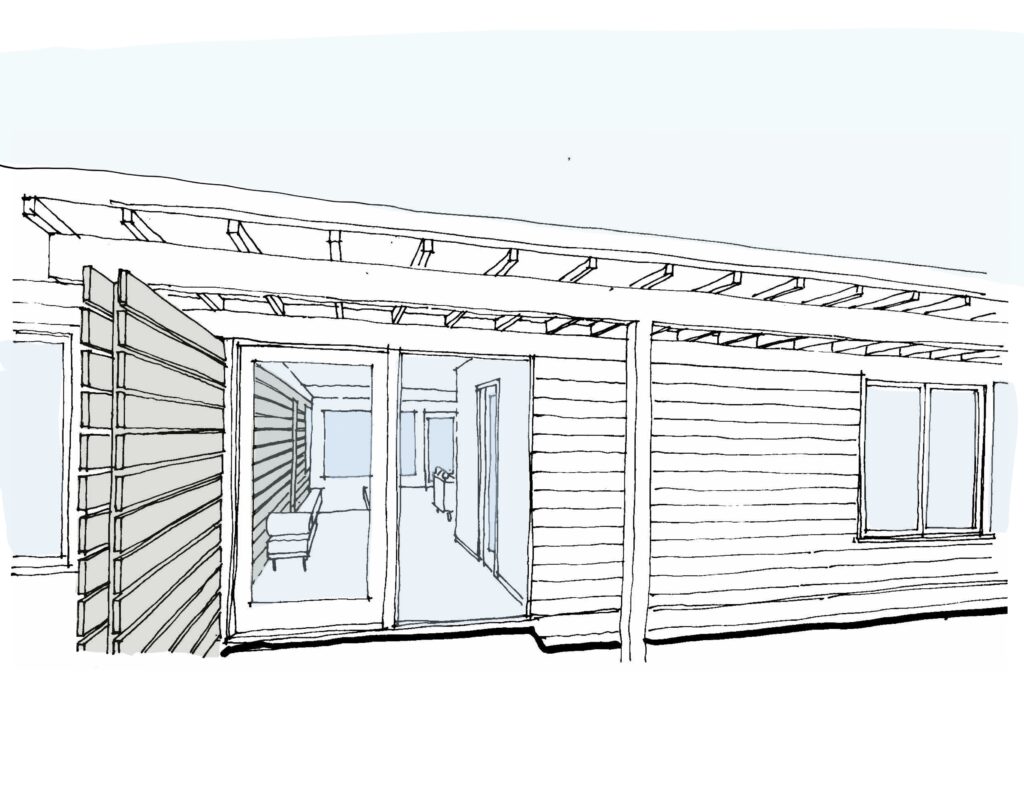 ARCHITECT: Place Architecture:Design.
CONTRACTOR: Owings Brothers Contracting.
PHOTOGRAPHY: ©Tom Holdsworth.